Tattoo-Friendly Onsens in Japan: The Ultimate Guide [Oct 2023]
In case you didn't know, visiting Japan with tattoos can be quite tricky.
Culturally, tattoos carry a huge stigma around them due to the country's history of body markings, and this topic continues to be taboo even today, despite tattoos becoming relatively more common, even in Japan.
There are many ways to deal with this, of course. You can wear clothing that can cover up your whole body, and there are even products available specifically for covering up tattoos. 
While these solutions might be good and dandy on any occasion where being clothed is the norm, you may find yourself in a pickle if you have large tattoos and want to go to a place where you'll basically be half-naked all the time. 
An onsen, which is a Japanese hot spring or bath house, is among these places where a swimsuit or a bikini is the regular attire, and it might be tricky to visit one with visible tattoos, as these are usually traditional places that don't allow tattoos.
However, this is only a generalization, as contrary to popular belief, there actually are onsens where tattooed people are allowed, and although they are very rare, you don't have to go around looking for them. We simply have them all lined up for you in this article.
In this post, you'll find an extensive list of these rare-as-unicorns tattoo-friendly onsens, along with some tips and tricks for living with tattoos in Japan. Before we get to that, though, let's briefly cover why tattoos are taboo in Japan in the first place.
Why The Taboo: Japan's History with Tattoos
Before I get to the list of tattoo-friendly onsens in Japan, you might be wondering why tattoos are such a taboo in Japan. 
The first answer you might come across as to why tattoos are taboo in Japan is the Yakuza connection. While this is partially true, as tattoos are especially popular among Yakuza members and the sight of tattoos can cause distress in public, the reality is a bit more complicated.
I already talked about this in great detail in my post on why tattoos are taboo in Japan, but essentially, tattooing in Japan used to be an ancient art, with distinct, cord-like patterns being the most popular style. However, this art was lost in time, only to resurface way later in Japan's history as a form of punishment. 
During Japan's Edo period, a significant period in Japanese history when the military was in charge of the government, those who committed crimes would be punished or would get body markings. These markings or tattoos would brand the person as a criminal forever, and people could tell what the person's crimes were by the placement and the shape of their tattoos. 
In time, this application of tattoos began to be embraced by those who lived a life of crime, but people started getting tattoos despite not being caught or convicted of any crimes. So, as time went on, tattoos became a symbol for the outlaws, or troublemakers, of society, to put it lightly. 
As you can imagine, being an organized crime group, the Yakuza embraced tattoos because they already symbolized crime. 
Today, while nearly all Japanese people can easily tell that a tall, Western-looking guy in cargo shorts and a camera in his hand probably isn't a member of the Yakuza but a mere tourist, tattoos have a criminal past way beyond the Yakuza. For them, it simply is a symbol of crime, rebellion, and lawlessness, and it implies much more than being a member of a gangster group.
Our Recommendations for the Best Tattoo-Friendly Onsens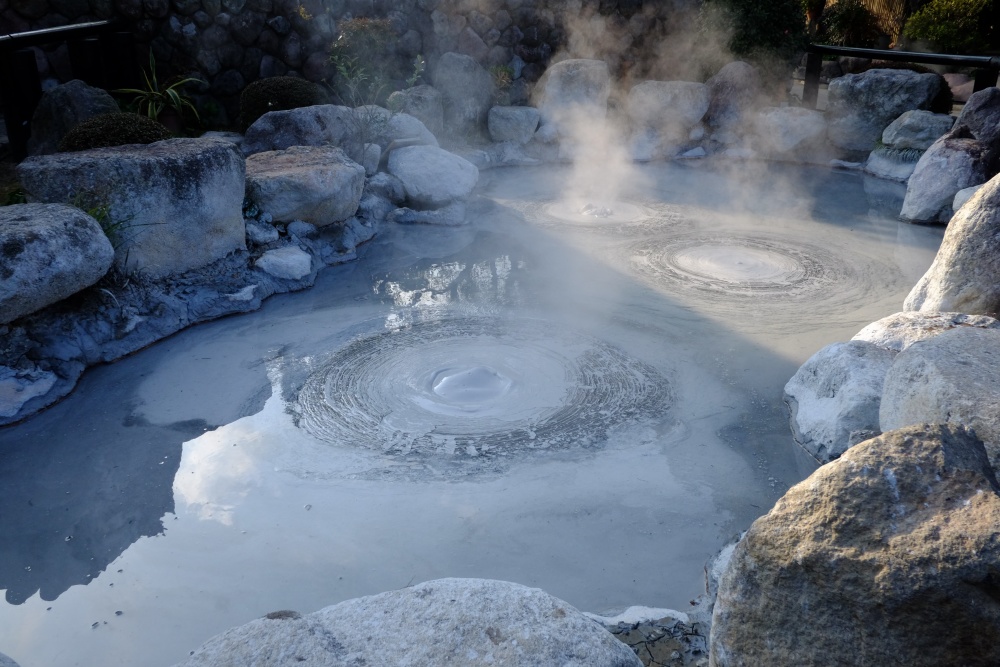 As I mentioned, most onsens in Japan don't allow tattoos to be visible inside the facility, and some even outright prohibit tattooed people from entering the facilities even if they're willing to cover up. However, this doesn't mean that exceptions don't exist. 
Despite their rarity, there are indeed some onsens that don't mind tattoos at all, and that's what I'm here to talk about today.
So, with our brief history lesson out of the way, let's now take a look at some of the best tattoo-friendly onsens you can visit as a tattooed person in Japan without worrying.
1. Hoheikyo Onsen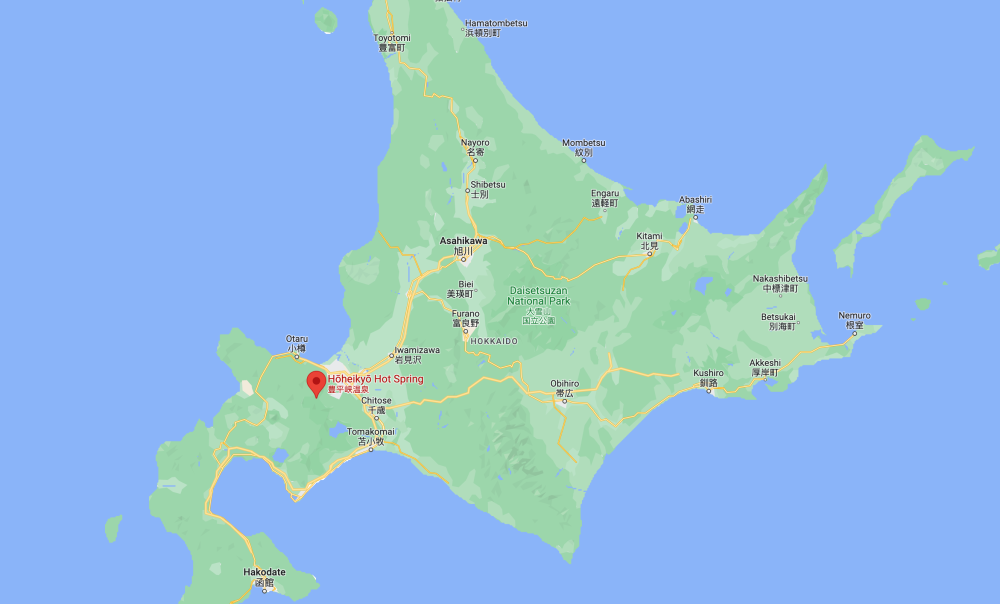 Address: 608-2 Jozankei, Minami Ward, Sapporo, Hokkaido 061-2301, Japan
Located in Sapporo, Hokkaido, Hoheikyo Onsen is one of the many onsens in the town of Jozankei. However, what sets it apart from the others is the fact that this establishment has one of the largest open-air baths in Japan. 
The open-air spring bath can hold up to 200 people at a time, and I recommend visiting when there's snow if you want to have an especially magical time here. Having snowflakes land on you as you bathe in the hot water is a truly unmatched experience.
Keep in mind that Hoheikyo is also one of the only establishments in this area that uses 100% pure natural water that comes directly from the hot springs.
Getting here is very simple, too, as it takes less than 90 minutes by bus from the Sapporo train station. You can also get towels for an extra fee, and, of course, entering with tattoos is not a problem.
2. Kita No Sento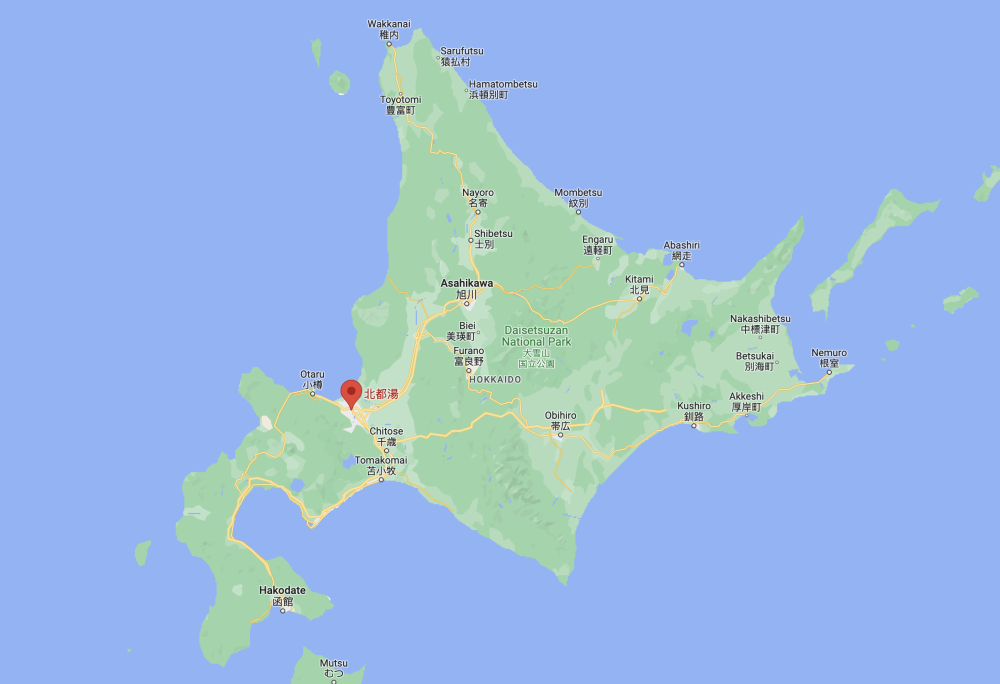 Address: 7 Chome-2-1 Kita 27 Jonishi, Kita Ward, Sapporo, Hokkaido 001-0027, Japan
Kita No Sento is located in Sapporo, Hokkaido, but it isn't quite an onsen. This establishment is more of a sento, which is a public bath with warm tap water, and it's usually associated with natural pools of water filled with spring water. 
Still, Kita No Sento is among the best public bathhouses you can visit in Japan. Here, you can enjoy the usual sauna and the warm water pool, but the facility also has a nice ultrasound pool. In addition, you'll also find a sauna here, as well as a cold bath for a perfect hot-and-cold plunge.
Kita No Sento also offers a cold bath, an electric bath, as well as a radon hot air bath that emits low amounts of radiation that's supposed to promote cell generation.
The establishment has been in business since 1960 and has a functional aesthetic. It's not exactly easy on the eyes, but it's definitely clean and gets the job done. It's also very easy to reach, as it's located in a very central location in the city.
3. Fukiage Onsen Health Center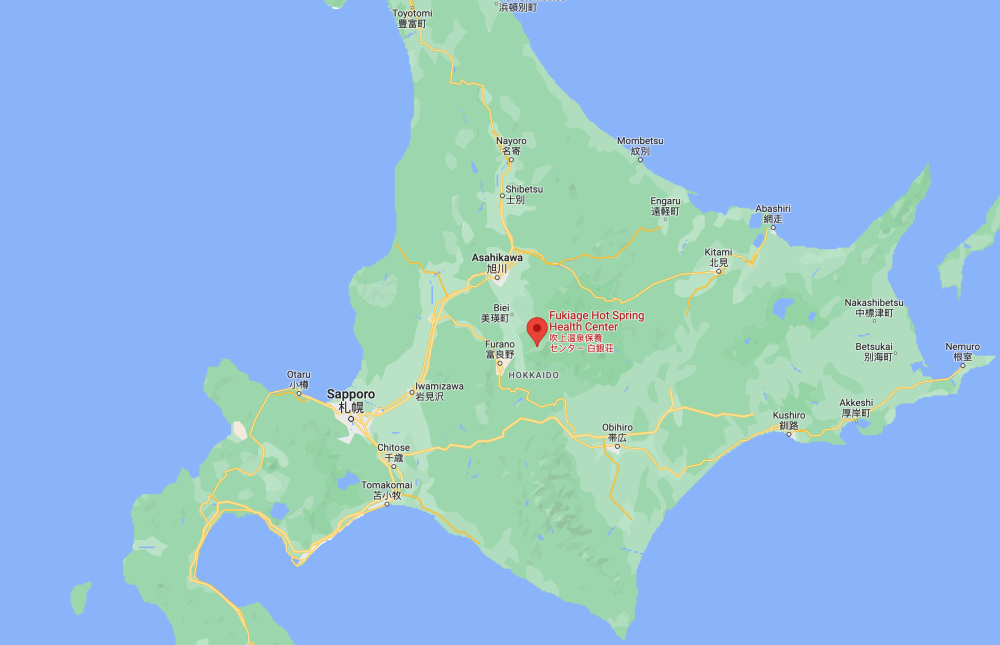 Address: 〒071-0579 Hokkaido, Sorachi District, Kamifurano, Fukiage(北海道空知郡上富良野町吹上温泉)
Continuing on with Hokkaido onsens, Fukiage Onsen Health Center is just a 20-minute drive away from the JR Kamifurano train station. 
This area is usually frequented by winter sports enthusiasts as it's at the base of Mount Tokachi and is among the best onsens in the area not just for its hot spring baths but also for its top-notch accommodation. 
Fukiage Onsen Health Center doubles as a hotel, which is great for ski trips, and the overnight stay gets you free access to the onsen. Within the facility, there are six hot pools, a cold plunge pool, a misting shower, and a sauna.
Perhaps the biggest selling point of this onsen is the fact that it's one of the closest establishments to the natural water source. As the water is delivered straight from the source, this allows Fukiage to offer one of the iciest cold plunge pools as well as one of the hottest open-air hot spring baths around the area.
4. Onogawa Onsen Komachi No Yu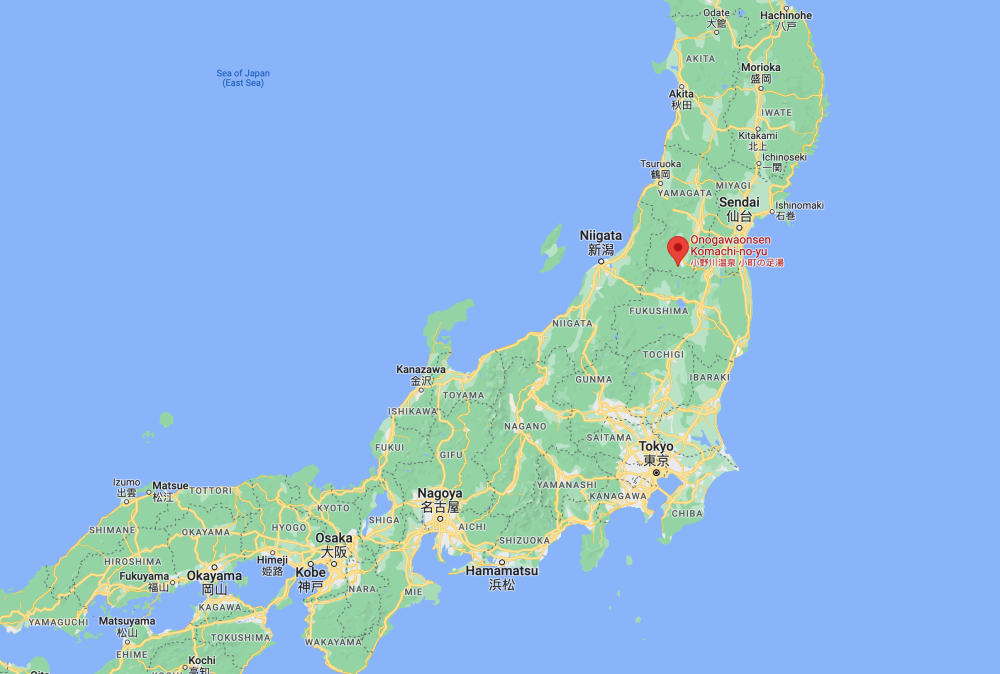 Address: 2500 Onogawamachi, Yonezawa-shi, Yamagata-ken 992-0076 Japan
Located in the beautiful Yamagata prefecture, Onogawa Onsen is perhaps one of the oldest onsens featured in this article. With over 1,200 years of history, this onsen is said to date back to a time when a famous poet, Ono no Komachi, healed her ailments in this natural spring. There are also stories of other famous people throughout Japan's history visiting this place for its healing waters.
As you can imagine, this is quite a magical place. In addition to its history, the place is also located right across the popular winter destination, Kamakura Village, which is often frequented by winter sports enthusiasts. 
You can visit Onogawa Onsen both in winter and summer, as the firefly festival that's held in July is just as mesmerizing as the untouched, glistening snow of the cold winter months. There are two hot springs within the establishment, and since it's unattended, all you need to do is drop the 200 JPY entrance fee in the box and enjoy the warm water to your heart's content.
5. Zao Onsen Dai Rotenburo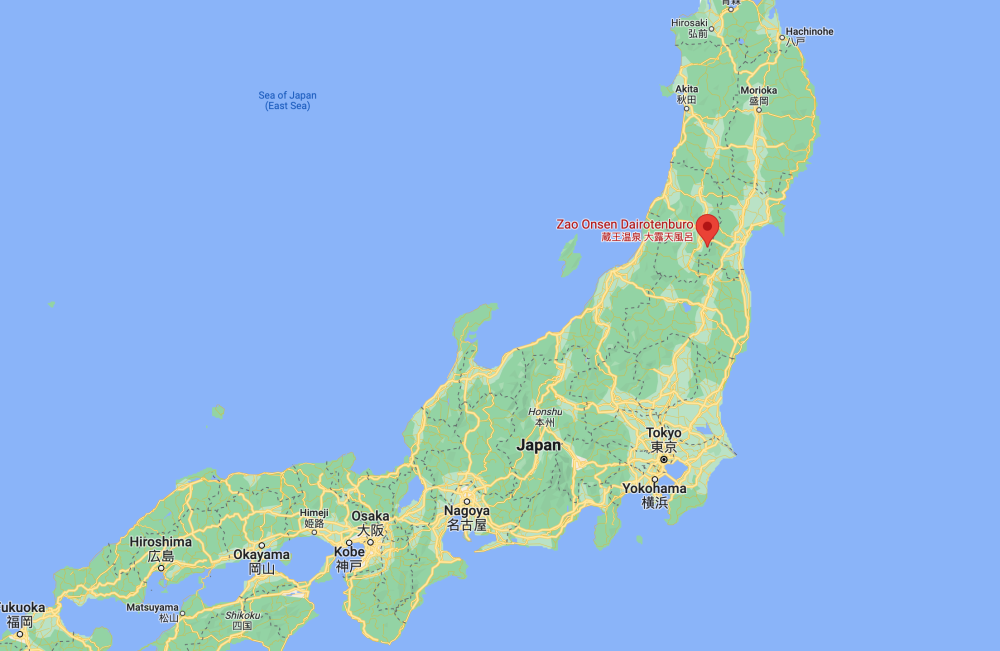 Address: 853-3 Zaoonsen, Yamagata, 990-2301, Japan
Located in the onsen-rich area of Zao in Yamagata, Zao Onsen Dai Rotenburo is one of the most magical onsens you'll visit. The word "rotenburo" means "open-air bath," and Zao has one of the prettiest open-air baths you'll find in the area. 
The water in Zao Onsen has a blue-ish, turquoise tint to it, which complements the stunningly green nature the establishment is situated in. The open-air bath is quite large, too, and can be a good option to visit at more crowded times of the year, as you'll have a higher chance of finding availability.
The waters here have a lower level of PH (around 1,9), which makes the water more acidic than your usual onsen. This is said to help promote cell regeneration and is supposed to be great for your skin. Be careful around the eyes, however, as this also means that the water may hurt when it gets in your eye.
Getting to Zao Onsen is also quite easy — it only takes about 20 minutes on foot to get there from the Zao Onsen train station, which takes five minutes by cab.
6. Tsubame Onsen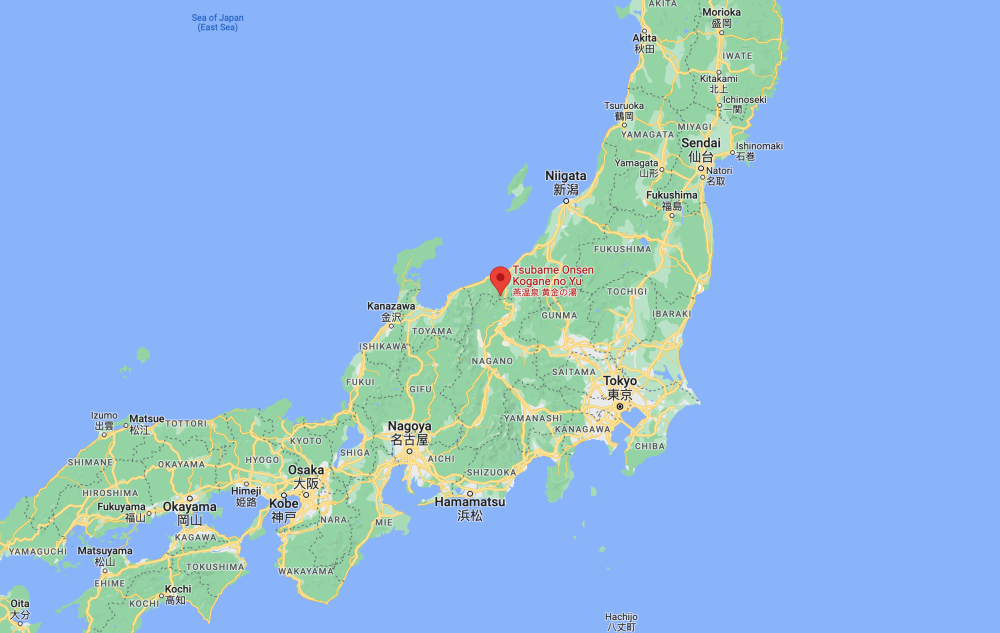 Address: 6078 Sekiyama, Myoko, Niigata 949-2235, Japan
Another onsen that boasts magically exotic, naturally-tinted waters is the Tsubame Onsen. Located on a hillside with a stunning view, Tsubame Onsen is, without a doubt, one of Niigata Prefecture's most peaceful and magical onsens.
The establishment is as relaxing as it gets. The hillside location at the base of Mount Myoko and the rapid river nearby make for an unmatched atmosphere, and the two separate open-air baths both provide sensational experiences.
Both open-air baths are free to enter and use, which is the cherry on top. However, one is for mixed genders, while the other one has two separate sides for men and women. The mixed-gender one is called Kawara no Yu and is more suitable if you're a non-gender conforming person. 
The other open-air bath, called Ougon no Yu, is separated by a wall, with each side accessible to men or women only. Both baths are very similar with natural, pond-like aesthetics, and they both have the same mineral-rich, creamy white waters that add to the magic of the place.
If you don't have a car, however, getting here is possible only by taxi, which takes about 25 minutes from the nearest train station, Myokokogen. Also, since the pool is free of charge, you need to bring your own towel.
7. Kinugawa Onsen Koen Iwaburo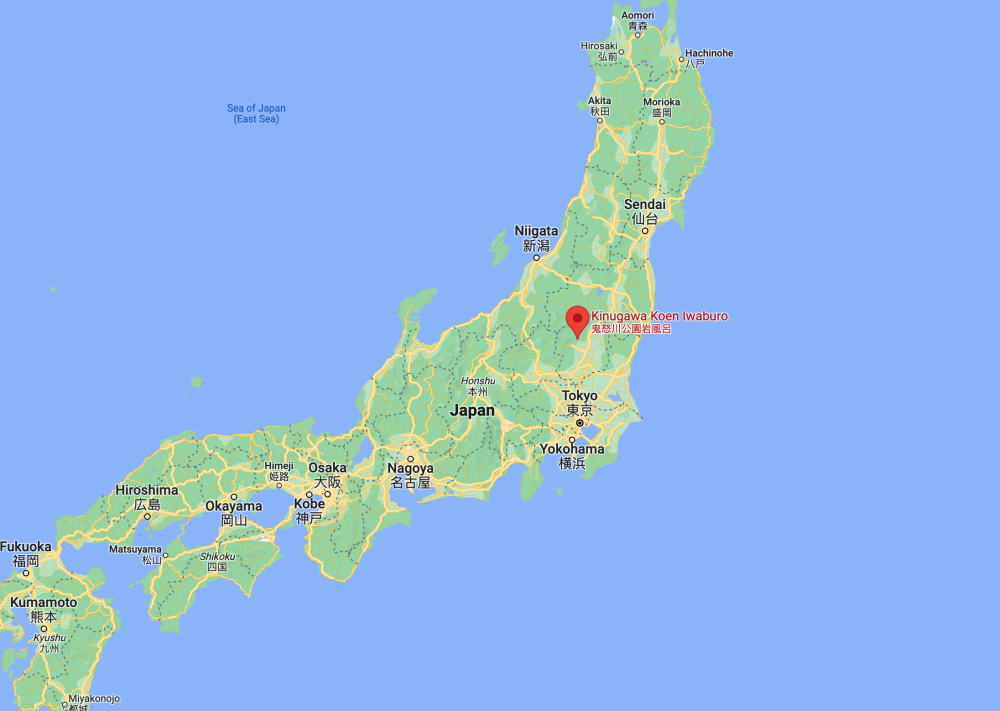 Address: Japan, 321-2521 Tochigi, Nikko, Fujihara, 19 Kinugawa Park
Located in the onsen area of Kinugawa in Nikko City, Kinugawa Onsen Koen Iwaburo is another rotenburo, or open-air bath, that's both accessible and accommodating towards tattooed customers. 
The onsen boasts high-quality water that's softer than your average onsen. This type of water is said to be the best for recovering from fatigue, as well as bruises and nervous system-related issues.
The water here is special for another reason, which is the fact that it's alkaline in nature. This type of water is also believed to be especially effective for relieving stress and anxiety. In any case, you'll find yourself leaving this place in a better mood because the stone aesthetic of the rotenburo blends very well with the lush green scenery, which makes you feel like a fantasy character bathing in a pond in a magical forest. 
There's an entry fee, which is around 700 JPY for adults, but if you're a Nikko City resident, the entry fee is lowered to 300 JPY. Getting here is super simple as well as it just takes a five-minute walk from the Tobu Kinugawa Koen station. 
8. Kagoiwa Onsen Ryokan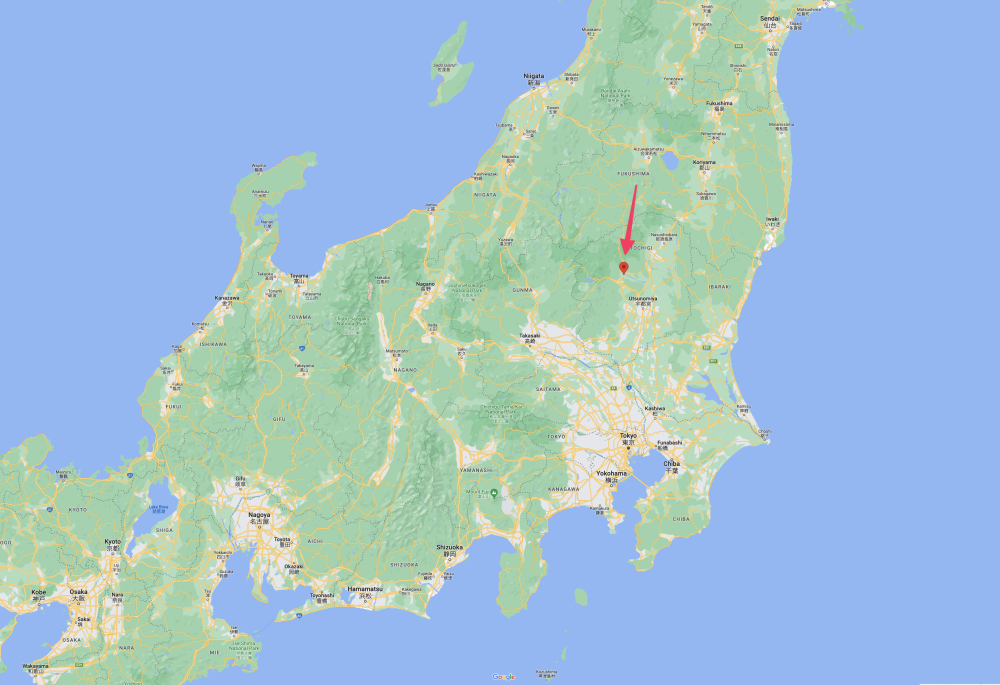 Address: 51 Takatoku, Nikko-Shi, Tochigi 321-2523, Japan, Nikko, Tochigi Prefecture, 321-2523, Japan
Kagoiwa Onsen Ryokan is yet another great onsen located in Nikko City. As you can tell by the name, it's also a ryokan. This means that you can have a relaxing stay here in addition to bathing in the hot open-air baths, but that's not the only reason to stay here.
Due to its proximity to the nearby river and the fact that it's located across the beautiful sights of Nikko Mountain, Kagoiwa Onsen Ryokan would be a perfect getaway location, even without the open-air bath.
Speaking of which, the establishment offers two hot water pools, one of which is conveniently located indoors. The outside one has an open view of the mountainside and offers the calming sounds of Kinugawa nearby. 
The establishment is, of course, tattoo-friendly, and they even provide transportation services. All you need to do is call the establishment, and they'll pick you up from the nearest train station, Shin Takatoku.
9. Yamato No Yu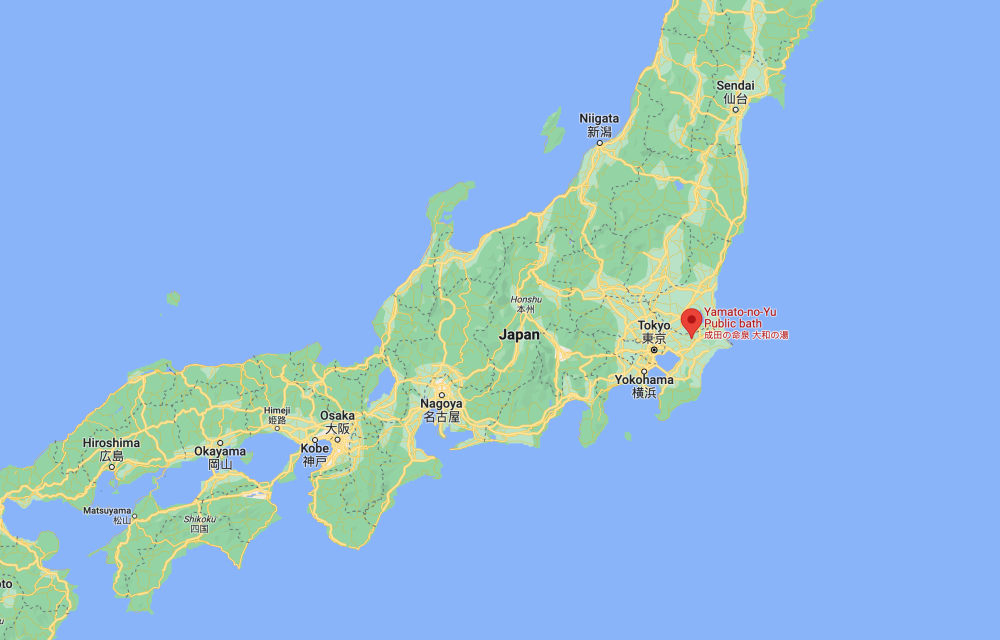 Address: 1630 Odake, Narita, Chiba 286-0841, Japan
Yamato no Yu is a great onsen for those who want to make a day trip from Tokyo, as it's located in the nearby Chiba City. 
Open since 1998, Yamato no Yu is more of a health and spa center than just an onsen. They do have an open-air bath, but the establishment also has a restaurant, full-on day spa, and fitness center as well.
Both the open-air bath and the indoor bath have sodium-rich waters, which are heated by the establishment to a comfortable 41 degrees (Celcius). The water is said to be especially suitable for those who have muscle aches, stiffness, motor weakness, digestive disorders, and even hemorrhoids. 
While Yamato no Yu may not offer the lush scenery some of the onsens we've covered so far, the modern but rustic design of the establishment and the consistent wood-panel aesthetic throughout the whole place give off luxurious spa vibes, and it's very relaxing.
Although the establishment is completely fine with tattoos, you also have the option to get a private onsen for the day. However, this is limited to just three rooms, so make sure to make a reservation in advance.
Getting here takes about 45 minutes from the Narita Airport, and you can also take a walk from the nearest train station, Shimosa-Manzaki, which takes about 20 minutes.
10. Shima Onsen Kashiwaya Ryokan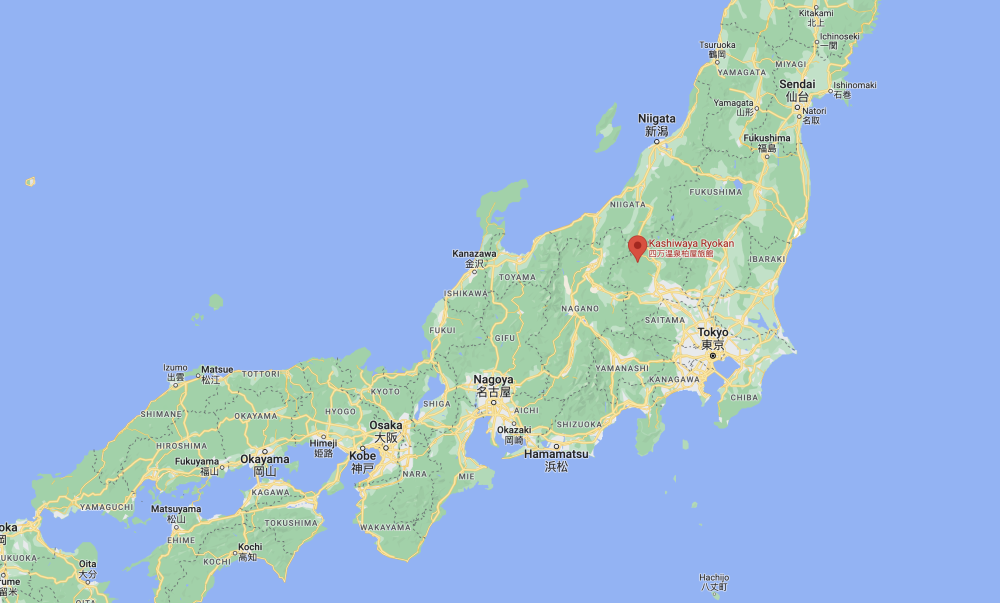 Address: 3829 Shima, Nakanojo, Agatsuma District, Gunma 377-0601, Japan
Another ryokan resort, this onsen is not just one of the best tattoo-friendly onsens, but one of the best overall. 
Located in Nakanojo, Gunma, Shima Onsen Kashiwaya Ryokan is the perfect getaway location as it's a quiet, peaceful resort. Not only do you not have to worry about showing your tattoos in public here, but you don't need to worry about seeing other people at all as this ryokan offers the luxury of private onsens in every single room!
In addition to the private onsen baths, the resort has plenty of activities and classes like pottery, and you can soak up the beautiful sights by taking a stroll in Shima Onsen's beautiful gardens. 
Other than the small private onsens in the rooms, there are also three distinct, traditional open-air baths available for use as well, each one designated for a different purpose. 
Tsuki no Yu, or the moon bath, is simply sublime at night, and it's meant for enjoying the moonlight. Sakura no Yu, on the other hand, is a bath designed to enjoy the atmosphere of the surrounding cherry blossom trees in springtime. Lastly, Kaede no Yu offers the perfect bathing experience during fall months when the maple leaves change colors, as Kaede means "maple."
Getting to Shima Onsen takes three hours by train from Tokyo and 4.5 hours from Narita Airport.
11. Ikaho Ishidan no Yu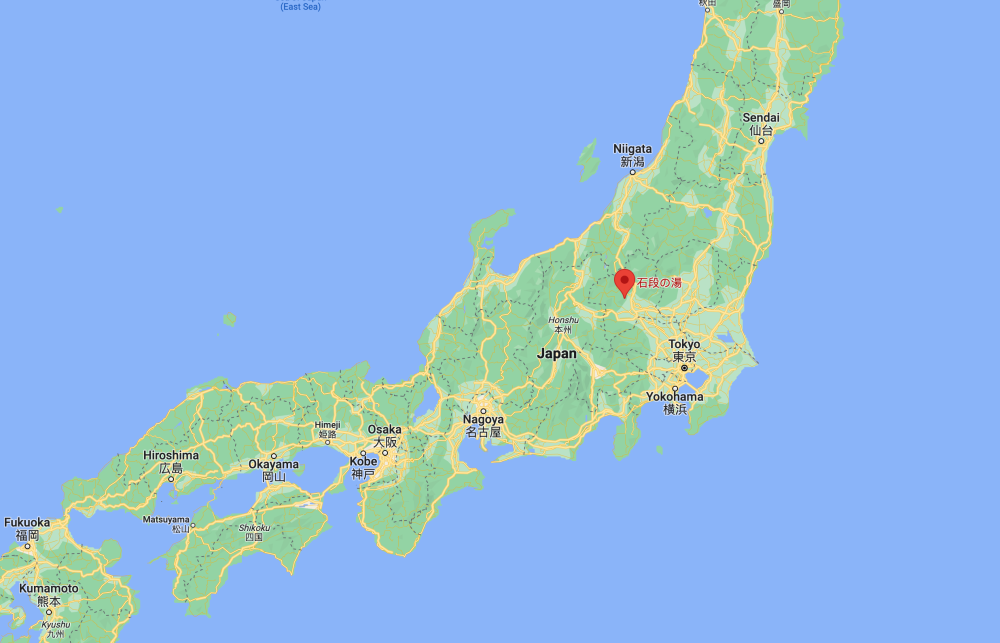 Address: 36 Ikahomachi Ikaho, Shibukawa, Gunma 377-0102, Japan
Located in one of the best onsen areas in Japan, Ishidan no Yu is located in Gunma's onsen resort, Ikaho. 
Ishidan no Yu is a great option for travelers who want to explore the area and drop by an onsen for a quick dip. There are separate open-air baths for men and women, and the location is central enough that you don't need to take a detour to enjoy the hot water.
The entrance fee is quite average, at about 400 JPY for adults. However, due to its popularity, keep in mind that Ishidan no Yu can get quite crowded, especially if you're visiting around the holidays. 
The water at the onsen comes from a natural source, which is naturally rich in minerals. Indeed, the dark-red tinted water is especially rich in iron and is believed to be great for bone strength, blood circulation, and muscle relaxation.
While there's an entry fee, the establishment only provides the essentials, which are clean water to bathe in and showers. Items like towels and shampoo aren't available to purchase here, so don't forget to bring your own.
Getting here is super easy, as it takes less than 10 minutes on foot from the nearest station, Hototogisu.
12. Sekizenkan Onsen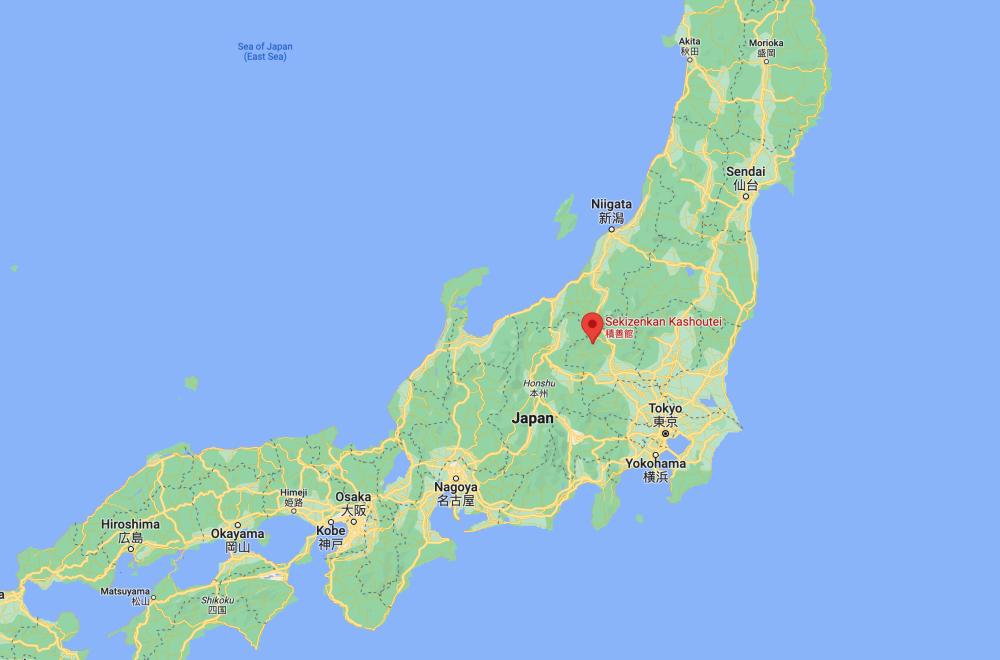 Address: Japan, 〒377-0601 Gunma, Agatsuma District, Nakanojo, Shima, Onsen 4236
Another stunning onsen in Gunma, Sekizenkan Onsen is the oldest establishment on this list, and in fact, it's the oldest onsen ryokan in Japan, established all the way back in the 1600s. 
While Sekizenkan Onsen is okay with guests having tattoos, covering up your tattoos is still necessary in public spaces, and sadly, this includes the open-air baths as well. If you're unable to cover your tattoos due to their size and placement, however, Sekizenkan Onsen also offers private onsens as well.
Sekizenkan is a big resort complete with a hotel, a restaurant, a lounge bar, and private and communal onsen baths. The hotel and onsen parts of the resort are connected by tunnels and stairs that are placed on the mountain slope. 
Sekizenkan Onsen is quite famous due to its history, and you can even see the bridge that inspired Hayao Miyazaki, the director of the Studio Ghibli films, as you walk up to the onsen. 
The water at Sekizenkan is also very special and famous for its healing properties. In fact, rumor has it that the waters are the cure to thousands of ailments and illnesses, making this a hot spot for those seeking relief from their health issues.
13. Tsukiori Onsen Takimi no Yu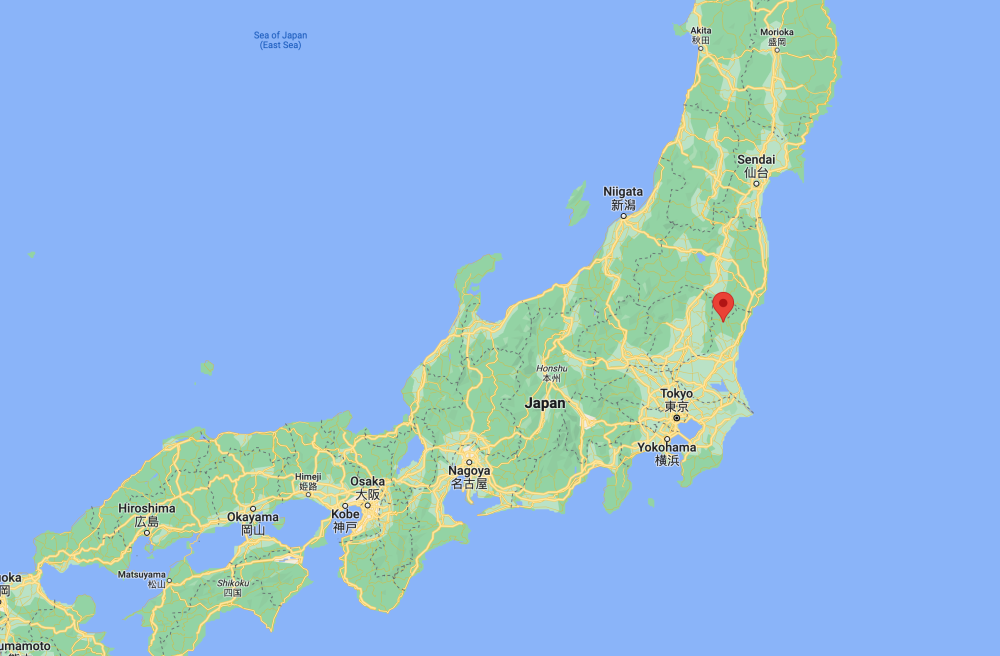 Address: 2879-4, Konamase, Daigo, Kuji-Gun, Ibaraki, Japan 319-3512
A rare find from the Ibaraki Prefecture, Tsukiori Onsen Takimi no Yu is both an onsen and a hotel at the same time. The hotel is rather small, with only 13 rooms and a 30-person capacity. However, the onsen alone is still a great option for pit-stopping on a day trip, especially because the establishment doesn't mind tattoos at all.
The alkaline nature of the water here is perfect for muscle pain, dermatitis, as well as back and knee pain. The humble onsen is nothing to write home about in terms of aesthetics, but it's clean, peaceful, and, most of all, inclusive. So, if you just want to bathe in a classic onsen without any of the unnecessary spa glamor, this place is great for you.
Getting here is fairly simple, too, as it only takes a five-minute cab ride from the nearest station, Fukuroda.
14. Uramigataki Onsen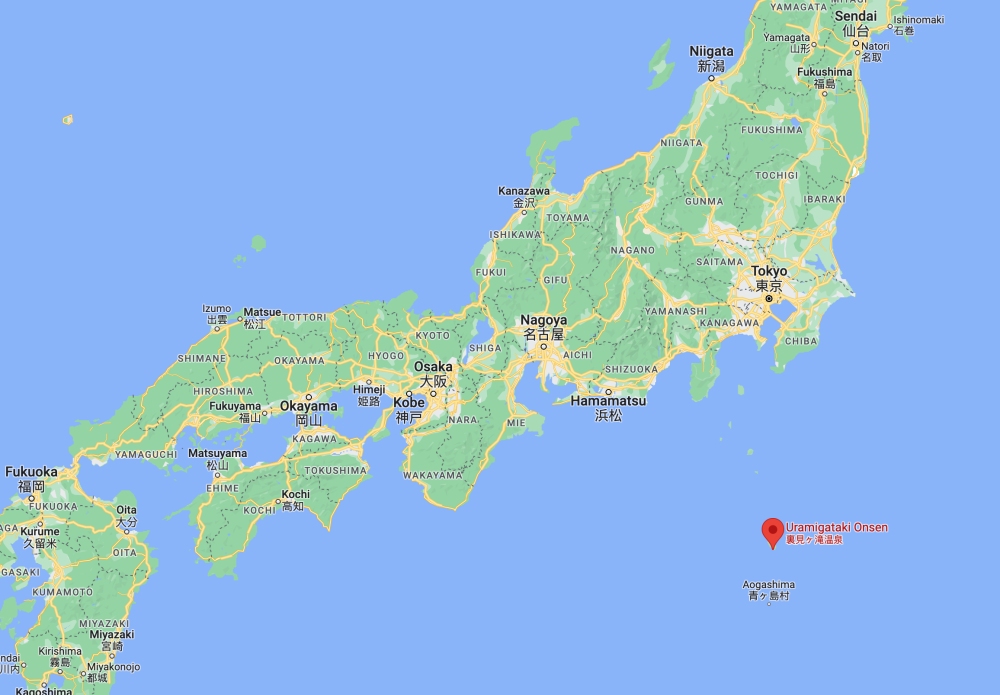 Address: 1246 Nakanogo, Hachijo-cho, Hachijojima, Tokyo, 100-1623, Japan
If you feel like taking a trip to an island off the coast of Tokyo, don't miss out on Uramigataki Onsen, a hidden gem on Hachijojima Island. It's secluded in the forest and surrounded by stunning nature, but that's not even the best part — Uramigataki is not only tattoo-friendly but also completely free to use.
Technically, the Island is part of the Izu Islands, which is a part of Tokyo. However, as it's an island, getting here will require a plane or ferry ride, which makes it a trip that requires a bit more planning, even if you live in Tokyo.
As the bath is free, you'll need to bring your own towels. Also, keep in mind that this is a mixed bath, so unlike other onsens, this place doesn't allow bathing naked. 
The water here is especially rich in sodium chloride, which is said to be great for those suffering from chronic muscle pain and stiffness, hypertension, and mild asthma. The bath is also warmer than your average onsen, with a temperature of 63 Celsius degrees. 
Getting to the island takes an hour-long flight or a whopping 10-hour ferry ride from Tokyo.
15. Hisamatsuyu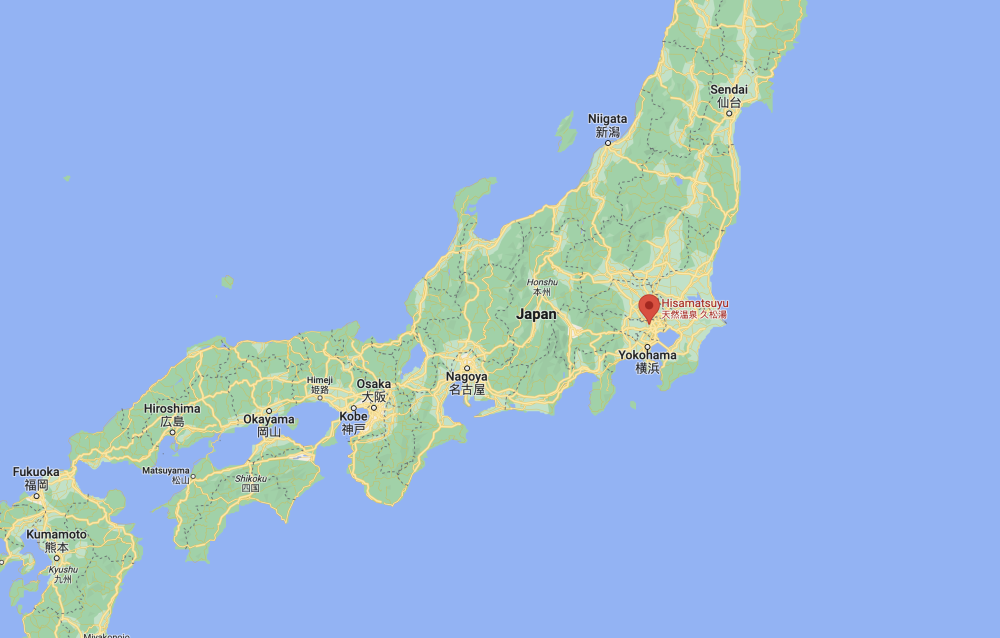 Address: 4 Chome-32-15 Sakuradai, Nerima City, Tokyo 176-0002, Japan
Hisamatsuyu is one of the best options for those living in Tokyo, as it's located in Nerima City, and it's also an exceptionally chic and authentic onsen. The hot spring doubles as a day spa, as you'll find massages, aromatherapy treatments, and assisted stretching sessions here as well.
The spring water itself is rich in sodium monochloride and iodine, and is believed to be perfect for treating chronic stiffness, hypertension, hemorrhoid pain, and fatigue. 
One of the best things about Hisamatsuyu is, without a doubt, the implementation of lights in the indoor bathing room. The light installation that utilizes project mapping provided by the art studio Atelier Omoya makes for an unforgettable relaxing and magical experience.
There are multiple pools at different temperatures, an open-air bath, and an indoor bath. Getting here is simple — five minutes on foot from the Sakuradai station.
16. Hottarakashi Onsen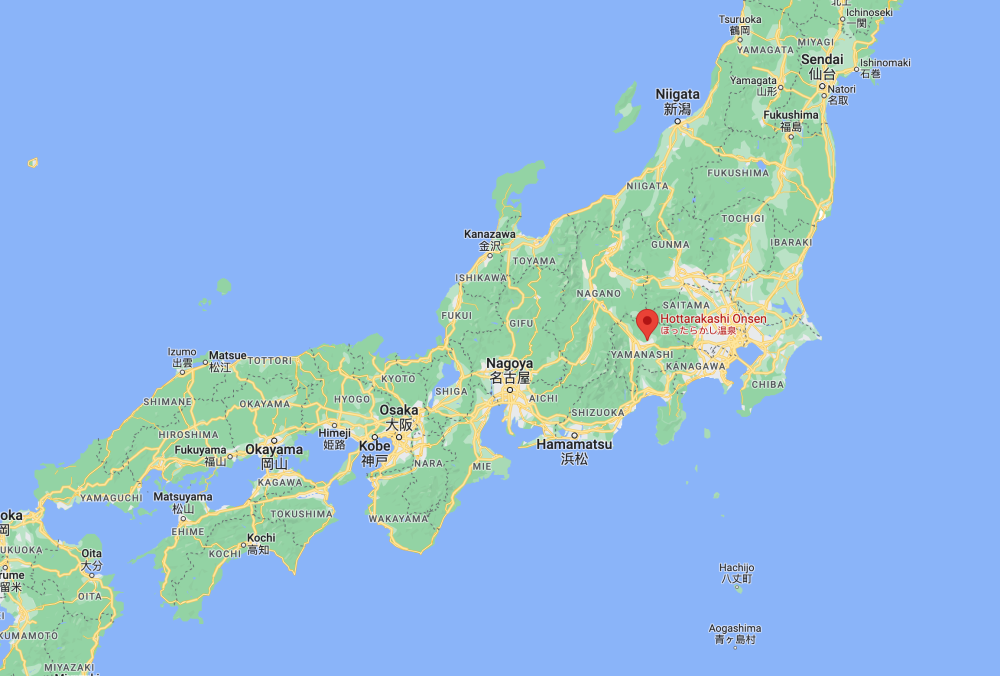 Address: 1669-18 Yatsubo, Yamanashi, 405-0036, Japan
Located right outside Yamanashi City, Hottarakashi Onsen offers a stunning hot open-air bath and a gorgeous view of the city, along with the great Mount Fuji. 
Hottarakashi takes great advantage of its location, offering opportunities to watch the sunrise or stargaze as you're relaxing in one of the pools. The experience is simply magical to say the least. The opening time is one hour before sunrise, and the onsen is open all the way until 10 PM.
With a PH of 10.1, the spring water here is basic in nature. It's also alkaline, which is supposedly easier on the skin than most other onsens with higher sulfur content. It's said that those who are experiencing chronic digestive diseases, joint stiffness, and cold sensitivity will find this type of water especially beneficial.
The baths are separated by gender, and children younger than six can enter for free. You can get to Hottarakashi Onsen in ten minutes by cab from the nearest station, Yamanashi.
17. Tenzan Tohji-Kyo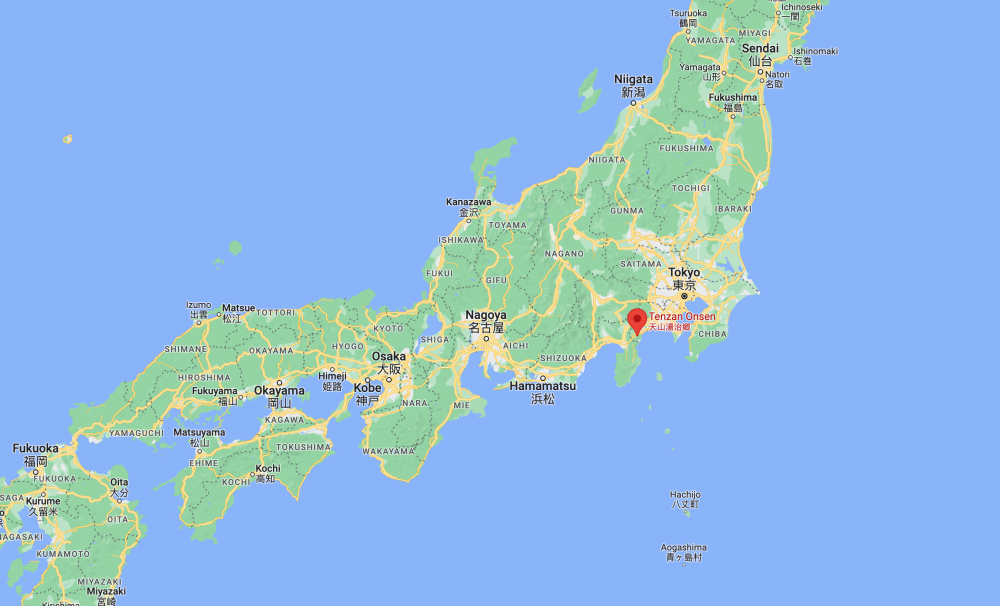 Address: 208 Yumotochaya, Hakone, Ashigarashimo District, Kanagawa 250-0312, Japan
Tenzan Tohji-Kyo is an onsen that's part of the Tenzan ryokan, and it's located in the well-known natural spring town of Hakone. 
There are multiple open-air baths you can enjoy at Tenzan Tohji-Kyo, and the temperature varies with each one thanks to the waterfall design of the pools. The natural spring water begins its journey at its hottest, at the top pool, and travels down to the other ones as it noticeably cools off. 
The atmosphere is quite peaceful, and the establishment is perfect for spending the day, as there are also a couple of restaurants here. The entry fee is 300 JPY and includes the use of the sauna, the indoor, and the outdoor bath. 
The one downside of this onsen is that the staff is somewhat inconsistent with their tattoo policy. They may be okay with smaller tattoos but reject those with larger ones. However, there are private onsens available as well, where you won't have any issues, no matter how big your tattoo is.
You can reach Tenzan Tohji-Kyo by cab from the Hakone-Yumoto train station, which takes less than 30 minutes.
18.The Ryokan Tokyo Yugawara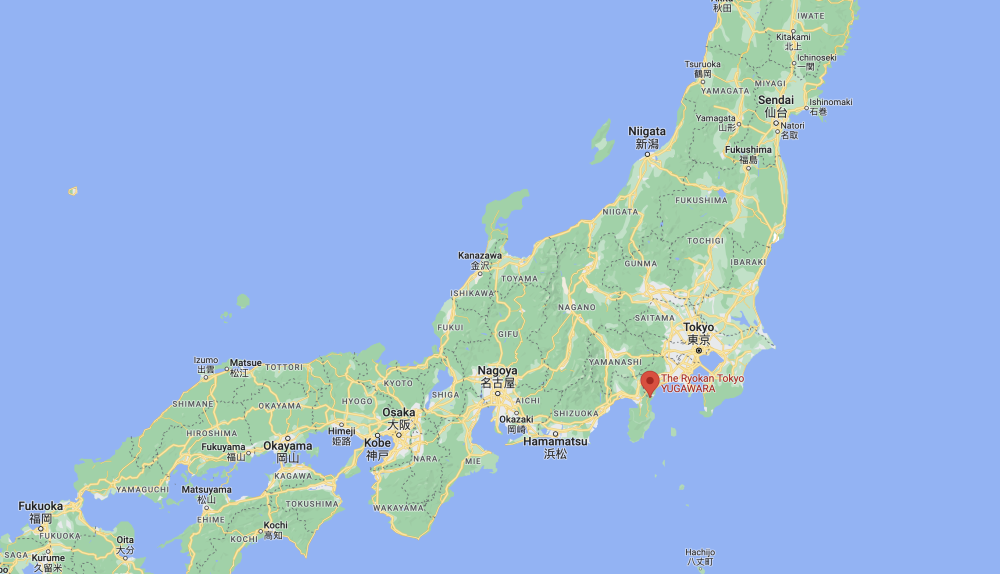 Address: 742 Miyakami, Yugawara, Ashigarashimo District, Kanagawa 259-0314, Japan
Located in the hot spring resort town of Yugawara, The Ryokan Tokyo Yugawara is one of Kanagawa's coziest Ryokans, and it offers a no-nonsense, humble onsen experience, even if you're not a hotel guest. 
Don't get caught up on the "humble" part, as this place still offers an above-average experience with its incredibly zen atmosphere and minimalist design that gently whispers comfort while screaming functionalism.
The entry fee is quite affordable too. Adults are charged 550 JPY, while children can enter for 275 JPY. The spring water at The Ryokan Tokyo is stated to be great for those dealing with rheumatism, arthritis, as well as sleep disorders, and dry skin.
You can take a cab ride from the Yugawara Station to get here which takes just a little under 10 minutes.
19. Hakone Yumoto Onsen Tenseien Ryokan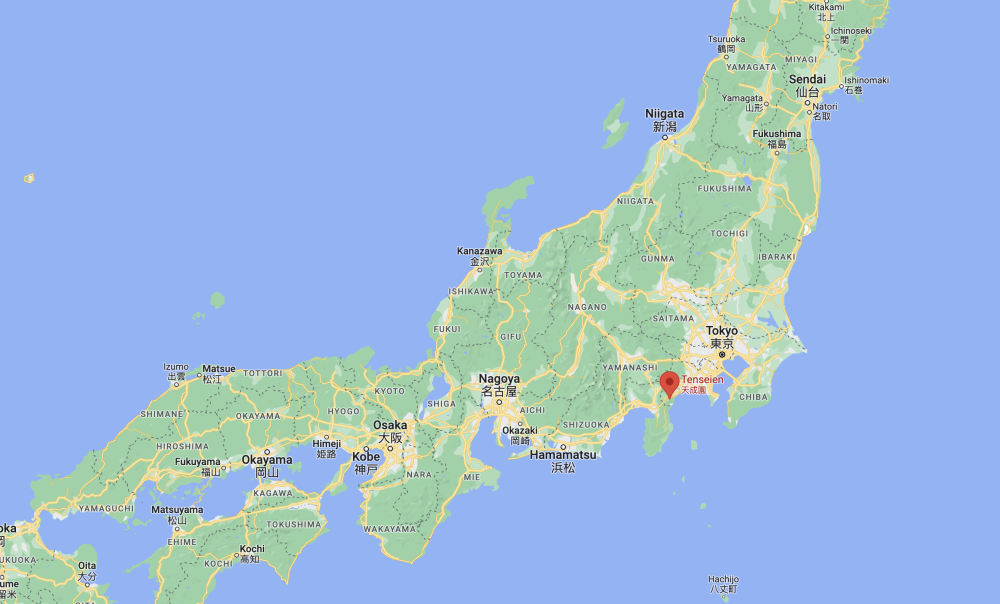 Address: 682 Yumoto, Hakone, Ashigarashimo District, Kanagawa 250-0311, Japan
Hakone Yumoto Onsen Tenseien Ryokan has been in business for over 70 years, and its proximity to Tokyo makes it a favorite among Tokyoites. 
Located in Kanagawa, this onsen is not only convenient to get to from Tokyo for those who want to take a day trip, but it's also an absolute heaven where you can spend a few relaxing days, as it's also a ryokan resort.
Besides, whether you're a guest at the ryokan or just visiting the onsen for the day, the establishment provides traditional Yukatas (a type of kimono for summertime and indoors) to make sure that you have the most authentic experience.
While this ryokan doesn't exactly allow guests with tattoos to enter, this is only a problem in public spaces, like the communal baths. Worry not, however, as Tenseien has twelve private onsens available as well, where you can bathe in peace without worrying about covering up.
The baths are open 23 hours a day, and the waters come directly from natural springs. The general entrance fee is 2,730 JPY for adults, and you can get to the onsen by taking the ring shuttle from the Hakone Yumoto Station.
20. Hakone Gora Onsens Hotel Kasansui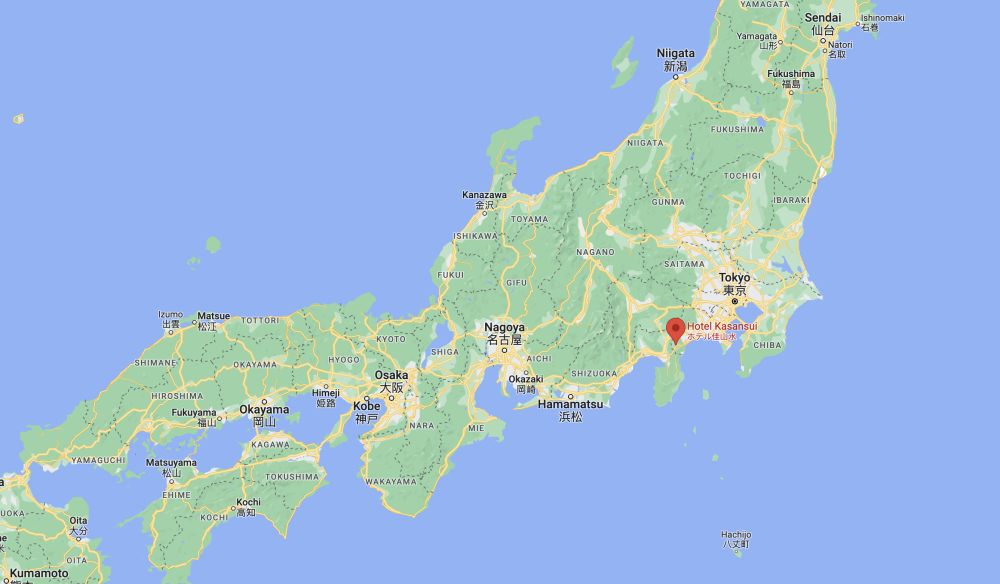 Address: 1320-72 Gora, Hakone, Ashigarashimo District, Kanagawa 250-0408, Japan
Another resort in Kanagawa, Hotel Kasansui is a special onsen located in the Fuji-Hakone-Izu National Park, and it's also a historical place, as it used to be a getaway location for Japan's imperial family. 
You can stay at the hotel for a vacation or simply visit the onsen during the day. In addition to the large, communal open-air bath, there are three other open-air baths that are smaller but offer a much more authentic experience. There's also a private open-air bath you can book in advance.
This place not only offers the traditional ryokan experience with tatami floors and old-school minimalist Japanese aesthetic, but it also offers a beautiful view of the mountainside where you'll get to relax like never before.
Getting to Hakone Gora Onsen is quite simple as well, as there's a pick-up service from Gora and Sounzan Stations. Alternatively, you can also take the cable car up the mountain by Hakone Tozan Cablecar.
21. Funaoka Onsen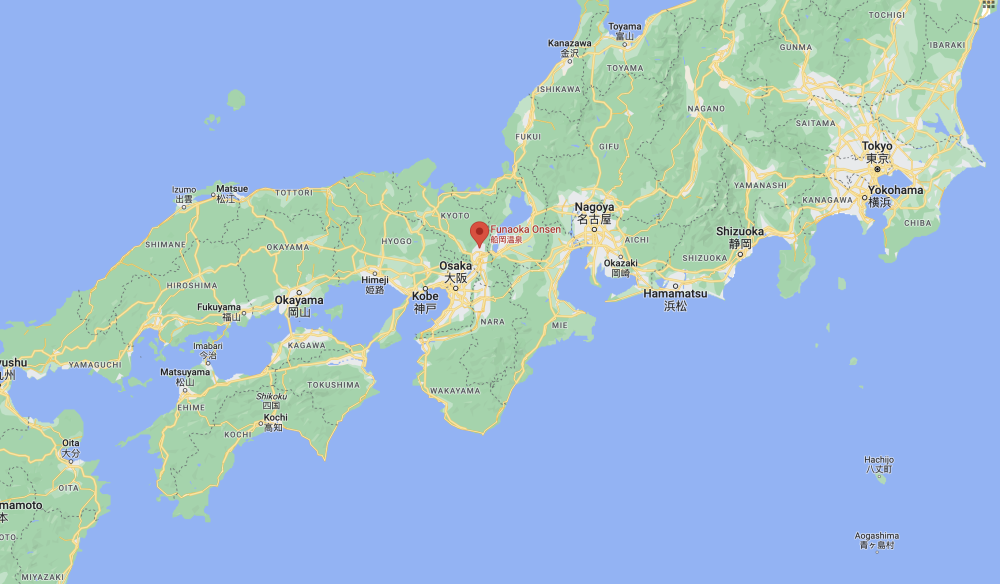 Address: 82-1 Murasakino Minamifunaokacho, Kita Ward, Kyoto, 603-8225, Japan
Located at the base of Mt. Funaoka in Kyoto, this historical bathhouse is sure to take you back in time. In fact, the changing rooms and the baths at Funaoka Onsen were declared as national cultural property by the Japanese government way back in 2003.
If you like the traditional Japanese aesthetic, this place is perfect for you. It's nothing fancy, but it was one of the first public baths in Japan, and it has been preserved so well that the history alone provides the onsen with a soulful atmosphere no amount of money can buy.
In addition to the beautiful wood carvings you'll find all over the place, you'll also find all sorts of different baths for different purposes. There's even an electric bath here, which has small amounts of electricity in it and is supposed to help with muscle soreness. If the description wasn't intriguing enough, I should add that this is also the first electric bath in Japan!
There are open-air baths available, as well as indoor ones, and tattoos are allowed inside. You can get here by taking a twenty-minute walk from the Kuramugachi train station.
22. Fureai Onsen Yata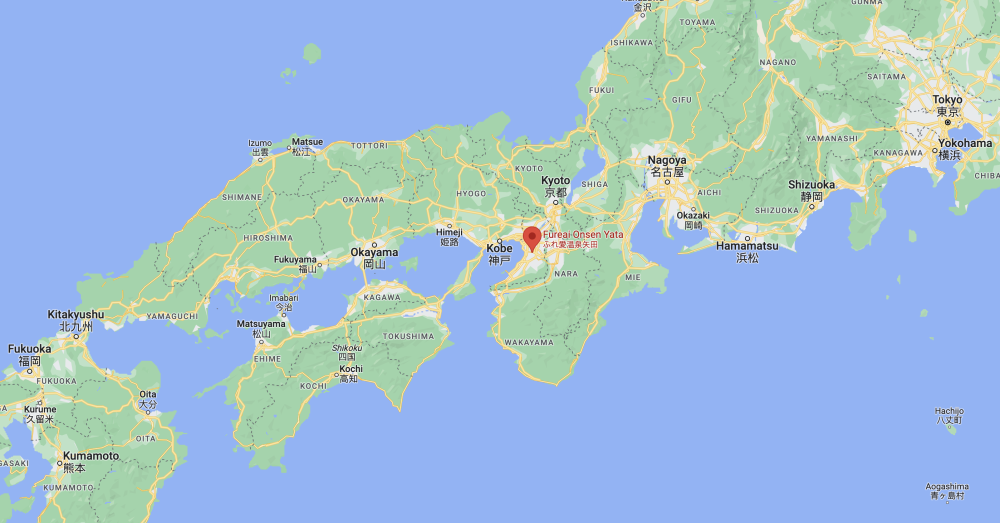 Address: 6 Chome-3-16 Yata, Higashisumiyoshi Ward, Osaka, 546-0023, Japan
Located right outside Osaka, Fureai Onsen Yata is a tattoo-friendly onsen that gets its spring water from the Yamatogawa Yada hot spring that has been flowing since 1988. 
An interesting fact about this establishment is that it's actually owned and run by a human rights organization called the Osaka City Higashi Sumiyoshi Yada Human Rights Association. This, of course, puts the tattoo-friendly approach of the onsen into perspective.
The water here is rich in high-quality sodium and calcium chloride, which is said to be best for treating muscle stiffness, joint pain, bruises, and moto paralysis. Allegedly, it's also great for those suffering from chronic skin conditions.
In addition to the five indoor baths and the large open-air hot water bath, you'll also find a sauna at the facility. Getting here takes just a twelve-minute walk from the nearest train station, Yada, which is on the Kintetsu Minami-Osaka line.
23. Healthy Spa Tateba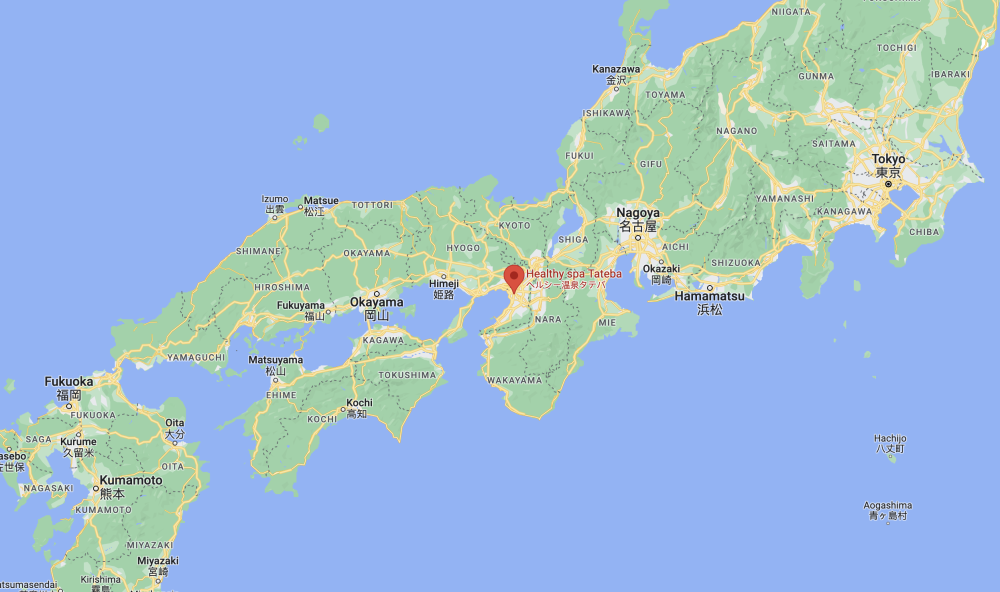 Address: 2 Chome-14-19 Sakuragawa, Naniwa Ward, Osaka, 556-0022, Japan
Continuing on with Osaka onsens, Healthy Spa Tateba is located in the bustling Naniwa Ward.
You can tell that this is a tattoo-friendly place because it's literally advertised as one. The sign outside makes it clear that you're welcome here, no matter how big the tattoo is.
This is more of a bathhouse than a classic onsen, as the water doesn't come from a natural hot spring, but it's still got everything you need (except for the mineral content). In addition to the hot water baths, there's a sauna and an electric bath here, which is believed to stimulate the muscles via subtle amounts of electricity.
Health Spa Tateba is also English-friendly, as the owner of the place speaks English well. You can visit the spa even at night. Unlike most onsens, there's also an extra hot bath here if you like the extreme heat. 
Getting here takes about 25 minutes from the Osaka train station. All you need to do is get off at the Ashiharabashi station and take a 10-minute walk to the establishment.
24. Kin no Yu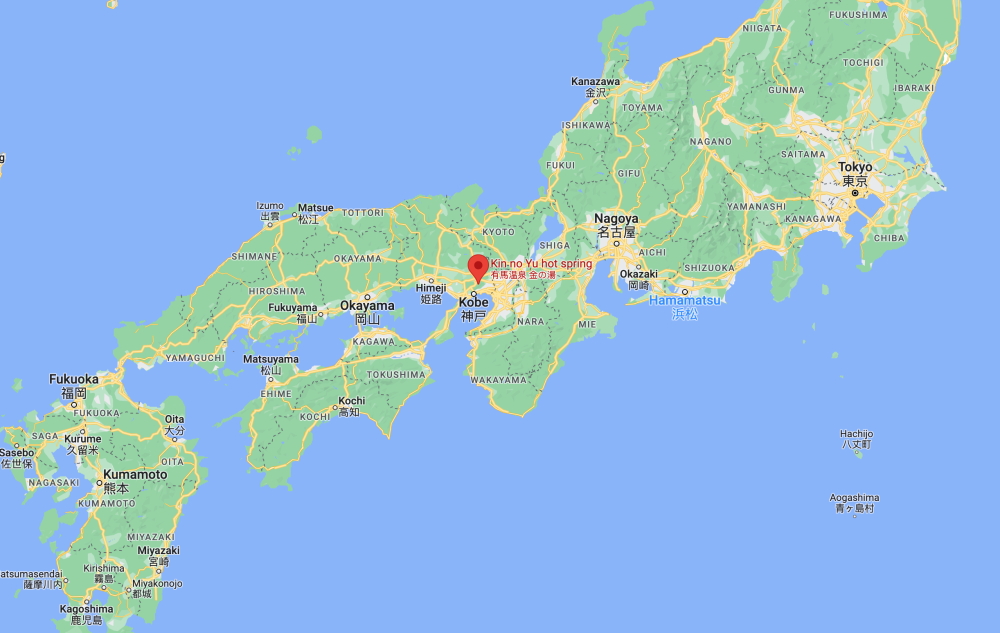 Address: 833 Arimacho, Kita Ward, Kobe, Hyogo 651-1401, Japan
Kin no Yu is located in Hyogo Prefecture's Arima, one of the most popular onsen resort towns in Japan, as well as one of the oldest. 
This lovely resort has uniquely brown/deep orange-colored water that's very rich in iron-sodium chloride. While the water itself comes out clear, the natural reaction that occurs once the water meets with fresh air immediately turns it orange, which is just magical.
There are two indoor hot water baths here, as well as a free-to-use open-air footbath. The establishment states that just bathing your feet here 15 minutes a day can warm up your whole body and make it feel lighter. 
Overall, the water here is supposed to be good for muscle and joint pain, sprains, bruises, and chronic digestive issues. 
You can find necessities like soap, shampoo, and hairdryer for free, and they also sell towels, razors, and toothbrushes as well. 
To get here, all you need to do is take a five-minute walk from the Arimaonsen Station.
25. Kinosaki Onsen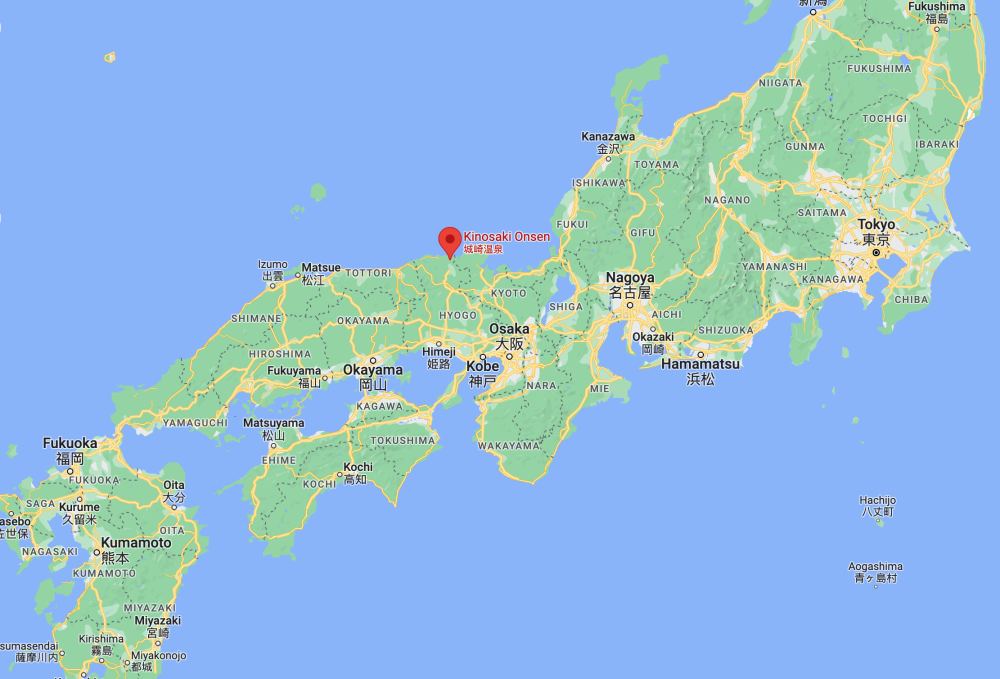 Address: Kinosakicho Yushima, Toyooka, Hyogo 669-6101, Japan
Kinosaki Onsen is another historical gem, as it's been going strong for over a thousand years. Located in the Hyogo Prefecture, this cozy onsen resort has seven open-air onsens open to the public, and there are also many ryokans around if you plan on staying over.
All the onsens in this area are tattoo-friendly, but if you'll be staying at a ryokan here, I recommend checking with the establishment first to find out their policy on tattoos. 
With a day pass, you'll have access to all seven onsens in the area, and all of them are within walking distance. Due to the long history of the town, all seven onsens in the area have different stories that make them special, so make sure to explore as much as you can.
Getting here is as simple as taking a train ride, and you'll arrive at your destination as soon as you arrive at the Kinosakionsen station. Overall, it takes 2,5 hours from Kyoto, and 3 hours from Osaka by train to get here. Once you get off, you can simply walk to one of the onsens which are all in the immediate vicinity.
26. Dogo Onsen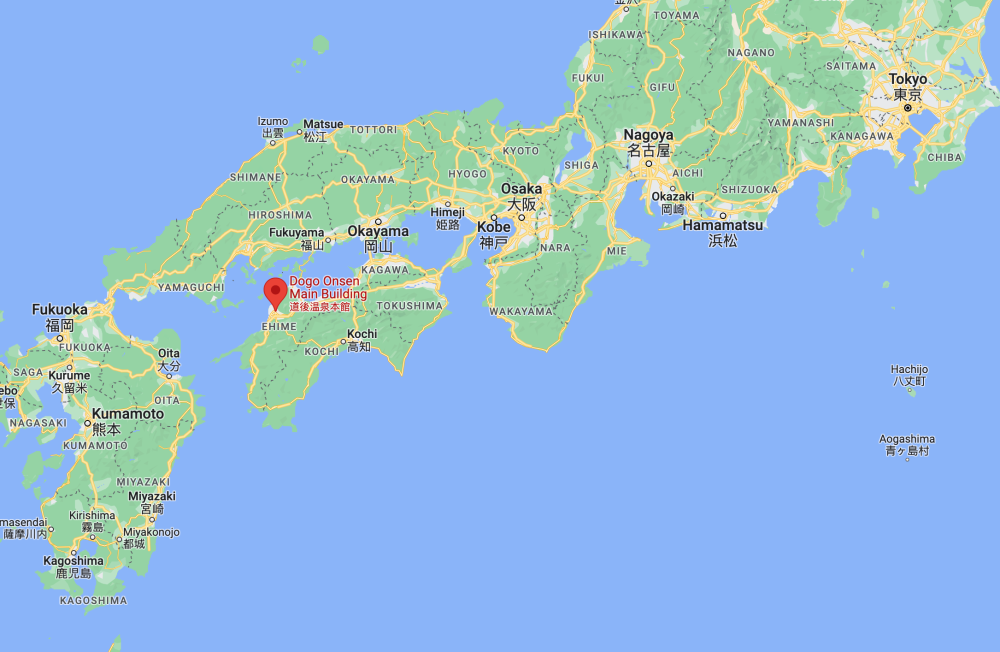 Address: 5-6 Dogoyunomachi, Matsuyama, Ehime 790-0842, Japan
Dogo Onsen is another historically significant hot spring on this list, as it's the first public bathhouse that was declared a National Important Cultural Property in 1994. It's one of the top must-visit sites if you're ever in Ehime Prefecture.
One of the baths, Kami no Yu, has separate baths for men and women and is located on the ground floor of the wooden building that screams history. The traditional Japanese aesthetic of the bathhouse remains beautifully undisturbed even today, thanks to the carefully conducted, non-invasive renovations that took place regularly throughout the years.
The other smaller bath is called Tama no Yu and is constructed using the finest granite and marble stones known to man. This one also has separate baths for men and women. 
You can rent or buy towels at the Honkan Shop inside and even get a yukata to get the full experience. The entrance fee to the onsen is 460 JPY for adults, and you can take a five-minute walk from Dogo Onsen Station to reach it.
27. Takegawara Onsen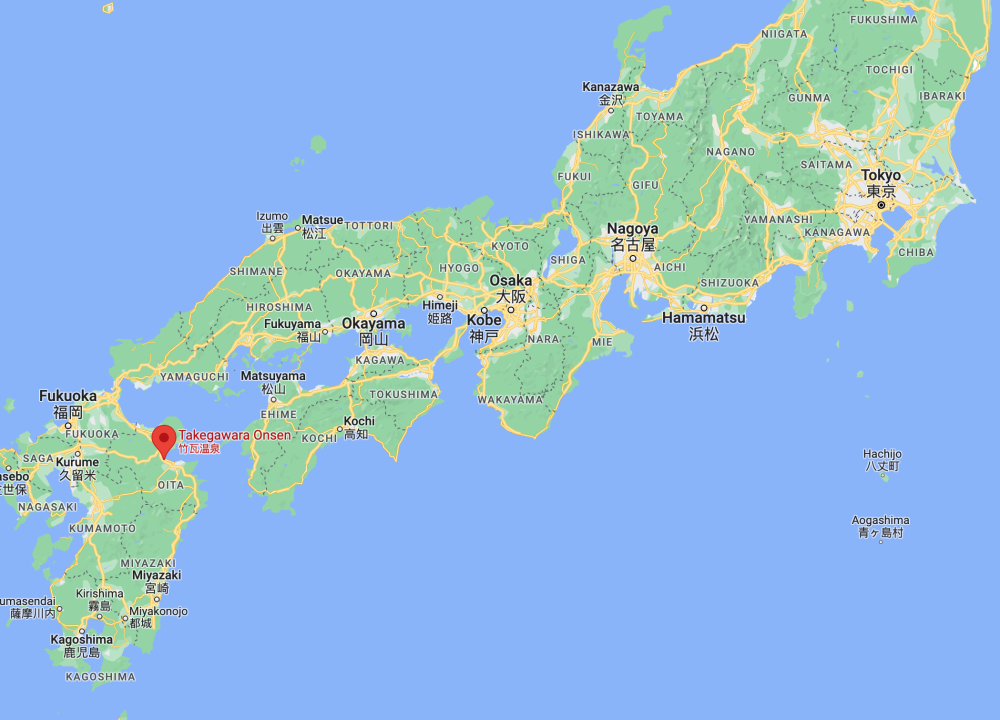 Address: 16-23 Motomachi, Beppu, Oita 874-0944, Japan
Located in the onsen town of Beppu in the Oita Prefecture, Takegawara Onsen is another historical onsen with traditional whittled wood decorations. 
There are two baths here for men and women, and the water that comes from a natural spring is especially rich in minerals like sodium, calcium, and magnesium chloride. The mineral properties of the water are said to be best for treating chronic pain and muscle stiffness, as well as neuralgia, mild hypertension, and dry skin.
In addition to the hot water baths, there's also a unique sand bath at Takegawara as well. This is a special bath where you lay down in heated sand, and more heated sand is poured on you as you get covered all the way. This is supposed to be good for extreme sensitivity to cold and decreased gastrointestinal function.
The entry fee at Takegawara is 300 JPY for adults, and towels, shampoo, and other necessities can be purchased at the desk. To reach the onsen, all you need to do is take a ten-minute walk from the Beppu Station.
28. Yuya Ebisu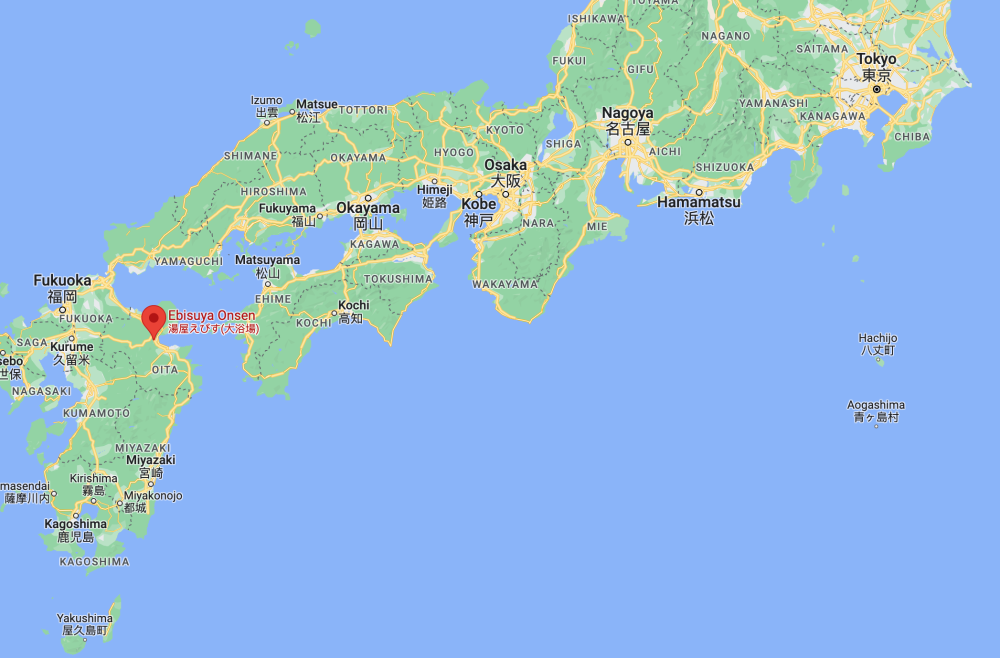 Address: 4Kumi, Myoban, Beppu City, Oita Prefecture 874-0843
Yuya Ebisu is another tattoo-friendly onsen in Beppu, and although it's open to the public, it's part of the Ebisuyu Ryokan, where you can also stay the night.
This beautiful open-air onsen has two separate types of baths with distinct properties. The open-air bath located on the first floor and the indoor baths on the second floor are for men and women to bathe separately, with men having the open-air bath on odd days and women on even days. 
The natural spring water here is rich in sulfur, but there are also magnesium baths and a jacuzzi.
Although the establishment is tattoo-friendly, if you don't feel comfortable, you can also rent one of the five private baths here. You can reach Yuya Ebisu by taking the bus from Beppu station, which takes only 30 minutes.
29. Kitahama Termas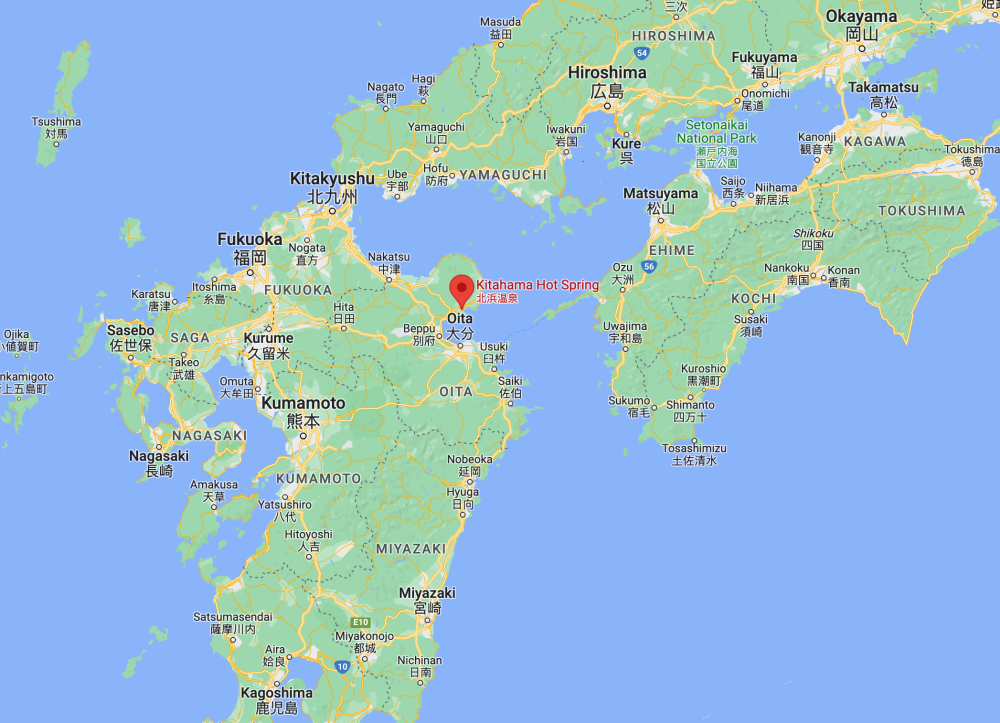 Address: 751 Kitsuki, Oita 873-0001, Japan
Continuing with Beppu onsens, Kitahama Termas is another great option for those who are inked and looking for a relaxing experience. Although the establishment is fairly new, compared to the historical onsens I featured so far, it has one of the best views, overlooking the sea and the hills that rise across from it.
As there's also a hotel that's part of the onsen, you can plan an overnight stay at Kitahama Termas as well. The water here is alkaline, and the public bath is for mixed genders, so everybody's welcome!
For visiting guests, the entry fee is 300 JPY, and there are also healing waters sold here, such as Shinsu water and diamond water, which can be an interesting experience.
You can reach the onsen by taking a 10-minute walk from the Beppu Station.
30. Kannawa Steam Bath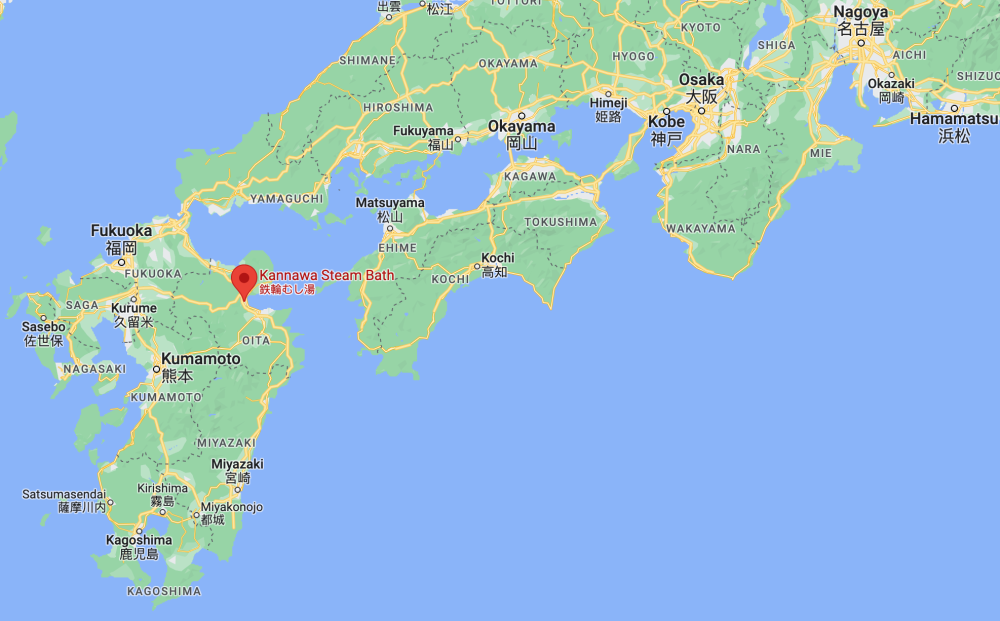 Address: Japan, 〒874-0041 Oita, Beppu, 鉄輪上1
Kannawa Steam Bath might seem like another Beppu onsen at first, but it has one unique feature that others definitely lack. Originally founded in 1276 by Ippen Shonin, whose statue still decorates the reception of the building, this place has a steam bath like no other, as well an onsen where you can bathe in peace.
The floor of the stone-walled steam room is covered with the leaves of a special plant called Acorus Gramineus, which is supposed to promote sweating and leaves a lovely smell on your skin. 
The bath, on the other hand, has carbonated, sodium-hydrogen-rich water that's supposedly good for poor blood circulation, mild cases of asthma, chronic pain, and muscle stiffness.
You can buy towels, shampoo, and other necessities at the facility, and entry to the steam bath is 700 JPY. Onsen baths tickets cost 6,300 JPY and provide access to the baths 10 times a year.
You can reach Kannawa Steam Bath via cab ride from the Beppu Daigaku Station.
31. Hyotan Onsen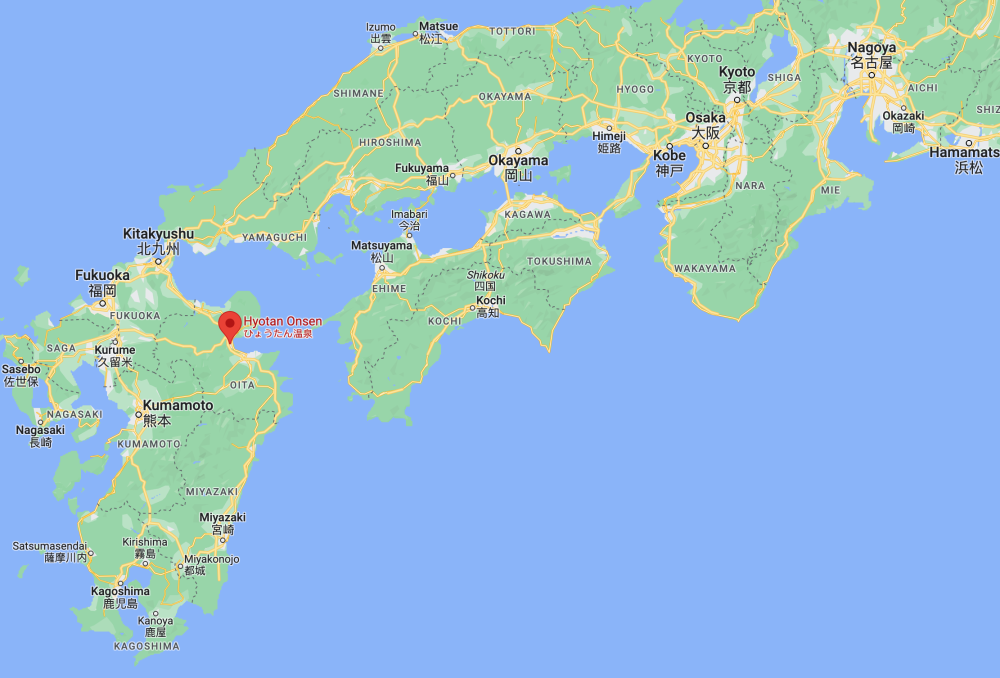 Address: 159-2 Kannawa, Beppu, Oita 874-0000, Japan
Hyotan Onsen is yet another onsen located in Beppu, Oita, but its quality is literally certified, which makes it stand out from the crowd. 
This three Michelin star hot spring is the only one in Japan that has this title, and the water here is rich in sodium chloride, which is reportedly perfect for chronic skin conditions, as well as chronic muscle pain and stiffness.
The water has a PH of 3.1, which is mildly acidic and is believed to be good for recovery, soreness, and healing wounds.
In addition to the open-air bath, there are also indoor baths, a footbath, and even a steam inhalation station. If you want to spend a bit more time at Hyotan after you bathe in the natural spring, there's also a restaurant and a tatami-covered resting area.
You can rent towels and yukatas here, and getting to Hyotan Onsen takes just 15 minutes via cab ride from the Beppu Daigaku Station.
32. Shibaseki Onsen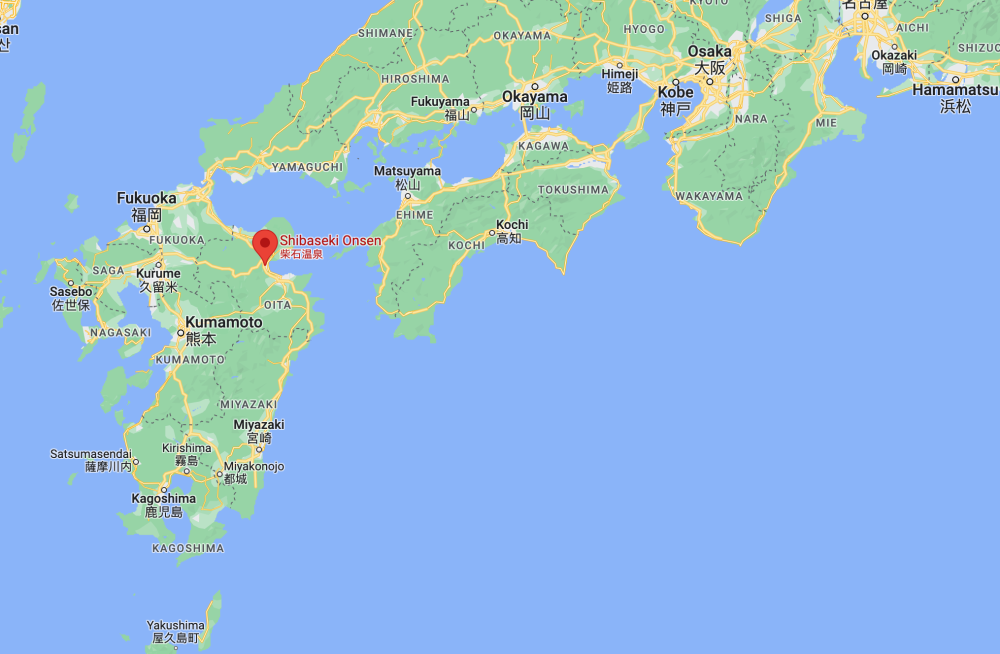 Address: Beppu, Oita 874-0016, Japan
For those who want something more out of sight and closer to nature, Shibaseki Onsen is a great option for anyone who's looking for a peaceful onsen experience in Beppu. 
The onsen also has historical significance, as it's claimed that two of Japan's past emperors, Emperor Daigo and Emperor Go-Reizei, have both bathed in this onsen to heal from their illnesses centuries ago. 
There's a sodium-chloride-rich open-air bath here, as is the case with many onsens in the region, but the extra sulfate content allegedly makes this onsen good for circulation problems and mild hypertension, in addition to being great for overall pain and stiffness. 
An open-air and indoor bath, a steam bath, and a private family bath are available here. While the establishment is tattoo-friendly, if you want to have complete privacy, I recommend booking the family onsen in advance.
You can reach Shibaseki Onsen by taking a fifteen-minute cab ride from Kamegawa Station.
33. Horita Onsen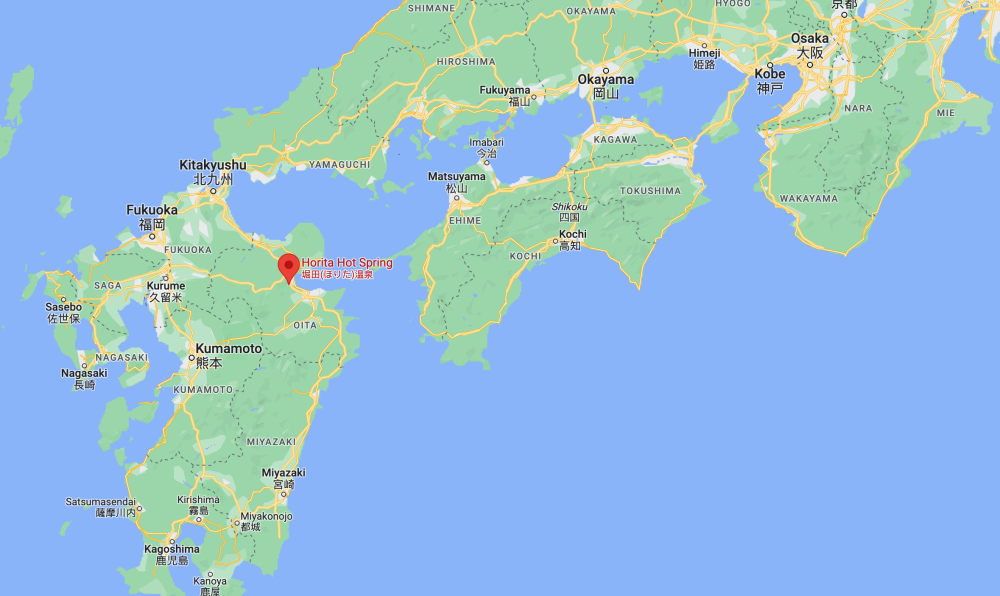 Address: Minamitateishi, Beppu, Oita 874-0823, Japan
An affordable option from the onsen-rich Beppu, Horita Onsen is a municipal hot spring. There's an open-air bath, where you can take in the views, as well as an indoor one.
The water here also has a high sulfur content like Shibaseki Onsen, and you can even see the mineral solids floating in the water. In addition to the baths, there's also a nice resting area where you can spend some time to take the experience in and reflect on it once you're done with your hot bath. 
Keep in mind, however, as this is a pretty central bath with many tourists in the area, it can get a bit too crowded at times. Although the onsen opens at 6:30 in the morning, the opening hours are among the most crowded, so it's best to visit later in the day. The onsen is luckily open until 10:30 PM, allowing for a nighttime bathing session as well.
Towels, shampoo, and other necessities can be purchased at the establishment, and the entry fee for adults is 300 JPY. To reach Horita Onsen, you can simply take the bus from the nearest station, Beppu, which takes about fifteen minutes. 
34. Kaimonji Onsen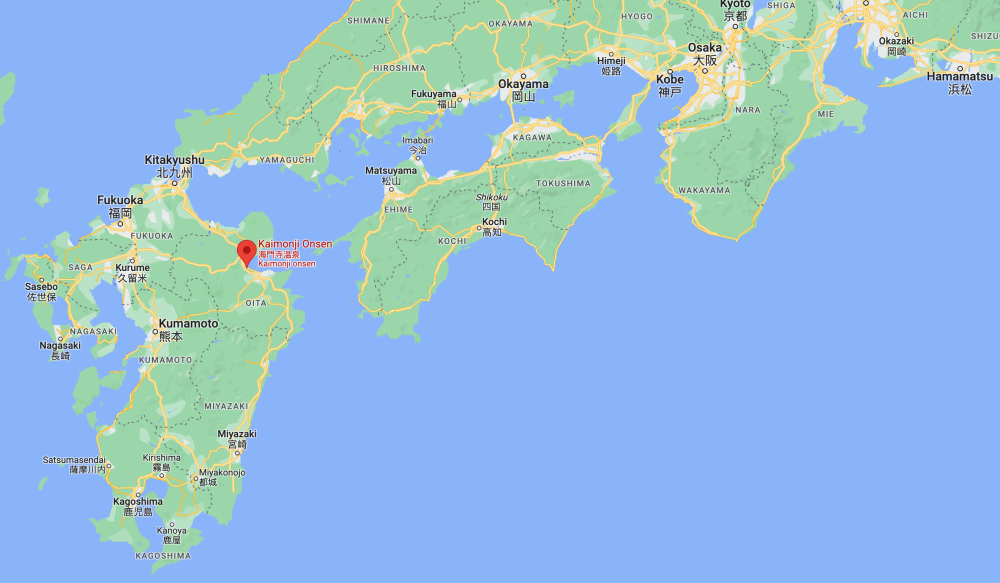 Address: 2 Chome-3-2 Kitahama, Beppu, Oita 874-0920, Japan
Kaimonji Onsen is located in the onsen town of Beppu, and it offers one of the best onsen experiences in town for those who are on the go. If you want to take a little time off from walking around the beautiful sights of the town, you can easily stop by this onsen for a quick dip and take a rest.
The central location of the onsen makes it great for a fifteen-minute soak, but if you want to spend a bit more time, there's also a cooler bath here. It, of course, is still very much lukewarm and not cold by any means. However, it's great for those who want to refrain from the heat due to medical conditions or preference.
The water analysis for the onsen shows that the spring is naturally rich in sodium bicarbonate and hydrogen bicarbonate, which is said to be great for illnesses such as glucose intolerance, chronic fatigue, muscle stiffness, and hemorrhoids.  
Kaimonji is another affordable onsen in town, as the entrance fee for adults only costs 250 JPY, and you can buy reasonably priced towels, soap, and razors at the shop. 
Reaching Kaimonji Onsen is as simple as arriving in Beppu, as it only takes five minutes on foot to get here from Beppu Station.
35. Ekimae Koto Onsen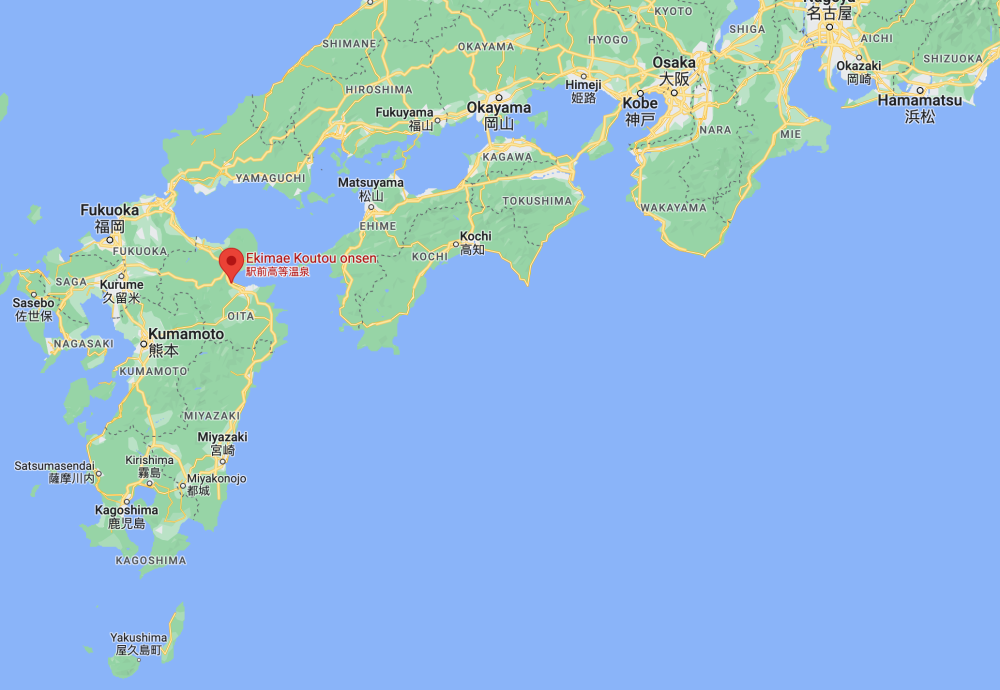 Address: 13-14 Ekimaecho, Beppu, Oita 874-0935, Japan
Located in Beppu, Ekimae Koto Onsen boasts a rich, century-long history, and it's among the best onsens you can visit in Japan with tattoos.
Reaching the Ekimae Koto Onsen is a breeze, as it only takes a couple of minutes on foot to reach the onsen from the Beppu train station. This means that the resort is in a pretty central spot, but this does take away from the immersion if you want to be one with nature while you're bathing in an onsen.
However, Ekimae Koto offers the perfect onsen experience for those who are on the go and don't have much time to spare. The establishment also offers overnight stays.
Ekimae Koto Onsen offers two baths with varying temperatures, with one bath being warm and the other being extra hot. You can even rent stuff like towels, shampoo, and even a hairdryer, which is perfect for backpackers and those who like traveling lightly. The onsen has public baths, but it's okay to enter with tattoos.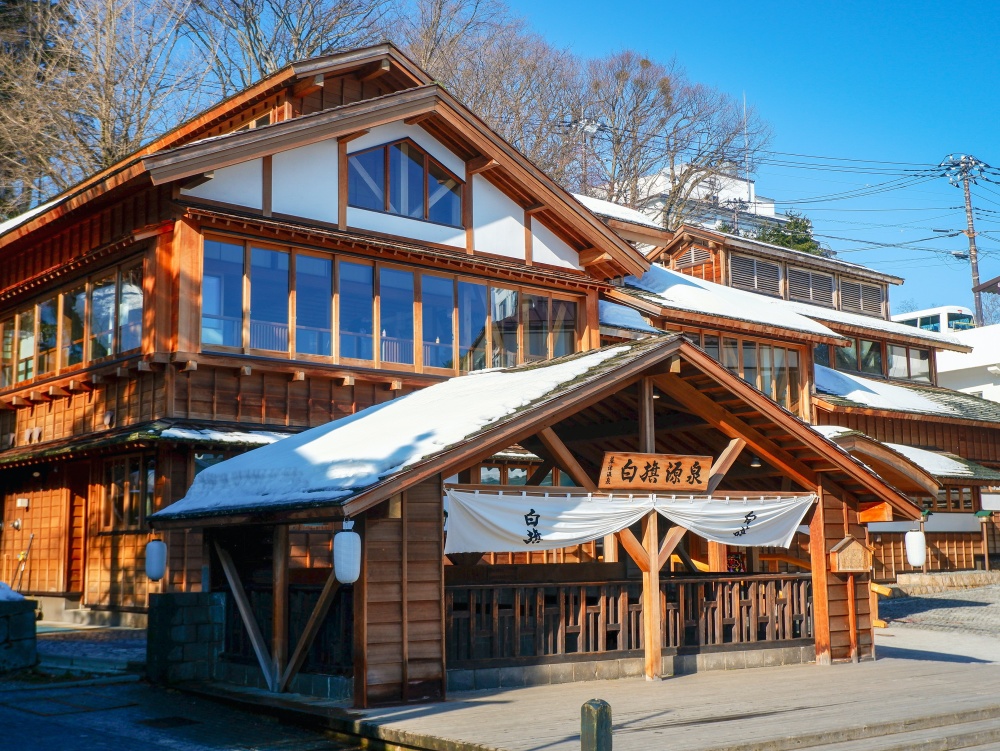 How to Cover Up Your Tattoos in Japan
While the Onsens I shared above are all tattoo-friendly, some of them may only allow you to use public spaces if your tattoos are covered.
I mentioned this in my post on fitness in Japan, but covering your tattoos is a very specific practice in Japan. If you walk around in public places with visible tattoos, you simply risk having your peace disturbed, and covering your tattoo up is often necessary to have some peace of mind even if you're not at an onsen.
Covering up your tattoos is especially essential if you'll be visiting religious sites and other culturally important locations in Japan. As a general rule, I recommend covering up your tattoos before visiting any such places just in case to save yourself the awkwardness. 
Besides, the staff have the responsibility to warn you about uncovered tattoos in traditional locations, so you'll also save them the embarrassment. Usually, they don't even know how to address it without worrying about coming off as rude.
Of course, as tattoos are quite the taboo in Japan, there are many products available to help you cover up. For instance, you can find tattoo bandages in pretty much all convenience stores in Japan.
These bandages come in all shapes and forms, and you can even find ones that blend in with your skin. This means most bandages come with color options as well. For your onsen and beach visits, you'll also find waterproof options that can last up to two weeks.
If you don't want to wear a bandage on your skin and your tattoos are easily coverable, however, carrying a thin, large scarf you can unfold to cover larger areas when necessary is another great option.
Lastly, those who have large back or chest tattoos and want to visit an onsen will also find rash guards (or rashies) or bathing suits helpful as well. These pieces of clothing can cover up your tattoos and provide you with peace of mind as you relax in the warm waters.
The Essentials of Onsen Etiquette: What You Need to Know
As a foreigner with tattoos, as long as you stick with one of the onsens and ryokans I featured in this article, it's safe to say that no one will cause you any trouble. That being said, if it's your first time in an onsen, you might ruffle some feathers without even realizing it. 
So, before I answer some frequently asked questions, let's finally talk about onsen etiquette and what to watch out for if it's your first time visiting an onsen in Japan.
First things first, if you're not comfortable with bathing naked in public, make sure that the place you're going to provides private baths or allow bathing in swimsuits. Most onsens in Japan are enjoyed naked, and no swimwear is allowed.
Also, before you enter the bath, make sure that you rinse your feet outside the pool/tub, as well as your body. Although some people just rinse off with water, it's recommended to wash yourself with soap before entering the bath to make sure you're absolutely clean.
In addition, before and after you use the bath, you'll need to go through the changing rooms. It's common courtesy to keep your phone in your bag/purse and not take it out as you're changing. Keep in mind that some establishments may not even allow cell phones inside the changing area.
If there are multiple types of baths you can enter, make sure to rinse yourself off before entering the next one. Those who have long hair will also find it best to keep their hair tied up during bathing.
Lastly, keep in mind that an onsen is not your private bathroom. Although you may see people shaving, it's considered good manners to limit your grooming activities to your home. Not shaving in an onsen will be greatly appreciated by the staff as well, even though they may not warn you if you choose to do it.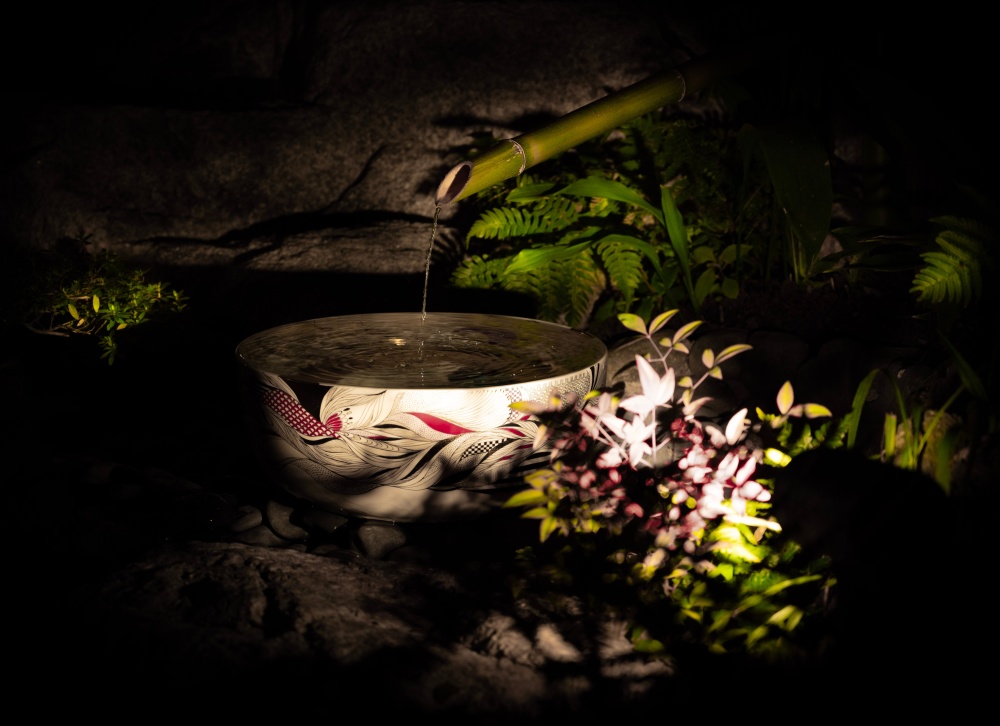 Frequently Asked Questions About Visiting Japan With Tattoos
Now that I introduced some of the best tattoo-friendly onsens in Japan and even shared some tips and tricks to help you go about your daily life in Japan as a person with tattoos, it's time to provide some short and quick answers to some of the most frequently asked questions on the topic.
Does Japan Allow Foreigners with Tattoos?
There are no restrictions regarding people with tattoos entering Japan. 
That being said, covering your tattoos when out and about in public is a good idea if you don't want to draw attention to yourself or have awkward interactions with people.
Is Traveling to Japan With Tattoos Safe?
Although there is a stigma around tattoos in Japan, as I explained in my "Is Japan safe?" post, they aren't illegal by any means.
Still, due to the negative public image of tattoos and the Yakuza connection, it's best to keep your tattoos concealed in most public places when visiting Japan.
Can a Tourist Get a Tattoo in Japan?
The last restrictive law regarding tattoos in Japan was about limiting the administration of tattoos to healthcare professionals only, which is no longer valid or enforceable thanks to a Supreme Court ruling from 2020.
As there are currently no laws regarding tattoos in Japan, anyone visiting Japan can get a tattoo here safely.
Are There Any Onsens That Allow Tattoos?
Of course. Although they are rare, there definitely are tattoo-friendly onsens all throughout Japan. For instance, all of the onsens I introduced in this post allow tattoos, and you can enter most of them without even having to cover up your tattoos.
Can I Use a Private Onsen With Tattoos?
While you can only visit the tattoo-friendly public onsens, if there are private onsens available, you can technically go to one even if you have tattoos, considering no one will see them anyway. 
Still, even if you go to a private onsen, it's still advisable to cover your tattoos in public areas of the establishment unless they're openly tattoo-friendly.
Latest Tech Jobs 🇯🇵
Explore the top developer jobs in Japan for foreigners
Search all jobs ➜
Get Job Alerts
Sign up for our newsletter to get hand-picked tech jobs in Japan – straight to your inbox.