Senior Manager, Incident Response (Japan & APAC)
Remote OK - Anywhere in Japan

Full-time

December 12, 2022
Conditions
No relocation to Japan
(No visa sponsorship from overseas)
Requirements
Language Requirements
Japanese: Business Level
English: Business Level
Minimum Experience
Cybereason's mission is to 'protect it all' – delivering unparalleled prevention, detection, investigation, and response for all endpoints: workstations, laptops, mobile devices, and more.
Our cyber-defense solutions combine machine learning and AI to analyze threats, connecting huge volumes of data to reveal cyber-attacks and shut them down, as well as block intrusion of known and unknown threats. With our latest offerings, we can also seamlessly automate detection and prevention across traditional endpoints as well as mobile devices.
Since entering the Japanese market in 2016, we have seen tremendous growth, now holding the #1 market share. We are constantly evolving and hope to expand our team with daring individuals that never give up!
As the Senior Manager of the Incident Response team covering Japan and APAC, you will lead Incident Response activities, and be responsible for leading our clients through the end-to-end incident response lifecycle to defend against attacks that potentially disrupt their operations. The IR Manager will manage and mentor a team of Incident Response defenders to minimize the impact of cyber attacks.
What you will do
Lead a team of Incident responders - day-to-day team management, skill development plan, engagement oversight
Oversee the Incident Response lifecycle, including scoping, SOW, analysis, remediation, reporting, and tactical communications, and ensure the excellence of deliverables.
Contribute to technical content such as playbooks, scripts, and automation tooling to enhance IR processes, investigation workflows, and IR infrastructure.
Mentor and advise the incident responders.
Have the freedom to develop and work on ideas you believe will benefit Cybereason IR customers.
Work closely with Sales teams to ensure communication of business messaging and service value is up to date, promote IR value to increase sales & bookings
Collaborate with global IR leadership on skill development and engagement continuity
Track key business metrics and increase team productivity
What we are looking for
Bachelor's degree in a technical field, or equivalent practical experience
Minimum 6 years of experience in Incident Response or comparable industry experience (threat hunting, threat detection and response, malware analysis, etc)
Experience in leading a team with a proven ability in developing talent, including identifying and attracting talent and creating an organization that is viewed as a highly attractive place to work.
Exposure to working across multiple cyber domains including, but not limited to Security Operations & Incident Response, Network & Endpoint Security, Threat & Vulnerability Management, etc.
Excellent communication and presentation skills with demonstrated skill in presenting analytical data effectively to a cross-function set of stakeholders at all management levels
Strong understanding of incident response in the cloud
Strong leadership, organization, and process management skills; ability to lead and manage small high-performing teams.
Proven subject matter expertise in relevant areas, such as incident response, incident handling, or malware analysis.
Knowledge and experience of:

At least one scripting or development language (such as Python)
Data Analysis with Jupyter, Pandas, etc
Experience writing security-oriented Python tooling.
Incident Response as a scale with ELK, Splunk, etc.

We are only able to consider applicants currently based in and authorized to work in Japan at this time
More about working at Cybereason Japan
Our Tokyo and Osaka offices are open, highly supportive, and fun! To support you at work, we provide flexible work-life management policies, plenty of food and drinks, paid leave for supporting your family and health, 401k, fun monthly events such as Premium Fridays and "Lunch & Learn", as well as career support. You'll have a chance to work in cooperation with a growing team of over 600 people (and growing!) with teams in Tel Aviv, Boston, and other locations around the world.
---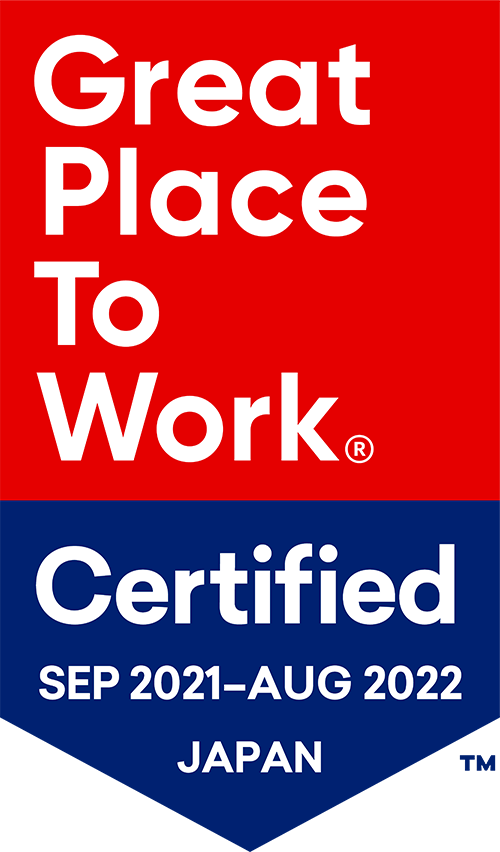 「働きがいのある会社」として認定 / Great Place to Work® Certified
サイバーリーズン・ジャパンは、Great Place to Work® から、働きがいのある会社であることを認める「働きがい認定」企業として選出されました。 詳細や認定企業一覧はこちらをご参照ください。
Cybereason Japan has been selected and certified by Great Place to Work® as an employee-validated great workplace. Click here for details and a list of certified companies.
About Cybereason
Cybereason provides unparalleled cyber-defense solutions. They use machine learning and AI to detect and analyze threats for workstations such as computers, mobile devices, and other digital gadgets.
Cybereason's latest offerings connect huge volumes of data to seamlessly automate detection and prevention of cyber-attacks.
Get Job Alerts
Sign up for our newsletter to get hand-picked tech jobs in Japan – straight to your inbox.