Starting a Business in Japan: 2022 Guide
Whether you want to move your business or start a brand new company, Japan is a great place to do business. It's one of the strongest economies in the world, with the 3rd largest GDP (Gross Domestic Product).
Besides, as I previously mentioned, Japan is a startup country. Government initiatives like J-Startup make registration and funding easy, and there are specific visa types for foreign business owners who want to operate in Japan.
In this post, you'll learn the ins and outs of starting a business in Japan as a foreigner. I'll also create a step-by-step guide to give you an overview of the process.
You'll also learn how you can move your business to Japan instead of starting a brand new company there.
Our founder recently wrote a blog post on how and why he started Japan Dev, so I recommend you check that out if you want to see exactly how he built Japan Dev.
Moving Your Business to Japan
If you already have a business outside of Japan, your options for establishing a presence in Japan are
Opening a representative office

Opening a branch office

Forming a subsidiary company
To operate in Japan as a foreign company, you'll need to choose one of these options and register your business. 
Most foreign businesses usually prefer to form a stock company as a subsidiary to establish a presence in Japan. However, that's not your only option. You can also open a branch or a representative office for your existing business.
Opening a branch office is probably the easiest with the most payoff. It's a very popular way for foreign companies to introduce their businesses to the Japanese market. 
On the other hand, going into business by establishing a branch office has disadvantages. Let's see what a branch office is and what it can (and can't) do.
Branch Office
As I mentioned, all foreign companies must register their businesses if they want to operate in Japan. After registration, you'll need to decide on a location and a branch representative, and that's it. It's a simple process, and you can get your office up and running in no time.
Opening a branch office is the easiest way of moving your business to Japan, but it has disadvantages. A branch office is not a legal entity, so it can't make decisions on the company's behalf. It can only carry out decisions taken by the main company.
While you can lease properties and open a bank account using a branch office, you won't be able to do trade or participate in other main business activities in Japan.
Representative Office
You can also establish a presence in Japan by opening a representative office, but it's a limiting option.
A representative office usually helps out with secondary tasks of a foreign business. Just like a branch office, it can't make business decisions independently and is not considered a legal entity in Japan. 
Representative offices can't partake in trade activities, but they can carry out advertising tasks for the main company. 
Businesses usually establish a representative office in Japan as a preliminary step. It's a good way to do market research and collect information regarding the product or service the main company offers. The information gathered during the market research can help foreign businesses establish a subsidiary company.
Another difference between representative offices and branch offices is that you don't need to register a representative office. However, these establishments are even more limiting in what they can do. 
A representative office can't lease or purchase property or open a bank account in Japan under the main company's name. However, there's a workaround for this. The representative person appointed by the main company can sign lease agreements. 
Now that I've explained the options that are more on the limiting side, let's look at the types of legal entities you can establish in Japan.
Types of Businesses in Japan
In Japan, there are four main kinds of legal business entities. These are 
Stock companies (Kabushiki Gaisha) 

Limited liability companies (Godo Gaisha) (LLCs)

General partnership companies (Gomei Gaisha)

Limited partnership companies (Goshi Gaisha)
Other than these, there's also sole proprietorship, which isn't technically a company as the owner is responsible for everything related to the business.
Subsidiary Companies
If you want to establish a presence in Japan and perform business activities (like selling goods and services), you'll need to establish a subsidiary company. As I mentioned, there are four distinct types of legal entities you can form in Japan according to the Japanese Companies Act.
Most foreign businesses prefer to open a stock company (Kabushiki Gaisha, or KK) or a limited liability company (Godo Gaisha, or GK). KK's are the most common, followed by GKs.
This is mainly because the owners or shareholders of limited partnerships (Goshi Kaisha) and unlimited partnerships (Gomei Kaisha) have unlimited liability regarding the debts and obligations of the company.  So they aren't a good fit for most founders.
Let's take a look at each one starting with limited liability companies
Limited Liability Company (Godo Gaisha, GK)
This is a relatively new type of company structure in Japan. It's your best bet if you're looking for a simple, easy-to-set-up company. 
GKs don't have stock, so it's more difficult to buy and sell pieces of a GK than it would be for a KK (stock company).  But GKs are simpler to start.
For instance, you don't need to get your Article of Incorporation notarized for a GK. Getting your "revenue stamps" notarized will be enough. A GK can also have tax benefits for overseas investors.
There's a slight disadvantage here, though. Since limited liability companies are relatively new in Japan, investors consider them less "stable" than a KK.  Some other businesses may not trust your business as much because it's a GK.
Also, there's another caveat. You need special permission to establish a business in sectors such as the food industry, travel agencies, hotels, and pharmaceuticals if you want to open a limited liability company.
Stock Company (Kabushiki Gaisha, KK)
A Kabushiki Gaisha is simply translated as a "stock company" because it has stock that can be traded between owners. Foreign businesses usually establish a stock company when they enter the Japanese market. This is mostly because the liability of the shareholders is limited, just like the limited liability company, and it's the "default" company structure in Japan.
Stock companies are well-recognized and more trusted by the general public, so they're a good option if you're looking for investors. 
While forming a stock company may seem like the obvious solution, it's harder to establish. The process is time-consuming and a bit more complicated than the other options.
Another difference is that a stock company requires a board of directors to operate daily tasks. In contrast, the members of a limited liability company can make decisions and carry them out by themselves.
General and Limited Partnership Companies (Gomei Kaisha and Goshi Kaisha)
The reason these are grouped together is simple: these company types are not preferred by foreign businesses. As I mentioned, this is mainly because the owners/shareholders of these companies have unlimited liability for the business's debts and obligations.
This is all you need to know about these company types, as they're not preferable for foreign businesses. Let's now take a look at sole proprietorships.
Sole Proprietorship (Kojin Jigyo)
"Kojin Jigyo" actually translates to "personal business." It's a familiar concept that exists in many other jurisdictions, and it's not exactly a corporation. This is because it's not a separate legal entity like the other options I mentioned above. 
The owner of a sole proprietorship has full liability for all the debts and obligations of the business personally. It's geared towards small business owners like consultants, restaurant owners, writers, and freelancers. 
A sole proprietorship may be advantageous in terms of taxes and allows you to deduct expenses like a regular business. You can even hire individuals, but you won't be able to provide company benefits like pension or health insurance.
It's a good DIY way to start a business that allows you to grow at your own pace. However, a sole proprietorship is a small-scale operation and doesn't allow for partnerships or shared ownership.
Legal Requirements for Starting a Business in Japan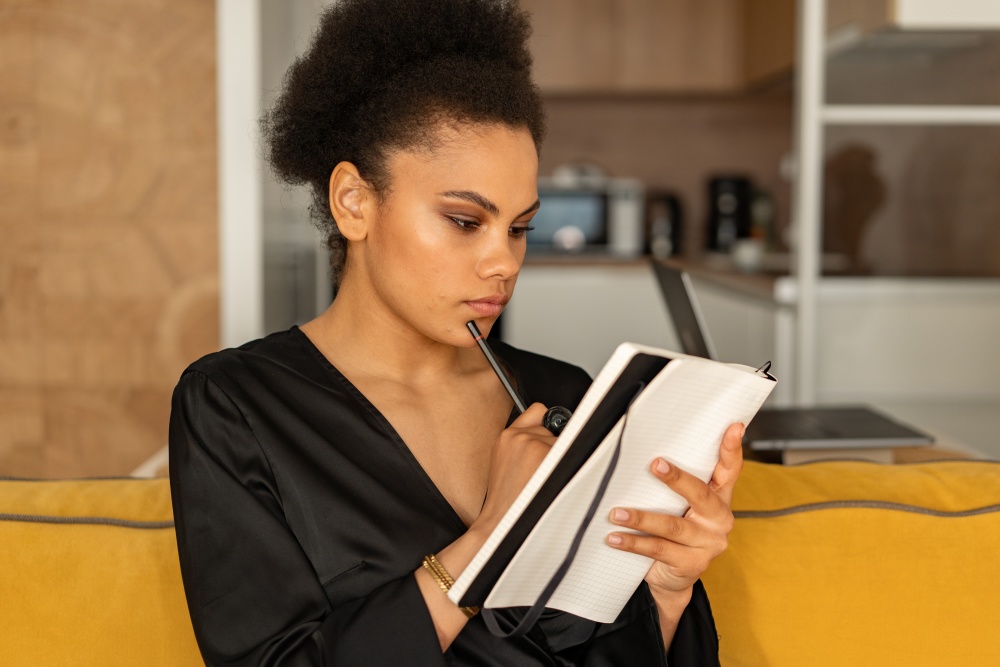 Now that you know your options for establishing a business in Japan let's look at the legal requirements you need to fulfill. Some of these requirements must be met before applying for a business visa.
We can group the initial legal requirements needed to set up a company in Japan under four steps. These are
Renting/Purchasing office space,

Preparing a business plan,

Depositing the capital, finding loans and/or investors, and

Opening a bank account.
Let's now take a look at these requirements.
Office Space
The first and the most important thing you need to know about this requirement is that your office can't be a virtual office. It needs to be a physical office rented or purchased for the company to operate.
You need an address to receive official documents for your business. Luckily, there are short-term rentals available, and you'll be able to find a short-term rental for your company easily. You can even rent a space in a shared office.
However, short-term rentals are usually more pricey. If you find a space that you think will work in the long run, it's best to get a long-term lease.
Business Plan
To establish a company in Japan, you'll need to prepare a detailed business plan. A good business plan must be well-thought-out, so make it as detailed as possible. 
Your business plan should include the outline of your business, how you intend to grow your business, your profit projection, and how you'll receive funding or investment.
While preparing this plan, you should keep it as practical as possible. I also recommend reading up on related Japanese law as much as possible to avoid writing anything that goes against the law.
Bank Account
You'll need a bank account to deposit the capital investment for your company. Opening a bank account is challenging in Japan because most banks don't operate in English. 
Before you're able to open a bank account, you first need to get a visa. I'll explain the visa types you can obtain right after this section. 
In addition to your visa, you might potentially need to provide your residence card and contact information.
Depending on the bank, you may have to deposit a certain amount as an initial deposit. 
Funding/Investments
Before starting a company, you'll need proof of invested capital. This will be necessary during the founding procedures, and you have to submit the documents related to the invested capital. 
After opening your bank account, deposit the capital and get a copy or a scan of your bank book. You'll need this to register your company at the Legal Affairs Bureau, along with your Article of Incorporation, which I'll explain in a bit.
Visa Types You Can Obtain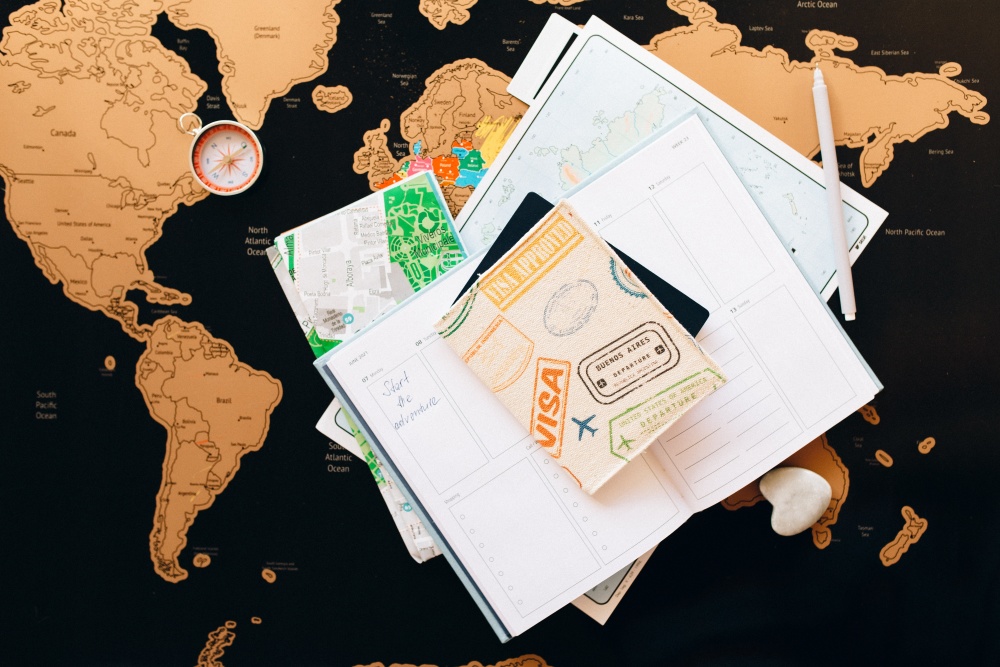 As I mentioned, as a foreigner, you'll need to apply for a visa to start a business in Japan. There are two types of visas you can apply for. There's the "four-month visa," and there's also a special visa for startups. Let's take a closer look.
The Four-month "Business Manager" Visa
This is a new visa type introduced by the Japanese government to allow foreign business owners to easily start a company in Japan. You'll get this visa after you meet the initial requirements of having an office space and funding/capital I mentioned above.
Once you get the visa, you can apply for an extension. Obtaining this visa type allows you to get residency status. You'll also be able to register your business and open a bank account.
The Startup Visa
You can also apply for a startup visa, but it's only available for certain cities in Japan. These are Fukuoka City, Tokyo, Niigata City, Imabari City, Hiroshima and Aichi Prefectures, and Sendai City.
This visa is issued for 6 months, and you'll be able to extend it for 6-month periods. It allows you to do the same things as the other visa type I mentioned. 
You have to have a business plan, a capital investment of 5 million Yen, and a designated office space to qualify for this type of visa. 
How to Start a Company in Japan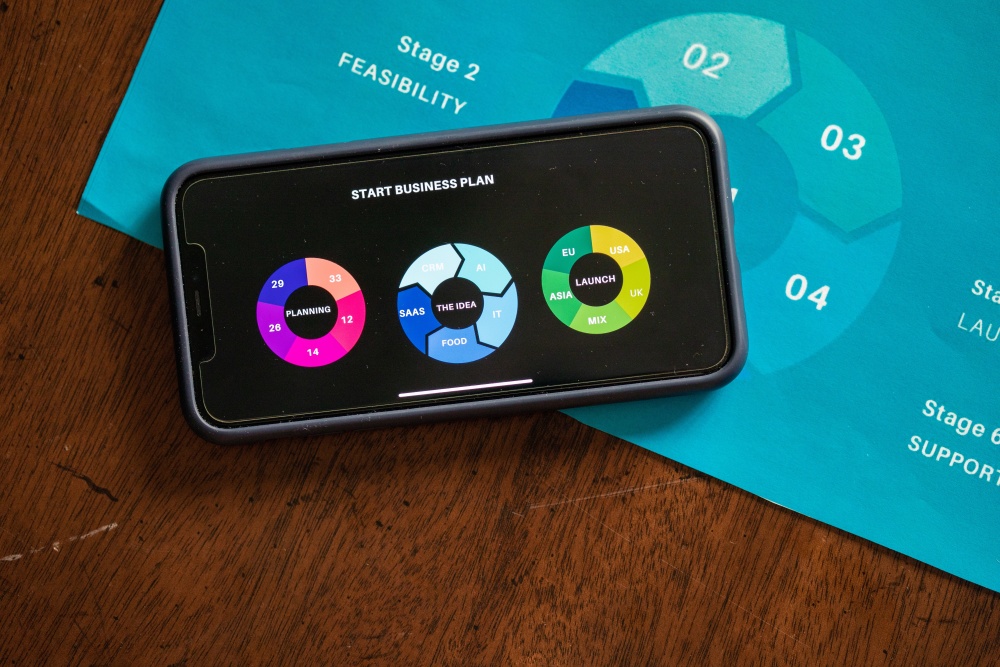 Once you decide on what type of company you want to start and familiarize yourself with the requirements, you'll need to follow a series of bureaucratic steps. I've summed up all of these steps below for easy guidance.
1. Pick a Company Name
If you haven't yet, look up your decided company name to see if it's already in use. The Japanese Ministry of Justice has a website you can use for this, but it's in Japanese. 
Don't include any special characters in your company name. You can name your company using both the English and Japanese alphabet.
2. Get a Company Seal
You'll need a company seal to start the registration process. You should get this seal registered at the Legal Affairs Bureau to obtain a certificate. You can get a hand-carved one for ¥20,000 or a machine-carved one for ¥10,000. 
Keep in mind that you'll also need separate seals and certificates for every director at your company.
3. Create Articles of Incorporation
This is a very important step as this will be the foundation of your company. Your Article of Incorporation should include
The name, office location, date of incorporation, and the main purpose of your company, 

The capital amount invested, 

The number of shares/stocks available, and

The addresses and names of the founders.
If you're having trouble creating one, you can look up some templates on the Legal Affairs Bureau website to guide you.
4. Have Your Documents Notarized
Have your article of incorporation notarized. Keep in mind that having it notarized may not be a requirement if the company is a Godo Gaisha (GK). You can look up a notary office near you on this website, which also has an English version. 
Prepare to pay around ¥100,000 for all of the procedures here, and have 3 copies of your Article of Incorporation ready. You also need to bring all of your company's directors to the notary office.
There are also online services like Marunouchi Notary Office, where you can get this step done online via video call. This expedites the process, and you'll also pay less as no stamp fees are involved.
5. Register Your Company
Register your company at the Legal Affairs Bureau. You'll need the notarized Article of Incorporation and a copy of your bank book. Other forms and documents you'll need are 
Application to Do Business (Touki Shinseisho), 

Letter of Acceptance of Appointment from the Director (Shuninn Shoudakusho),

Registration License Tax Payment Form (Tourokumenkyozei Noufuyoudaishi),

Director's Seal Registration Certificate (Torishimariyaku No Inkanshoumeisho),

Proof of capital deposit from the bank, and

Seal Notification Form (Inkan Todokedesho).
Also, if the Article of Incorporation doesn't include the address of your head office, you'll need to add a Founder's Written Decision (Hokkinin Ketteisho) to these documents. Additionally, if you've appointed an auditor for your company, you also need to file a Letter of Confirmation of Appointment from the Auditor (Shuninn Shoudakusho).
6. Notify the Local Tax Office
You need to notify the local tax office upon registration at the Legal Affairs Bureau. To do this, you'll need the following documents:
Incorporation Notification (Houjin Setsuritsu Todokedesho)

Application Form for Approval of Payment for Withholding Income Tax (Gensenshotokuzei No Nouki No Tokurei No Shyouninn Ni Kansuru Shinseisho)

Application for Blue Tax Returns (Aoiroshinkoku No Shouninnshinseisho), and

Notification of the Opening of a Payroll Office (Kyuuyoshiharai Jimushyotou No Kaisetsu Todokedesho).
7. Notify the Labor Standards Inspection and Public Employment Security Offices
In the likely scenario that your company employs people, you'll need to notify the Labor Standards Inspection Office of your labor insurance and rules. Here's what you'll need
Labor Insurance Affiliation Report (Roudouhokenkankei Seritsutodoke), and

Labor Insurance Estimated Premium Declaration (Roudouhoken Gaisan Hokenryou Shinkoku).
You must notify the Public Employment Security Office of your workplace insurance if you want employees. The two documents you need to submit are
Employment Insurance Office Establishment Notification (Koyouhoken Tekiyou Jimusho Secchitodoke), and

Employment Insurance Qualification Notification (Koyouhoken Hihokensha Shikakushutokutodoke)
8. Notify the Japan Public Pension Office
Lastly, you'll need to prove that the pension and health insurance are covered for everyone, including directors and founders. That means you need to complete this step even if you don't plan on having employees. To do so, you need to submit: 
Notification of Acquisition of Health Insurance/Welfare Pension Insurance Eligibility (Kenkōhoken kōsei nenkin hoken hihokenja shikaku shutoku-todoke),

Notification of Application for Health Insurance and Welfare Pension Insurance (Kenkohoken, Kouseinenkin Hoken Shinki Tekiyoutodoke), and

Notification of Healthcare Dependents (Kenkohoken Hifuyoushatodoke).
A Few Final Tips
As things work a little differently in Japan, you may want to be extra cautious when starting your business. I'd like to share some common pitfalls you should avoid to make the process as smooth as possible.
Stamp and Sign Your Documents With Care
Starting a business means a lot of paperwork, no matter where you go. When most of these documents are in Japanese, it's even easier to slip up. 
Make sure you sign and stamp all the documents, and don't skip any copies. Also, make sure you're using the right stamp. There are a few different stamps that serve different purposes. This is a common oversight, and being cautious can save you time and money. 
Write the Company Name in Full
When you're filing documents for your company, avoid using abbreviations. This includes addresses as well.
Also, don't forget to include "Kabushiki Gaisha" or "Goshi Kaisha" at the end of your company name, as this is your company's official name.
Write a Complete Business Plan
When drafting your Article of Incorporation, explain your company's purpose in detail. This includes future plans for your business.
This is a very important step, as not giving enough detail regarding the company's purpose and future plans may cause your application to be declined.
Frequently Asked Questions
Let's end today's post by answering a few frequently asked questions about starting a business in Japan as a foreigner.
Do You Need to Speak Japanese to Start a Business in Japan?
You'll be glad to know that you don't need to speak Japanese to start a business, but it's definitely a plus. Besides, you may need to prepare some required documents in Japanese, and some banks may not offer their services in English. 
Sure, you can always get your documents translated at a translation office, but it's best to learn the language in the long run. I wrote about the best tools for learning Japanese if you want to take a look.
Do You Need a Japanese Co-Founder to Start a Business in Japan?
You need to be a resident of Japan to start a business, but you can also apply for one of the visas I mentioned above. Foreigners can start a business or establish a subsidiary company for their existing businesses by getting a business visa.
Latest Tech Jobs 🇯🇵
Explore the top developer jobs in Japan for foreigners
Search all jobs ➜
Get Job Alerts
Sign up for our newsletter to get hand-picked tech jobs in Japan – straight to your inbox.