Teaching English in Japan: The Ultimate Guide
Teaching English in Japan is a dream job for many people around the world. It's also one of the most popular ways to move to Japan.
But here's the question: can a foreigner become an English teacher in Japan?
The simple answer: yes! Japan has a constant demand for English language teachers. You'll find a wide range of opportunities available, from public school instruction to working in a company to working as an English tutor.
You probably have a lot of questions swirling in your head right now.
How do you handle the logistics of moving to Japan? What are the requirements? Do you need a university degree? And how much can you make as a teacher living in Japan?
Figuring out how to get a job in Japan teaching English can be confusing. It's not impossible, but you need to be ready.
In this article, we'll provide everything you need to know about getting English teacher jobs in Tokyo as well as other cities here in Japan.
It should enlighten you on the best paths to fast-track your career. If you want an enjoyable life as an English teacher in Japan, keep reading.
Why Teach English In Japan?
Let's get it out of the way: why would you want to become an English teacher in Japan? Well, there are a variety of perks for English teachers in Japan.
Japanese culture is unique. It combines a love for nature and a technological society in one neat package. Living here, you'll get to enjoy one of the most respectful and polite cultures in the world.
At the same time, you can also experience adventures around Japan. This includes events that celebrate the country's history and green surroundings. Even in the city, you're never too far away from nature.
Teaching English is also one of the easiest routes into Japan for English speakers.
Finally, the English teacher salary in Japan can be competitive given the availability of jobs and relatively low barrier to entry. Especially thinking about the cost of living in the country, you can often get a good value for your money. This gives you a chance to enjoy yourself in the country and enjoy a good life.
Sound good? If so, there are several ways to get a job teaching English in Japan.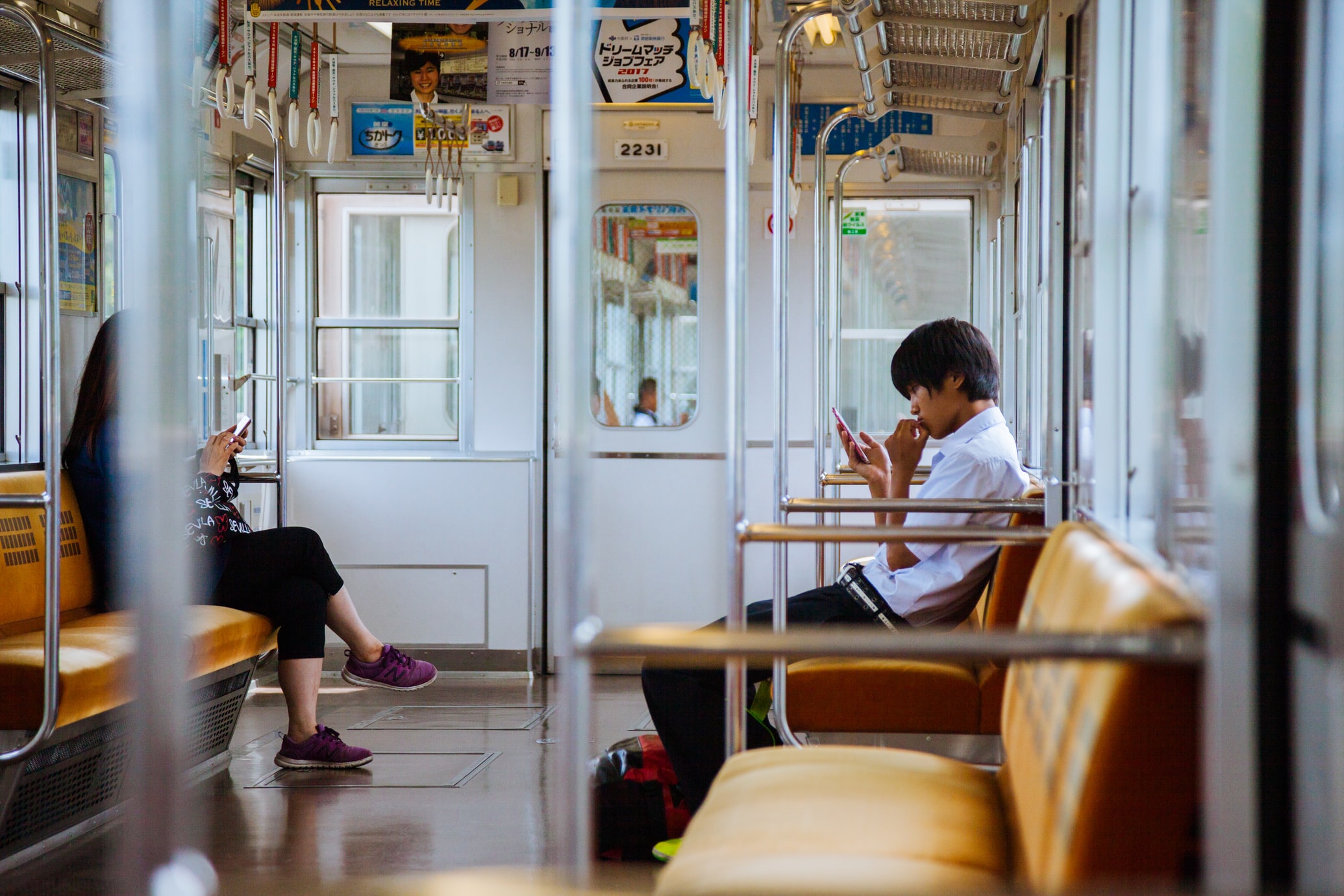 How To Become An English Teacher In Japan
Getting an English teaching job in Japan is a matter of knowing your options. There are several types of teaching positions in Japan. These jobs depend on the kind of English school that you join.
The options include:
Assistant Language Teacher (ALT)
Eikaiwa Schools
International Schools
Private Tutoring
Every type has its benefits, so knowing the right choice can help you find the best route to teaching in Japan.
Assistant Language Teacher (ALT)
One of the most common ways to become an English teacher in Japan is applying as an Assistant Language Teacher (ALT). This process puts you straight into the Japanese teaching system. Students can be as young as preschool age and as old as senior high school.
The entire process includes using "dispatch companies" to source teachers abroad. These services will then send instructors across the public school system across Japan.
The location assignments are random, depending on the region. Some will find English teacher jobs in Tokyo and other big cities.
Other assignments bring ALT teachers to far-off provinces, rather than cities. These include smaller Japanese towns, and remote islands.
One of the most famous ways how to become an ALT in Japan is through the Japan Exchange and Teaching (JET) Programme. The JET program works with language certification organizations like TEFL/TESOL and CELTA.
The JET program hires natives English speakers outside of Japan. It provides English teaching jobs in Japan with visa sponsorship.
Many of your tasks will include supporting Japanese English teachers within the classroom. In 2019, the program dispatched as many as 5761 ALT teachers from all over the world.
Interac is another good company to look into for ALT jobs.
There are also ALT jobs that provide direct hiring for potential teachers. Many of these companies only hire within Japan, but there are some exceptions so be sure to search for smaller companies too.
Eikaiwa Schools
If teaching in a classroom setting is not for you, working with an Eikaiwa is another pick. Eikaiwa kyōshitsu (英会話教室) translate as language conversation schools. They teach English lessons in a private class setting at any age.
Many Eikaiwa instructors are native language speakers from many "Western" countries. These include the United States, Canada, the UK, Australia, and New Zealand. Much of the English taught in these companies builds on what schools teach.
Many Eikaiwa pay by the number of hours taught, rather than a lump sum salary. Eikaiwa schools may have lower teaching and vacation hours in general.
Here are a few examples of Eikaiwa schools to look into:
International Schools
Another way to teach in Japan is in international schools, which are private schools in Japan aimed at providing an international education. Within international schools, native English teachers pair with Japanese teachers in classroom instruction. Instructors follow a curriculum and have the freedom to do their style.
International school teachers only handle one class for an entire year. While you may teach at every level, most options are in kindergarten. These opportunities are fantastic for those who are good with children in general.
Working in these schools offer good compensation options and benefits. The only hindrance is you have to be in Japan to get hired. Many ALT instructors move on to continue teaching in international schools.
Private Tutoring
Private tutoring is another good pick for those who need flexibility above all else. This includes people looking to work fewer hours or need more time due to other ventures. Like working in an Eikaiwa, you can offer private English lessons to all ages.
Private tutoring is only possible if you're already in Japan. You will likely get paid by the hour, with rates from anywhere between 2000 to 4000 yen per hour. Tutoring gives you total freedom to teach and where you want to operate.
It can be a great next step after moving to Japan as an ALT or Eikaiwa teacher.
ALT vs. Eikaiwa Jobs: A Quick Overview
Usually, an English teacher will start out as either an ALT or an Eikaiwa teacher.
So there's a choice new English teachers in Japan must make: Should you work as an ALT or an Eikaiwa instructor? Either ALT or Eikaiwa jobs are viable options, both they come with pros and cons.
Eikawa classes are fantastic for people looking to work later in the day. Classes in eikawas typically start early in the afternoon. Depending on the Eikaiwa school, you may also be expected to work on weekends.
This schedule means that you'll have more flexibility. So you'll have more freedom to pursue travel and other leisure activities on weekdays and during the day (when there are fewer crowds).
On the other hand, ALT jobs offer steady and consistent employment. They usually have normal Monday-Friday schedules. And some contracts can last for longer, sometimes 2-3 years.
You'll also be in a regular Japanese school, so you can immerse yourself in Japanese culture and human interaction. Usually your work day will end around 4:30 PM, with minimal weekend and holiday work.
Working as an ALT is the better pick for people who want more immersion in the culture and regular work hours. Those who focus on flexibility and hustle can take advantage of Eikaiwa jobs.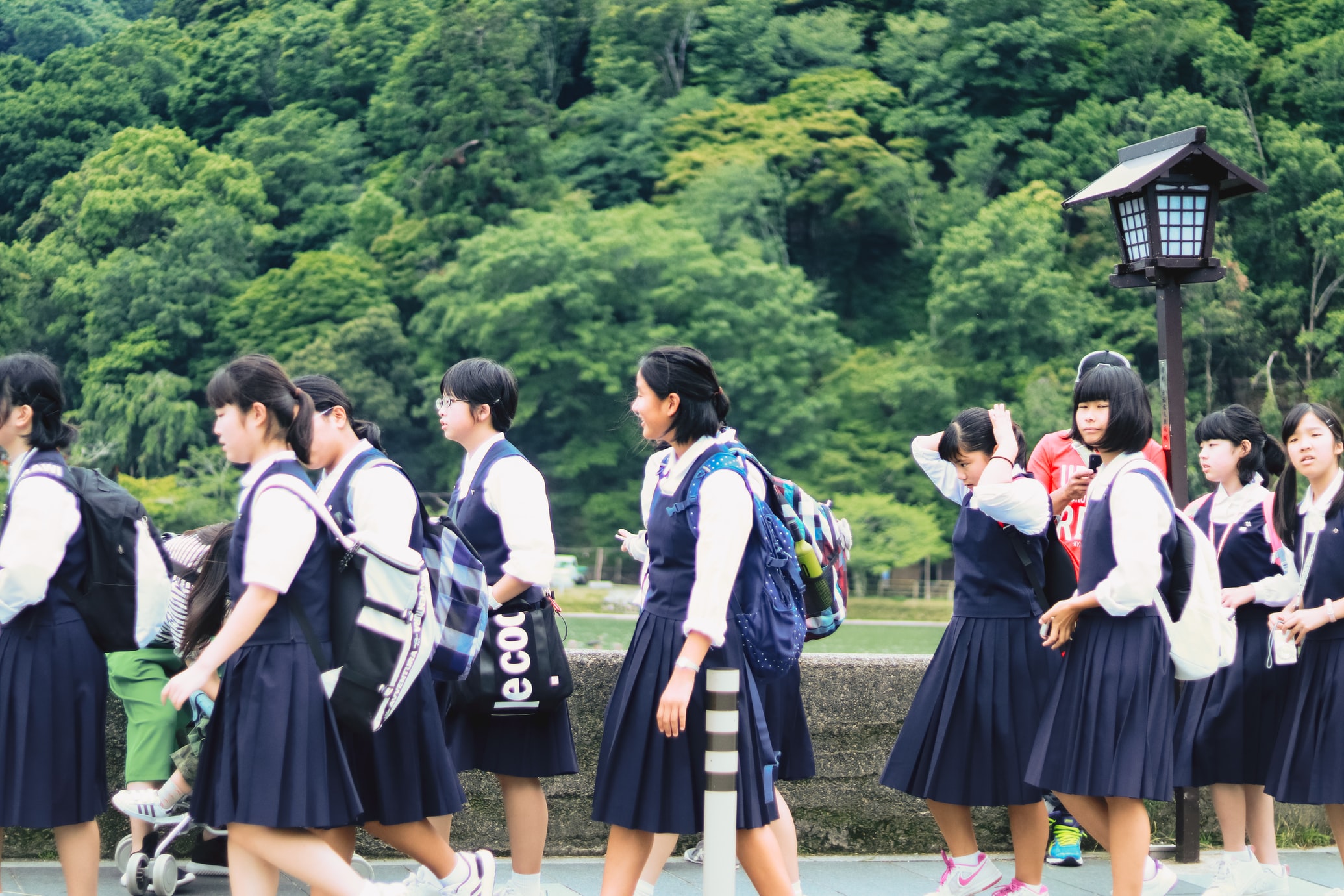 What are the Requirements for Teaching English in Japan?
Alright, so you've decided what path you'll take to become an English teacher in Japan. So, requirements do you need to fulfill to be eligible? In other words, what are the requirements for Teaching English in Japan?
The requirements may include the following:
Four-year Bachelor's Degree
TEFL Certification (in some cases)
Zero criminal record
Pass health checks and drug tests
Meet age requirements
Finances for startup costs
The most basic requirement you need to fill is a 4-year bachelor's degree. You don't have to be a linguistics major or have a degree in Education to teach. But you still need a Bachelor's Degree, or 10+ years of relevant work experience. This is mainly needed to get a visa to come to Japan.
Another possible requirement is a Teaching English as a Foreign Language (TEFL) certification. A TEFL certification proves that you are capable of English instruction in Japan. While not every institution asks for it, more companies are starting to (and top companies are more likely to ask), so it can be helpful.
Like any job abroad, you will also need a clean criminal background check. There will also be health exams and drug tests that would-be instructors need to pass.
Japan generally prefers native English teachers, though this may not be a hard requirement, and most English teachers tend to be in their 20s to 30s when they first come to Japan. Regardless, there's no age requirement and the mandatory retirement age in Japan is usually 60 or 65.
Those interested in working in Japan should have startup money for basic expenses like rent money and what's knonw as "key money". You'll also need money for expenses such as food. You won't get your first salary payment until the second month of work, so you need some money to survive the first month.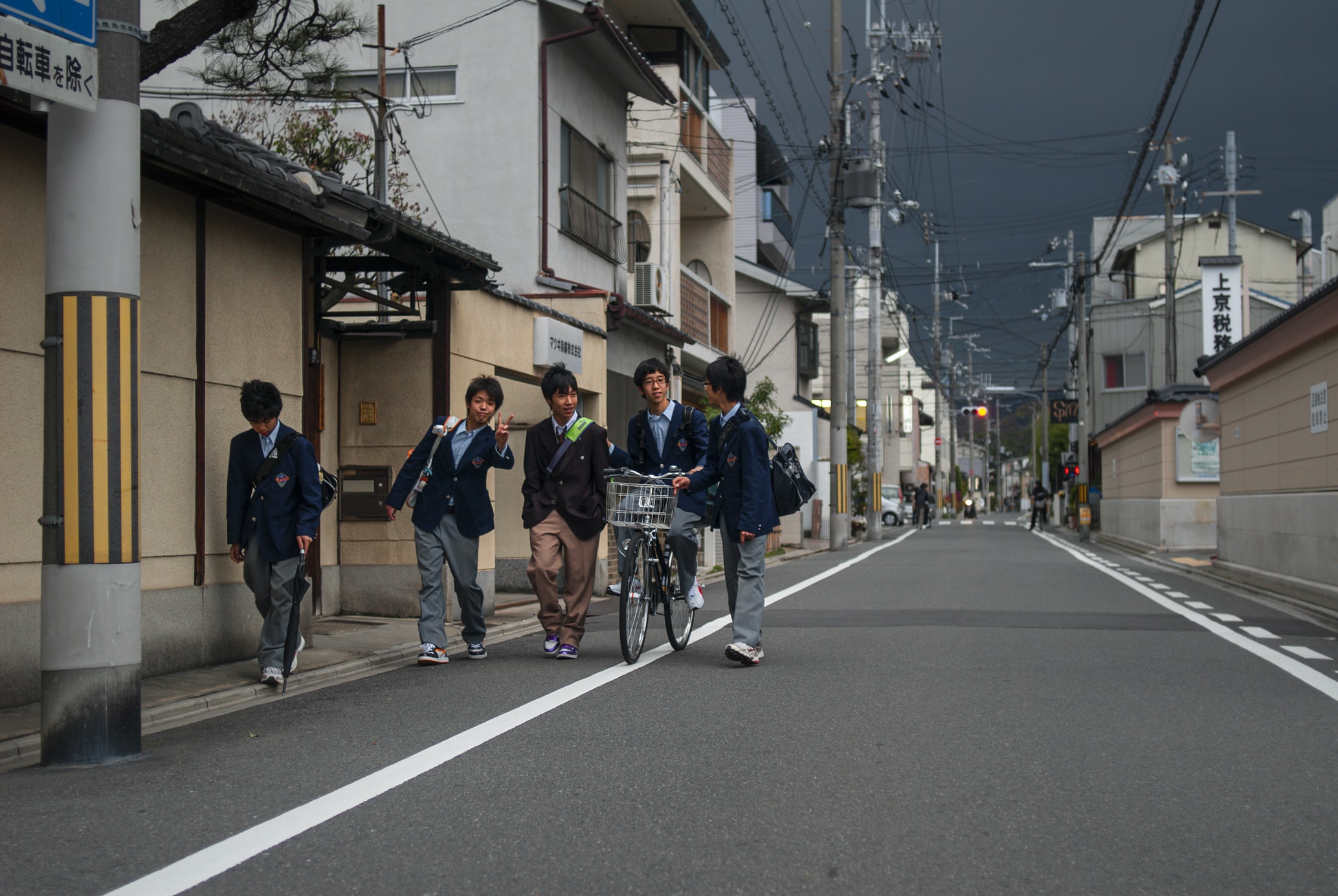 How Much Money Can You Make Teaching English In Japan?
Now, for the all-important question: what's the English teacher salary in Japan? Much of this is dependent on many things, but the approximate range should be uniform.
Teachers get between ¥226,000 to a high of ¥282,000 a month on average. This translates to roughly $2000 to $2500 a month as either an ALT teacher or an Eikaiwa instructor. These numbers depend on the location and type of teaching job you get.
Potential ALT teachers should expect around the range mentioned above. Class sizes will be between 30 to 40 students, with work starting at 8 AM to 4:30 PM across the country. There will be as much as 10 to 20 days off, plus school holidays throughout the year.
The JET programm offers a more solid ladder for potential ALT teachers. They offer a flat rate of ¥3.36 million for the first year of instruction. This goes up every year, with the same perks as either a direct-hire or a dispatch agency ALT teacher.
An Eikaiwa instructor can earn around ¥250,000 per month. You can expect to teach between 10 to 15 students for every class. You can also get more from Eikaiwa if you take on extra hours in an emergency.
Universities and international schools pay higher, especially if you have special qualifications. These positions pay anywhere between ¥250,000 to ¥600,000.
International schools also offer extra perks on the side. These benefits include housing allowances and relocation bonuses.
Private tutoring is also a fantastic side gig that should earn you some extra money. Many private tutors can make between ¥2000 to ¥7000 per hour. These can be too few and far between, too, depending on where you source your jobs.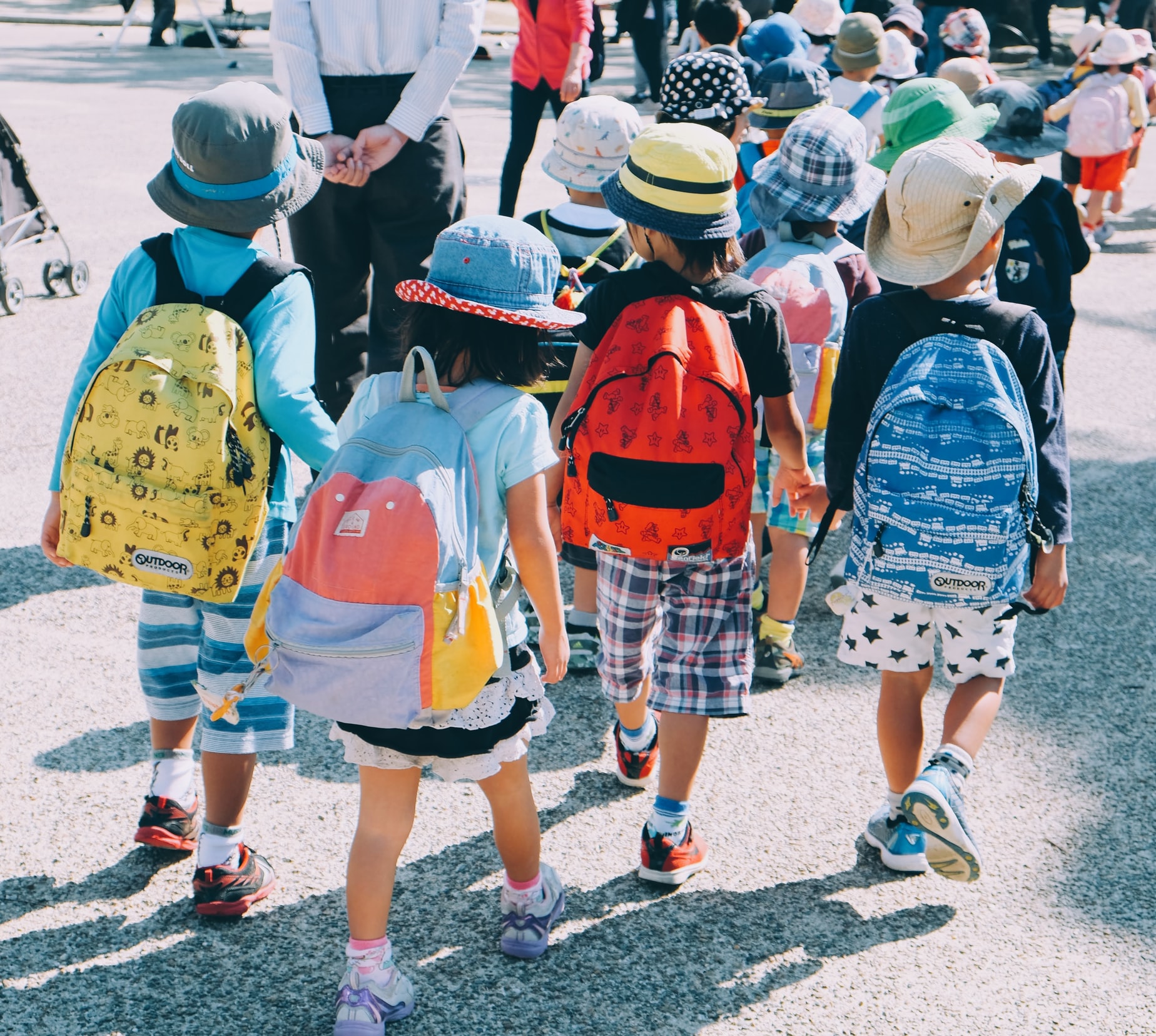 How To Apply As An English Teacher In Japan
Have you decided that you want to get a job teaching English in Japan? If your answer is yes and you fit many requirements, you need to get started with the application process.
The first step is to find a job opening. Many job postings are available on reputable Japanese job boards. Posts for ALT, Eikaiwa jobs, and private tutoring (for those in Japan) are available, so search Google to find the latest listings.
There are two recruitment periods for English teaching positions in Japan. Spring teaching positions in Japan start their recruitment by at least early November. You need to start applying as early as June if you live outside Japan.
Those applying for Fall teaching positions in Japan need to apply as early as May. For those outside Japan, it's best to start applications in January to give you the best chance.
Follow the routine registration procedures and add your personal and contact details. Most dispatch companies have scoring systems that consider your qualifications. You would also need to have important documents ready, including a copy of your diploma.
The application process will involve several stages, which include interviews and seminars. Once you complete the interviews, companies will ask for your pertinent documents. Some dispatch companies will hire themselves, together with the document delivery.
You will receive an official job offer and undergo a placement period. This may take around six months.
During this period, the dispatch company will process several documents for you. These include your Certificate of Eligibility and your visa.
The final part is your orientation and training. This part of the process happens upon touchdown in Japan.
The initial orientation will help you acclimate to the local culture. It should also prepare you for basic ways to navigate Japanese living.
What Is It Like Teaching English in Japan?
Now that we know the entire application process, is it easy being an English teacher in Japan? The answer is both yes and no, with several takeaways that you need to remember.
Choosing The Best Career Path
Whether you pick to become an ALT or Eikawa instructor will influence your stay. Both have their pros and cons regarding ALT vs. Eikaiwa jobs.
Becoming an ALT teacher in Japan will help immerse you in the culture and the people. A common mistake that would-be ALT teachers in Japan forget is the lack of summer work. Teachers have a mandatory 4 to 6 weeks of unpaid leave unless you're teaching summer classes.
During this time, some teachers can do small part-time jobs. These include working as temporary Eikaiwa instructors, summer camps, cram schools, and tutoring. Some recruiters still pay ALT their salary for this period, while others dock up to 40 percent.
While Eikaiwa jobs don't have such breaks, this can also be problematic. Those who want to take a break from teaching only have a few days to do it. At the same time, the transition from Eikaiwa to ALT jobs can take a while due to visa details.
Eikaiwa instructors get a Japan Specialist in Humanities Visa. ALTs receive instructor visas upon hiring. Those with instructor visas can't work in Eikaiwas full time and vice versa.
Cultural Immersion
When you're in Japan, it's essential to start immersing yourself in the culture. One common trouble for those teaching in Japanese companies is building their "clique." It's common for English-speaking teachers only to have English-speaking friends.
Some teachers don't even learn a little Japanese even after years of teaching in Japan. This can make you feel isolated and lonely. If you get an assignment in the countryside, it can be more jarring.
Try to connect with other local teachers, natives, and even neighbors. Learn the local customs and enjoy the festivities too. This will help you put down your roots and have a more pleasant time.
English Teacher Assignments
One detail that would-be English teachers in Japan should remember is their assigned location. Not everyone will go to the cities, with a higher demand for countryside positions. There are several ups and downs to this.
For starters, teaching in the Japanese countryside will net you the low end of the salary range. Even then, you will get more value for your money due to the low cost of countryside living. Some teachers even get assigned to remote islands with sparse access to the city.
Teaching in the countryside also offers a lighter load due to the lower class count. Remote teaching assignments will give you limited access to nightlife. Regardless, this is the perfect opportunity for those looking to connect with nature.
Conclusion
Teaching English in Japan can be a fantastic opportunity to travel and enjoy the country. Whether you choose to become an ALT teacher or an Eikaiwa instructor, make sure you know what you're getting into.
Becoming an English teacher in Japan can offer competitive pay, pretty good vacation hours, and opportunities to travel. It can be a great option for those looking to enjoy a life abroad, immersing in a new culture.
A job teaching English in Japan might just be your change to start a new life abroad.
Latest Tech Jobs 🇯🇵
Explore the top developer jobs in Japan for foreigners
Search all jobs ➜
Get Job Alerts
Sign up for our newsletter to get hand-picked tech jobs in Japan – straight to your inbox.