Popular Fukuoka Tech Meetups and Communities
Whether you're a tech professional or simply an enthusiast, joining a tech community or going to meetups is one of the best ways you can improve and educate yourself and stay in the know.
Luckily, if you're looking for a strong tech community, Fukuoka is a great place to be.
Aptly called "Japan's startup city," Fukuoka is a metropolis bustling with innovation and technology. The city even has programs for developing and supporting startups, and people from all around the world come to Fukuoka to start their businesses. 
As one would expect, the city also has plenty of helpful meetup groups and supportive communities that are built around startups, IT, and tech in general for this very reason.
In today's post, I'll talk about why Fukuoka is a tech hub and introduce some of the most popular tech meetups and communities in Fukuoka.
Fukuoka: A True Tech Hub
I don't know if you heard but Fukuoka is the place to be if you're in the tech world.
Fukuoka is a city of innovation, and this isn't by coincidence. Thanks to the city's local government's efforts, Fukuoka has been thriving as a tech hub for the past decade, and some of the country's best tech companies — some of which I'll mention below — are either located in or have opened an office in Fukuoka.
In addition, Fukuoka also recently became Japan's blockchain hub as well. Once again, the initiatives by the local government, more specifically the mayor of the city Soichiro Takashima, have allowed the city to become a Web3 hub as part of a deal with Japan's #1 blockchain network Astar Blockchain. 
According to this deal, Astar Blockchain will make frequent visits to Fukuoka to provide blockchain education, as well as explore new blockchain-related opportunities in the city.  
Last but definitely not least, the city has a large number of smart city initiatives that promote the use of IoT (Internet of Things) and artificial intelligence. In fact, a large area that used to be a university campus has been turned into a pilot zone for Fukuoka's smart city prototype.
Of course, a few short paragraphs won't do the city of Fukuoka justice, but I talked about all of this extensively in my post on living in Fukuoka.
Fukuoka: A Thriving Startup Ecosystem
As I mentioned, Fukuoka is called Japan's "startup city," and this is all thanks to the city's highly ambitious and dedicated mayor.
Mayor Takashima has been promoting Fukuoka as a city of innovation and rallying for regulations to make the city a desirable place to start a business since 2011. He also started one of the communities I'll mention in this post as part of his plan, which is called Fukuoka Growth Next. 
These initiatives and programs by Mayor Takashima are actually part of a bigger plan called  Startup City Fukuoka. Under this plan, the city of Fukuoka supports entrepreneurs to bring their ideas to life in the form of mentoring and providing affordable office spaces.
What's more, there's also a startup package entrepreneurs can benefit from, which includes financial assistance and funding opportunities, as well as consultation from professionals and even a special startup visa for foreign entrepreneurs.
The city of Fukuoka also has partnerships with communities from all over the world. This helps foreign entrepreneurs coming to Fukuoka to start their businesses easily, and they also receive various benefits like securing office spaces, getting industry connections and contacts, and finding local talent.
Overall, Fukuoka is a great place for startups not just because of the initiatives taken by the local government but also because of its central location, which allows easy access to other countries in East Asia.
If you want to learn more about Japan's overall startup scene, you can check out my post on startups in Japan, where I talk about all of this and more in great detail.
Popular Fukuoka Tech Communities 
With this brief introduction to Fukuoka and its thriving startup and tech scene, let's now take a look at some of the best tech communities you can join in the city. 
Startup Cafe
Startup Cafe is a place for all things startup, and it serves as a hub for local and foreign entrepreneurs who want to start their own businesses, need advice regarding starting a business, or simply look for like-minded collaborative partners.
Startup Cafe is supported by the local government, as it's backed by the Startup City Fukuoka initiative. Essentially, it serves as a community and a coworking space where events are held from time to time. In addition, you can also get a consultation from on-location specialists, which is free of charge.
You'll also find a human resources matching service, as well as employment and labor support, at Startup Cafe. Basically, you'll find everything you need to get a startup up and running.
The cafe is located inside the startup support center Fukuoka Growth Next and is open to entrepreneurs of all ages and backgrounds. There are no entry requirements, as it's a space that's open to all individuals for free.
The primary language in Startup Cafe is Japanese, but there are some occasional events held in English. You can follow the events on the Startup Cafe Facebook page.
GLOBAL STARTUP CENTER
GLOBAL STARTUP CENTER is a community within Startup Cafe that's specifically aimed at assisting international entrepreneurs, and the main language of the community is English.
The folks at GLOBAL STARTUP CENTER provide support for foreign entrepreneurs who want to start a business in Fukuoka by providing them with assistance and consultancy. The community also provides a startup visa service, as they help individuals with the hurdles of obtaining a startup visa as well.
The environment at GLOBAL STARTUP CENTER is an international one. You'll find that the community is very diverse and offers plenty of opportunities to form international connections. 
Last but not least, one of the greatest benefits of being a part of GLOBAL STARTUP CENTER is the ability to work with various other startup support programs from all over the world. 
Fukuoka City has signed a Memorandum of Understanding with 11 countries around the world, including Finland, France, Russia, and Spain, among others. Thanks to this Memorandum, members can take part in a number of startup programs offered by cities such as Helsinki, Bordeaux, Saint Petersburg, and Barcelona and expand their business ideas without the restrictions of country borders.
Just like Startup Cafe, you can use the consultation service, which is available in English and Chinese free of charge. All you have to do is make a reservation by email.
Startup City Fukuoka
As I mentioned, Startup City Fukuoka is a local government initiative that aims to grow Fukuoka's startup ecosystem. Essentially, it's the backbone of the government's plan to make Fukuoka the startup city not only in Japan but all of Asia. 
Startup City Fukuoka also offers a great entrepreneur community, as you can find assistance on any matter you may come across when starting a business. All of the services and support offered by Startup City Fukuoka are provided under the Startup Package, which includes startup visa support, financial assistance, tax reductions, and financial aid for renting space. 
What's more, you can also receive business support in the form of business consultations provided by individuals who are professionals in their field. As the primary language of Startup City Fukuoka is English, this means that this support is offered in English in addition to Japanese.
Startup City Fukuoka also holds several local and international events tailored for entrepreneurs. If you don't want to miss out on any events, I recommend following the Startup City Fukuoka Facebook page.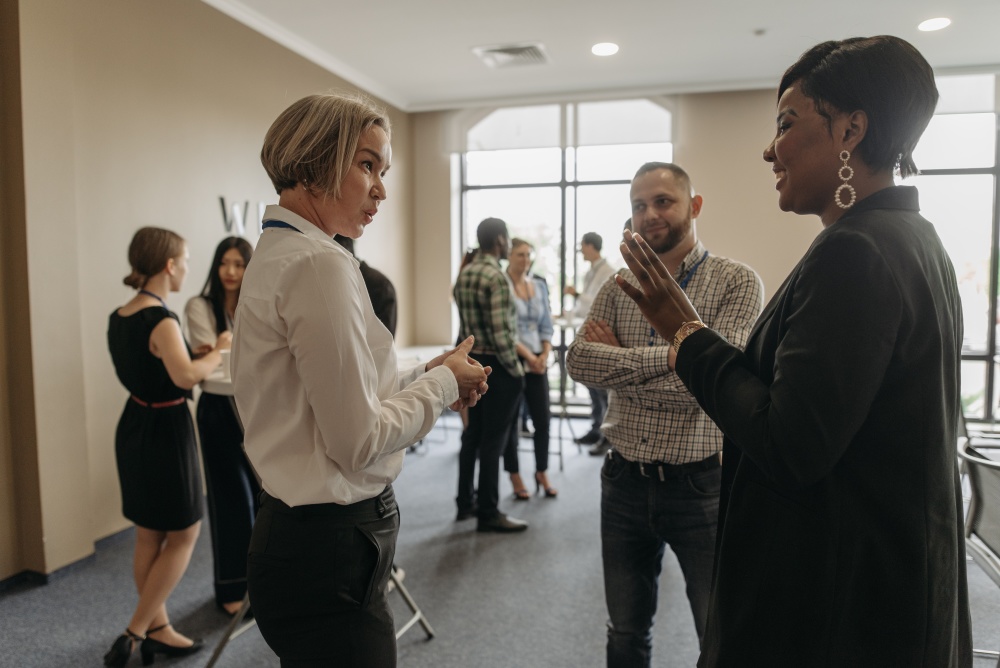 Fukuoka Growth Next
Fukuoka Growth Next (FGN) is another initiative that Startup City Fukuoka backs, and it's a partnership between the government and the private sector. 
FGN has a board of advisors that work at some of the most successful companies in their respective industries, and they also have various growth programs for entrepreneurs. For instance, their Jump Start Program helps entrepreneurs jump-start their businesses and help them convert their ideas into profitable companies.
Not only can you get business consultancy at FGN, but you'll also have your own space to start a business. The community offers various types of office spaces that can suit an individual or a team at reasonable prices.
Fukuoka Growth Next also holds various events and meetups frequently throughout the year, which are mostly in Japanese, but they do hold events in English as well every so often. I recommend following their Twitter page and checking the FGN events page to not miss out on any events.
Engineer Cafe
The primary language spoken at Engineer Cafe is Japanese, but they do host sporadic events in English as well.
The best way to describe Engineer Cafe is as a coworking space rather than a community. It's essentially a hackerspace created for software engineers, and like FGN, it's the fruit of a collaboration between the local government and the private sector. This means that Engineer Cafe is backed by the government's Startup City Fukuoka initiative as well.
While it's essentially a coworking space, Engineer Cafe has a strong sense of community. You'll have the opportunity to meet like-minded individuals or professionals you can collaborate with. In fact, the cafe was created as part of the Engineer Friendly City Fukuoka initiative to create a space for engineers to come together.
Even though the space is specifically tailored for engineers, there are a wide variety of events happening at Engineer Cafe related to the development of software engineers, as well as events for students and children. To not miss out on Engineer Cafe's events, you can check their Facebook page, as well as their events page.
福岡県Ruby・コンテンツビジネス振興会議
The primary language of this community is Japanese, but they occasionally hold English events as well.
福岡県Ruby・コンテンツビジネス振興会議 (Fukuoka Ruby and Software Industry Promotion Committee), is a community that's centered around individuals that use the Ruby programming language. 
The community is the result of a collaboration between the government, the private sector, and academia. The chairman of the committee is Yukihiro Matsumoto, who is best known as the chief designer of the Ruby programming language.
The committee was created to promote the creation of new businesses and the expansion of existing businesses into new markets to foster a Ruby-based content industry, and they regularly hold events for this purpose monthly. You can check their Facebook page to make sure you don't miss any events.
In addition to events, the community also holds programming contests from time to time, as well as workshops on specific topics such as blockchain technology. You can easily become a part of the Fukuoka Ruby and Software Industry Promotion Committee for free by filling out a form on their website.
Engineer Friendly City Fukuoka
The primary language at Engineer Friendly City (EFC) Fukuoka is Japanese.
As I mentioned, Engineer Friendly City Fukuoka is an initiative that aims to make Fukuoka a welcoming city for engineers of all kinds. It's also another community in this list that's backed by the Japanese government's Fukuoka Startup City initiative.
EFC Fukuoka is an inclusive community that welcomes everyone. In fact, under the community tab on their website, you'll find countless smaller groups with more specific interests, genders, and backgrounds as well.
The community even has a dedicated award program to promote the growth of the city of Fukuoka, and the engineering community the innovative city houses, which is aptly called the "Engineer Friendly City Fukuoka Award." Awards are not only given to companies but also to communities for their innovative work.
Although there aren't regular meetings other than the events held at EFC Fukuoka, you can check out the many communities they feature that have their own regular meetups and events.
You can head over to the events calendar on their website to avoid missing out on any events.
Startup Grind
Startup Grind holds occasional events in English, but the primary language is Japanese.
Startup Grind is an international community that aims to bring entrepreneurs from all over the world together and inspire innovation and growth. The community is active in 600 cities around the world, and Fukuoka is one of them.
Not only does Startup Grind bring entrepreneurs together, but they also have many partner brands around the world that help startups. The community also supports entrepreneurs by providing investor programs and educational content, as well as holding global meetups to bring countries together. 
You can apply to become a member as a student or as a startup on the Startup Grind website and get access to annual conferences, a private member community platform, and startup discounts that are exclusive to members from partner brands.
The community hosts events all year round. Some of them are in-person, but most of them are online. You can check the events tab on the community's website or follow their Facebook page for more information.
Popular Fukuoka Tech Meetups
You might have realized this by now, but Fukuoka is one of the best cities you can live in Japan. Especially as a foreigner, you'll find that the diverse and inclusive vibe of the city welcomes you from the get-go, and its compact layout ensures that you can get anywhere, anytime, hassle-free.
However, the city is especially great for anyone who's in — or interested in — the tech world. In addition to the tech communities I mentioned above, there are also a large number of meetups happening in Fukuoka all year round, and I'd like to introduce some of the most prominent ones.
Startup Fukuoka
The primary language spoken at Startup Fukuoka is English, which means that the meetups are open to the international community and have a diverse environment.
Startup Fukuoka is a large and diverse meetup group that aims to bring together entrepreneurs and startup enthusiasts from all backgrounds together. The community is very active, and they have regular weekly meetings every Tuesday.
Currently, Startup Fukuoka has around 590 members, with new ones joining frequently. The meetings are usually as fun as they're informative, and you also get to socialize and make new, like-minded friends as well. 
Each meeting usually starts and ends with a casual conversation session, which allows members to socialize and get to know one another. A large part of each meeting is usually focused on current events and happenings in the startup/business world, and members are allowed to bring in their own topics and problems to start a discussion.
You can follow Startup Fukuoka's events on their Meetup page I shared above, which are usually held at a cozy bar and burger joint called Off-Broadway.
LINE Developer Meetup
The primary language at LINE Developer Meetup events is mainly Japanese, but there are some English meetups held occasionally as well.
LINE Developer Meetup aims to bring together developers that like to stay current and sharp. The meetups are held very frequently — there's an event almost every two weeks or so or even every week during some months. 
LINE Fukuoka is one of the biggest tech companies in Fukuoka, so it's really no surprise that they host one of the biggest tech meetups in the city. They hold physical sessions at the LINE offices in Fukuoka in addition to various other locations and online events, which are accessible no matter where you are.
There are currently over 12,000 members, and the fact that the events are highly accessible might just be one of the reasons why the meetup group is so popular.
During the meetings, developers from LINE usually take the stage and discuss the technologies they use. However, attendees are welcome to bring their own discussion topics or talk about the technologies they use in their own companies.
Lastly, the meetups also provide the attendees with the opportunity to network, as they hold a reception after each meeting, so make sure you stick around if you want to meet like-minded people.
Fukukoka.rb
The primary language spoken at Fukuoka.rb meetups is Japanese, but the group also holds occasional events in English.
Fukuoka.rb is a community that was originally built around the popular programming language Ruby and the developers that use it. However, there's much more to the group. While members talk about Ruby-related projects at the meetings, members are allowed to bring in topics that aren't related to Ruby as well.
Fukuoka.rb holds regular weekly meetings, which are usually on Wednesday evenings. However, they also hold additional meetups and conferences from time to time that are centered around other topics as well. Meetups are usually held online, and they exclusively state that participation is welcome regardless of your location.
The group also openly encourages everyone to speak and ask questions during the meetings, even if you're a first-timer or a programming hobbyist. Due to its welcoming nature, it's a great community for people who tend to be shy.
Fukuoka.rb currently has over 900 members and counting. You can check out the group's upcoming events on their Doorkeeper page, as well as the Connpass page I shared above.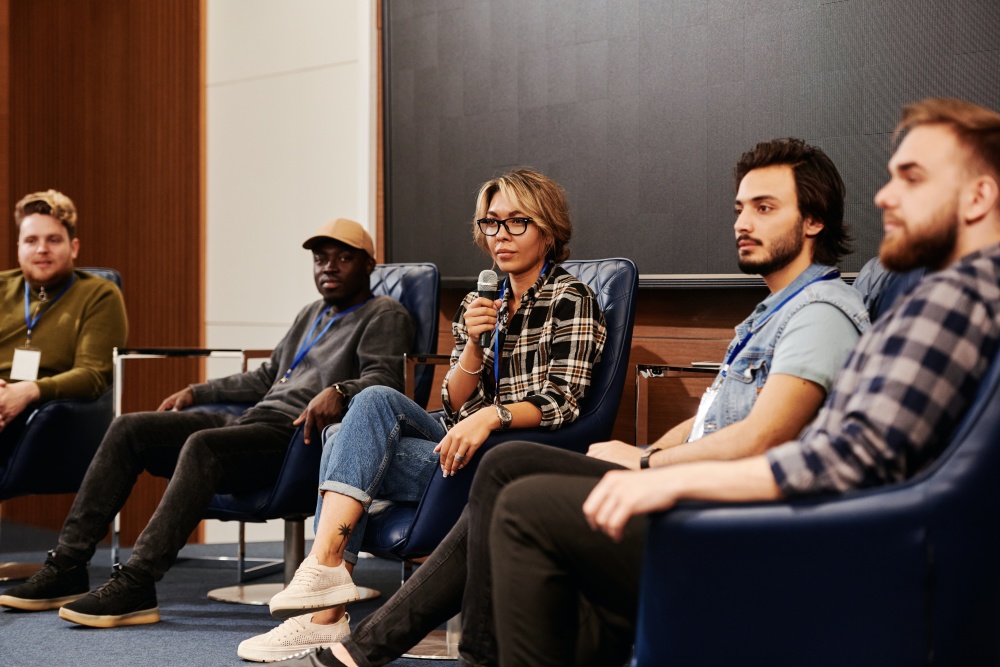 Startup Weekend Fukuoka
Startup Weekend Fukuoka is part of a larger, nationwide meetup group that's centered around entrepreneurship called Startup Weekend Japan.
In reality, Startup Weekend is a 54-hour experience spread out over a three-day schedule. It aims to equip individuals with the skills and methodologies needed to bring an idea to life.
The meetups usually begin on Friday night when participants pitch their ideas. After that, developers, designers, and various business people team up together to come up with a realistic business model. 
Participants then have the opportunity to receive feedback and coaching from professionals and entrepreneurs on their business models on Saturday night. Finally, on Sunday evening, participants present their business models, which will be analyzed by judges in terms of UX design, customer validation, and so on. The whole experience is held completely in English.
Because it allows for such a hands-on approach, Startup Weekend Fukuoka is an invaluable meetup program all entrepreneurs can benefit from. However, the only downside is that events only happen a few times a year due to the heavy schedule. So, if you don't want to miss out, make sure to check their Doorkeeper page.
Fukuoka IT Event Calendar
Fukuoka IT Event Calendar isn't really a meetup group — it's actually a very handy event calendar that shows all of the events happening in Fukuoka that might appeal to IT and tech people, and that's exactly why I included it in this list.
On the calendar, you'll find various educational meetups, programs, and seminars related to startups, IT, and tech. However, it's important to note that the majority of these programs are in Japanese. 
Still, it's always a good idea to check the event descriptions because some events also accommodate English speakers or are held completely in English.
福岡IT関連勉強会 (Fukuoka IT-Related Study Groups)
The primary language of communication in this group is Japanese.
福岡IT関連勉強会, or Fukuoka IT-Related Study Groups, is a Facebook group that was created as a medium where participants can post about IT-related meetups, seminars, and conferences to let others know. 
It might be called a "study group," but that's mostly because the group doesn't allow participants to post about for-profit seminars and events and only focuses on events that are by the community, for the community.
In this Facebook group, you'll find over 5,600 people from various backgrounds posting about IT-related events they're attending or organizing themselves. You'll also find posts regarding workshops that are happening in or in the vicinity of Fukuoka.
This Facebook group is a great source to stay in the know in terms of what's happening in Fukuoka's tech scene. Besides, you probably won't hear about all the small workshops that focus on niche subjects anywhere else, so make sure to give the group a follow.
福岡スタートアップ情報 (Fukuoka Startup Information)
The main language spoken in this group is Japanese.
福岡スタートアップ情報, which translates to Fukuoka Startup Information, is another Facebook group that's great for entrepreneurs and everyone else who is interested in startups. The group currently has over 3,200 members that are IT professionals living in the Fukuoka area.
The aim of the group is to promote Fukuoka as a startup city, so you'll find posts on startup-related events, information regarding starting a business, and anything that's related to tech and startups in general.
What's great about following Fukuoka Startup Information is that you'll come across valuable information and news regarding the tech and startup scene not just in the Fukuoka Prefecture but all of Japan. In addition, you can also find posts about startup-related events, seminars, workshops, and conferences in the group. 
Once again, as posting for sales purposes is prohibited in the group, you'll only find genuine posts that are helpful and not just ads disguised as posts trying to sell you expensive seminars, which is crucial for groups like this.
Top Tech Companies in Fukuoka
Now that I've introduced some of the best tech meetups and communities in Fukuoka, I'd like to introduce a few notable tech companies in Fukuoka as well before I go.
As expected, because it's the startup city of Japan, Fukuoka houses some of the most successful and well-established tech companies and up-and-coming startups in the country as well. Since the city is bustling with great job opportunities, I thought I'd introduce some of the best companies you can work at in Fukuoka. 
If you want to work in an environment where technology and innovation have plenty of room to thrive, check out these companies below.
LINE Fukuoka
LINE Fukuoka is part of the LINE GROUP, which is mostly known for its communication app LINE, worldwide. However, the company is active in other areas as well. For instance, they have products such as a news source and an online payment system called "LINE Pay," which is quite popular in Japan.
The primary language spoken at LINE Fukuoka is Japanese, and the company does prefer employees to speak at least conversational level Japanese. However, this isn't a requirement but rather something that's nice to have. The company provides simultaneous translation for all meetings, and most employees speak English well.
The company also offers language courses to foreign employees, provides visa support, and even offers relocation support to candidates applying from outside Fukuoka or Japan.
Money Forward
Money Forward is a FinTech company that provides financial services to individuals and businesses. Since its establishment in 2012, the company has been providing top-notch personal finance management and B2B SaaS products for businesses.
Money Forward doesn't require Japanese at all, as they have a fully English work environment for the dev teams. The rest of the company is also switching to a fully bilingual system, which is expected to create an even more welcoming environment for foreign employees.
The company has a full flex-time system, which means that employees get to work whenever they want without any restrictions. Money Forward also currently has a remote work system that allows employees to work from home four days a week, and the company intends to keep this policy even after pandemic measures are fully lifted.
Money Forward offers a diverse and international work environment, and they have employees from 10 different countries.
Cybozu
Cybozu is a company that wants to improve the workflow of all businesses, as well as institutions, by creating products that allow teamwork to be more efficient. The company has four key products that are all centered around teamwork, which are Cybozu Office, Mailwise, Garoon, and Kintone.
Even though the primary language of Cybozu is Japanese, the company doesn't require Japanese knowledge for dev team positions as the dev teams operate in English. Cybozu also accepts overseas applications and offers visa support as well.
The company has a permanent remote-first policy that allows employees to work fully remotely. They also provide a remote work allowance and offer PTO benefits that are above average by Japan's standards. The time schedule at Cybozu is flex time, but they have designated core hours.
Mercari
Mercari owns the largest C2C marketplace app in Japan, which allows users to buy and sell used items easily and efficiently. The company was founded in 2013 as a startup and is Japan's first-ever unicorn company.
Mercari, unfortunately, doesn't have an English-speaking team in Fukuoka, which means that Japanese is required. However, the company does hire candidates from overseas and even sponsors visas for candidates that have a good command of Japanese.
The company's Your Choice policy allows employees to work fully remotely as long as they live in Japan. They also provide above-average PTO days and childcare support, as well as an employee stock ownership plan.
Mercari also works on a flex-time system, but they have designated core work hours between 12:00 PM and 4:00 PM.
Sansan
Sansan is a company that provides contact management solutions with business card-based services. The company mainly has two products: Sansan, a contact management product tailored for businesses, and Eight, a product that provides professional networking solutions for individuals.
The primary language spoken at Sansan is Japanese, which means that they require Japanese from candidates. However, the company provides visa support to candidates from overseas who do speak Japanese, in addition to relocation support.
Sansan allows employees to work remotely up to four days a week from within Japan. They also provide a "charge leave" that allows employees to take three extra days off to recharge during the summer. 
The company works on a flex-time system with designated core hours.
While these are some of the best international companies in Fukuoka I can think of at the moment, I'm sure there are other great companies out there that I'm missing. If you know any other international IT companies in Fukuoka, let me know on Twitter!
Conclusion: Why Joining a Tech Community in Fukuoka is Worth It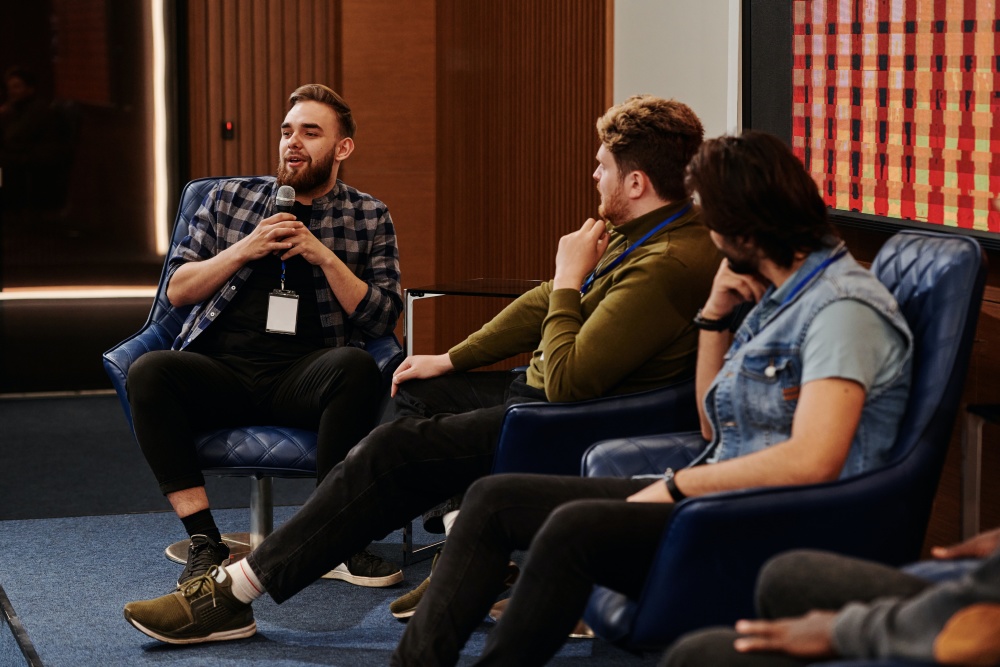 There's no doubt that Fukuoka will be up there on any list that features the best cities in Japan that you can settle in, and one of the many reasons why, especially for "the IT crowd," is the presence of vibrant tech communities.
Anyone who knows a thing or two about tech will tell you that when it comes to having an innovative environment, Fukuoka is simply unmatched. 
The city has a culture of innovation that attracts entrepreneurs and tech professionals from all over the world, and because of this, you'll never run out of communities you can join and meet like-minded individuals, potentially taking your skills to the next level.
By joining the communities I mentioned above and attending meetups, you can learn things from your colleagues or from people of different backgrounds you would have never thought of. Attending meetups or having a group of people to interact with regularly will also ensure that you'll stay current and up-to-date. 
All in all, I think that Fukuoka is having a moment with its tech scene right now. There's so much going on at any given moment that staying home makes you feel like you're missing out on something. 
Be it a collaborative partner that you dream of or a piece of information that can turn the idea in your head into a reality, I recommend putting yourself out there and looking for it by joining some of the groups I mentioned. 
I guarantee that you'll be better off.
What are some of your favorite tech communities in Fukuoka? Let me know on Twitter!
Latest Tech Jobs 🇯🇵
Explore the top developer jobs in Japan for foreigners
Search all jobs ➜
Get Job Alerts
Sign up for our newsletter to get hand-picked tech jobs in Japan – straight to your inbox.