Updated February 16, 2023
Banking in Japan: Complete Guide for 2023
When you first move to Japan, one of the first things you need to do is open a bank account. It's one of the first steps toward becoming a resident.
After all, you'll need a bank account to rent an apartment, buy furniture, and get a cellular contract. You even need it to receive your paycheck, which will be deposited into your bank account each month.
Therefore, learning the basics of banking as soon as possible can save you the headache, but with an abundance of options to discover and new terms to learn, this may seem daunting at first sight.
No need to worry, though. Luckily, banking in Japan isn't that different from most other countries in the world, and familiarizing yourself with the few existing nuances shouldn't be hard at all.
In this guide, I'll talk about banking in Japan, how it works, and what you need to learn first and foremost. Then, I'll give you a rundown on the best Japanese banks and which ones are the best for foreigners specifically.
Now, let's get down to business.
Bank Accounts in Japan: What You Need To Know
Banking isn't really that different in Japan than in the rest of the world. However, you need to be aware of a few things that may or may not be the same in your country of origin, so let's start with the types of banks that exist in Japan.
Japanese Bank Types: Megabanks, Regional Banks, and More
Mainly, we can sort the banks in Japan into three categories. 
First, there are megabanks, which are also known as "city banks." These are nationwide banks that are traditionally structured like any other typical bank in the world. 
These banks have ATMs all over the big cities like Tokyo and Kyoto, hence the name "city banks," but it's usually a struggle to find an ATM of a megabank in rural areas. Sumitomo Mitsui and Mitsubishi UFJ are great examples of megabanks that can be found in pretty much all big cities in Japan.
Then, there are regional banks. As opposed to city banks, these banks operate only in certain regions, and banks like Hokkaido Bank and Kyoto Bank are good examples of this. 
The biggest advantage of using a regional bank is the ability to find branches and ATMs easily, as there are usually plenty within the bank's region of operation. Also, a regional bank can be a great choice if you're not living in a big city. Do keep in mind, though, that you'll have trouble finding ATMs and branches when you travel to other regions of Japan.
In addition to these banks, you can also find some non-traditional banks in Japan. These banks have been gaining popularity in recent years, and some of them can be great alternatives for foreigners. 
For instance, online banks like Rakuten Bank and Seven Bank operate completely digitally without any physical branches. There's also NEOBANK (Sumitomo SBI Net Bank).  And banks like Lawson Bank are also in this category since they're basically department store banks. Opening an account at one of these banks can even have some perks, like gaining store credit.
Now that we're clear on the existing bank types in Japan, let's go into more detail.
Using ATMs: Withdrawing Money, Using Other Banks' ATMs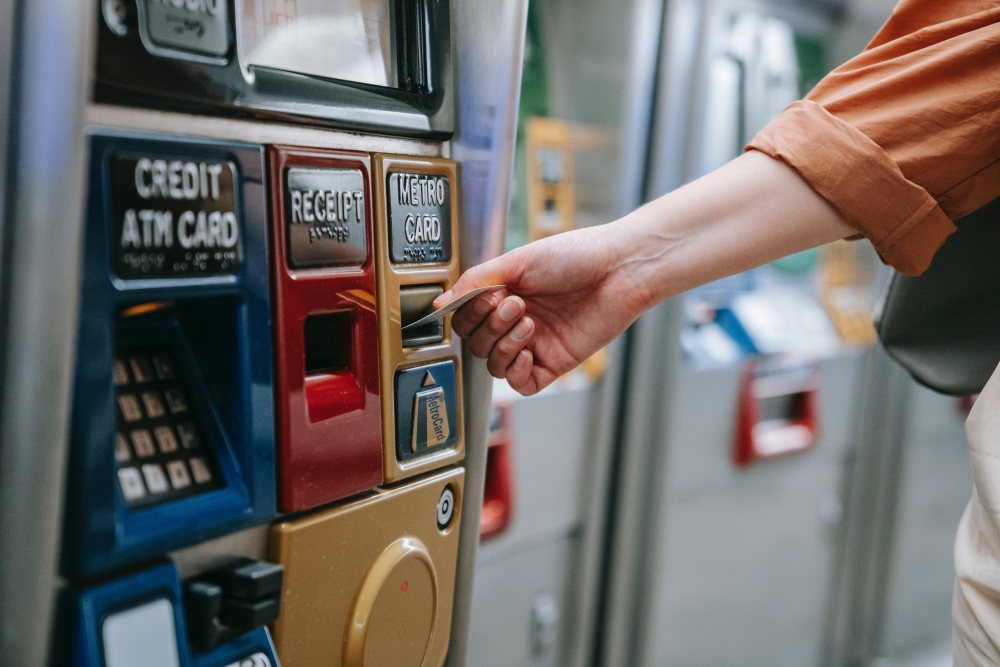 Unless you enjoy going to a branch and waiting in line, apart from online banking, ATMs will be your main way to interact with your bank account in Japan, which isn't much different than anywhere else. 
However, there's one difference that you need to learn as soon as possible if you like planning your budget to a tee, and that is the working hours of your bank.
In Japan, most banks only let you withdraw money free of charge during the usual work hours of the bank. This means that if you don't plan accordingly, you might end up having to pay a fee just to access your money.
For net banks, usually you'll get a certain number of free withdrawals per month (often depending on your status, such as "platinum" membership).  And some will let you specify another bank account at a traditional bank to transfer your salary and other essentials for free.  So fees shouldn't be too big of an issue.
Also, some ATMs can be straight-up closed for a few hours every night. If the only ATM in your area is closed in the middle of the night, and you have an emergency that requires cash, this might put you in a pinch.
Lastly, another thing you need to know about the ATMs in Japan is that if you withdraw money from another bank's ATM, you might have to pay a fee. 
This isn't always the case, as some banks are affiliated with other banks, and the fee is usually only a small amount. However, it can still be annoying if you're not aware.
Transferring Money
Bank transfers are called "furikomi" in Japan, and these can be easily made on your phone through an app, at an ATM, or at a designated machine at your local branch.
Normally, for regular payments like rent and bills, you have the option to automate your transfers so that you don't have to deal with them regularly. However, you still might need to transfer money for other purposes.
For domestic transfers, the process is very simple, and you can do it pretty much instantly. However, you need to make the transfer within the business hours of your bank, or the transfer will be processed the next day when the bank is operational again. 
Although some banks allow you to transfer money free of charge, most banks will have a fee. The transfer fee, which is paid by the sender, can range from 100 to 600 JPY.
Transferring money overseas, however, isn't as cheap. 
If you want to send money overseas, you're better off using an alternative like Wise or Revolut. Overseas transfer through your regular Japanese bank can be very costly, and it can take a long time as well, so it's best to avoid it if you can.
Alternatively, if your bank is not a regional bank or a megabank, and you're using one of the online ones like Seven, you might be able to transfer money overseas more easily and quickly. It may not be as cheap as the other options, but it'll work faster than traditional banks.
Taking a Loan
While opening a bank account and even getting a credit card can be relatively easy in Japan for a foreigner, the same cannot be said about taking a loan.
Usually, most banks require you to be a Japanese citizen or a permanent resident in Japan in order to apply for a loan. In some cases, being married to a Japanese citizen can also be sufficient, but it depends on the bank and the merits of your application.
Just like in any other country, banks consider your level of income and whether you are a seishain (a full-time employee) when they process your application. Additionally, they might require you to have registered property in your name or a guarantor who can back you up financially.
While it's generally hard to get a loan as a foreigner in Japan, this may not be the case if you're applying for a loan to start a business. I have a detailed guide on starting a business in Japan, and it may come in handy at many points throughout your journey, so I recommend you check it out.
How to Open a Bank Account in Japan
The first requirement for opening a bank account in Japan is to be a Japanese resident or a citizen. As long as you have a residence card, you'll be able to open an account in no time.
Even though this may change from bank to bank, generally speaking, you only need your residence card, your passport, and an employment contract or a student certificate to open your account. 
Additionally, some banks may require your personal seal (inkan), but that's a pretty basic requirement, as you'll need an inkan for almost all government procedures anyway. As long as you have everything ready at the bank branch, you only need to fill out an application form to open your bank account.
Credit Cards: How They Work in Japan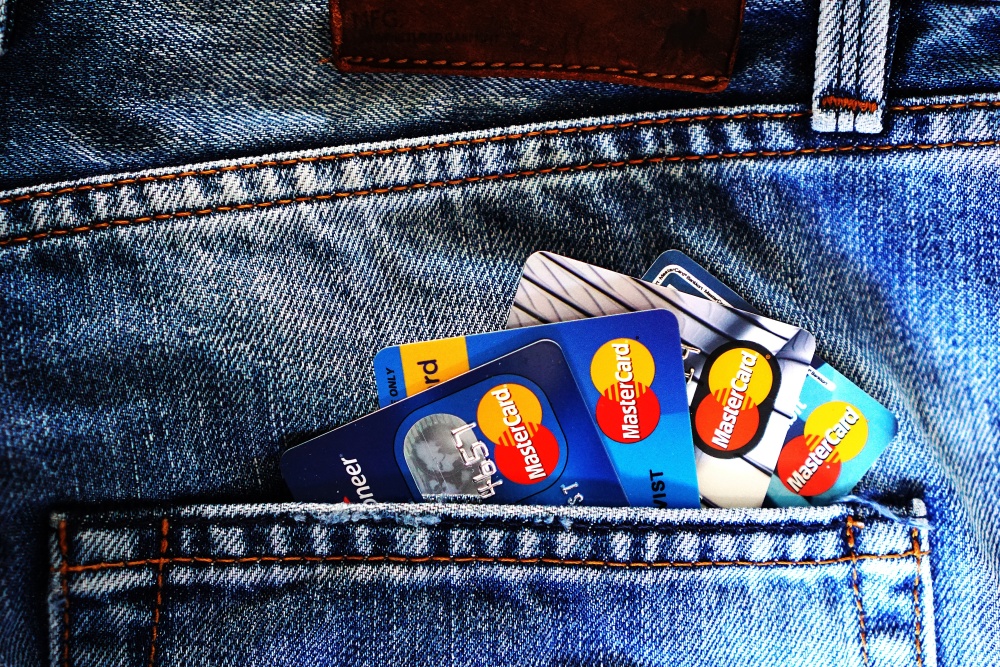 Credit cards work a little differently in Japan.
For one, if you're from the United States, you'll find that they're much harder to get in Japan. Most banks require you to at least be a permanent resident or married to a Japanese citizen, and some may even require you to have a history of tax-paying in Japan.
Also, taking out credit works differently in Japan. You need to pay the full amount due at the end of the month, which will be deducted from your bank account. You do have some options for paying in installments, but it's nowhere near as flexible as the credit cards in the U.S.
I talked about this extensively in my other post on the best credit cards in Japan, which you can check out to learn more. You can also find out about the best card for foreigners living in Japan there.
Choosing the Right Japanese Bank: Best Banks in Japan For Foreigners
Now that you know all the basics of banking in Japan, you're ready to pick a bank and open your account. Here's a list of the best banks in Japan for foreigners, which might make deciding easier.
Japan Post Bank
Japan Post Bank is one of the biggest banks in Japan and is owned by Japan Post, which is the national postal service. It's a great bank for recent expats, as setting up an account is easy and straightforward.
Because Post Bank is megabank and a subsidiary of the post office, you'll find ATMs pretty much everywhere you go. The only downside is that the ATMs are usually located inside a post office, which means that they'll be closed outside of work hours and on the weekends.
Post Bank has no withdrawal fees, but a fee is charged for money transfers.
Shinsei Bank
Shinsei Bank is another great option for foreigners because it's easy to set up and use as long as you've been a resident of Japan for at least 6 months. 
The best thing about Shinsei Bank is that in addition to the bank's own ATMs, you can also withdraw money from several other banks' ATMs. 
The bank also has a great English interface, which is something that isn't so common in Japan. In fact, it's one of the only banks that allow you to complete the application form entirely in English.
The only downside of Shinsei Bank is that there's a withdrawal fee of 110 JPY as of 2022. Money transfers are also not free of charge, which is expected.
Seven Bank
Seven Bank is an online bank, which means that they have no branches, and everything's done online. The bank is owned by the same company as the well-known konbini store, 7-Eleven.
Even though Seven Bank doesn't have traditional branches, you can still find a few locations where you can open a bank account in person with English-speaking staff. For everything else, you'll need to use the online app. 
It's fairly easy to set up an account at Seven Bank, but there's a withdrawal fee of 110 JPY, which may be a dealbreaker for some. 
Seven Bank is a great choice if you frequently transfer money, as the bank offers very low transfer fees for both domestic and overseas transfers.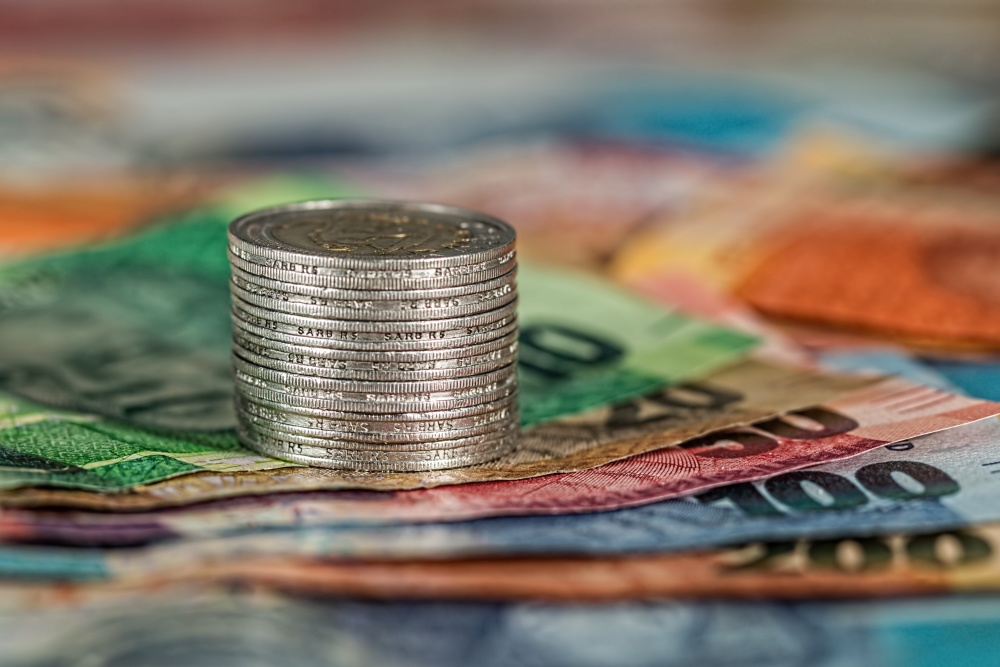 Sony Bank
Sony Bank is another online bank with no physical branches whatsoever. The bank offers all services in English, which makes it another great choice for foreigners.
Sony Bank is great for personal use as it allows free withdrawals up to four times a month, but you can't open an account as a business. Therefore, business-related transfers are also not possible through Sony Bank.
After four withdrawals, the bank charges a fee of 110 JPY per withdrawal. The bank also allows you to transfer money free of charge twice a month to other banks, but transfers between Sony Bank accounts are free.
SMBC Prestia
SMBC Prestia Bank is another popular choice among foreigners, as it doesn't even require an inkan (personal seal) to open an account.
You can deposit money in 17 currencies, which is considerably more than what competing banks allow. The customer service and the online services are all in English and very easy to use.
If you use a Sumitomo Bank ATM, withdrawals are free of charge, but otherwise, there's may be a withdrawal fee. There are requirements you can fulfill to get it waived (e.g having at least 200,000 yen in your account) but please keep this in mind.
Another downside of Prestia Bank is that there's an account maintenance fee, which is 2,200 JPY monthly.  
Mitsubishi UFJ Bank
Mitsubishi UFJ Bank, or MUFG Bank, is one of Japan's largest banks, and it's a nationwide megabank. 
Foreigners need to open their accounts at an MUFG Bank branch, and a personal seal is required, so it's not exactly the best choice for newcomers. However, bank transfers within the same bank are free of charge, as well as withdrawals.
Speaking of which, you'll have no problem withdrawing money, as there are MUFG Bank branches and ATMs wherever you go in Japan.
Mizuho Bank
Mizuho Bank is another megabank in Japan, and it's pretty well-established. However, English customer service is pretty much non-existent, and you even need to speak Japanese to open an account. Your personal seal is also required.
While withdrawals are free of charge between 8:45 and 18:00, there's a sort of complicated system in place. You pay 110 JPY for withdrawals between 8:00 and 8:45 and from 18:00 to 23:00. Outside of these hours, the fee is 220 JPY.
As it's a very popular bank in Japan with over 50,000 ATMs and 800 branches, you'll have no trouble finding an ATM.
Mitsui Sumitomo Bank
Last but definitely not least, Mitsui Sumitomo Bank, also known as SMBC, is another megabank in Japan. You may be familiar with SMBC, as the banking group also owns the Prestia Bank, which I've also covered in this list.
However, unlike Prestia, the bank has a fully functional English app that allows you to do nearly everything you can do at a branch. Also, since it's a nationwide bank that's pretty popular, you'll have no problem finding an ATM.
There are no withdrawal fees at Mitsui Sumitomo Bank, but there are fees for sending and receiving money. The fees are nothing to write home about, but the fact that there's a fee for even receiving money makes this a less-than-perfect choice for foreigners.
Latest Tech Jobs 🇯🇵
Explore the top developer jobs in Japan for foreigners
Search all jobs ➜
Get Job Alerts
Sign up for our newsletter to get hand-picked tech jobs in Japan – straight to your inbox.