Updated November 10, 2022
Coding Bootcamps in Tokyo [2022 Guide]
Software developers are in high demand everywhere, including in Japan — especially Tokyo. Like many places, the country is in dire need of programmers, so the job opportunities are pretty good.
If you saw this tech wave coming, you may have chosen to study computer science or software engineering in university. However, not everyone has the time or money for that, even if they have the insight.
This is where coding bootcamps come in. A coding bootcamp can fill in the gaps from the education you'd be getting as a computer science major. It may even help you switch careers and become a professional software developer in mere months.
As this is a frequently asked topic, I decided to talk about coding bootcamps in today's post.
I'll explain what to look for when picking one and discuss whether they're worth it. I'll also tell you about some of the best coding bootcamps in Tokyo and whether you can land a job by attending one. 
Let's dive in.
Are Coding Bootcamps Worth It?
It may be daunting to get into software development if you don't have a degree in computer science. But this is what bootcamps are designed to solve. A bootcamp promises to get you up to speed in just a few months on a wide variety of programming languages.
Generally, bootcamps are a good way to learn new skills or develop your existing potential. And joining a coding bootcamp can help you land a job in tech in a few months. But every situation is different, and not everyone is able to achieve this.  You need to be sure that a bootcamp is really equipped to give you what you need. 
There are many bootcamps out there that promise to teach you a certain programming language in a set amount of time, but you need to be realistic with your expectations. You have to dedicate a large amount of time and effort if you want to retain the skills you learn.
It's true that coding bootcamps aren't as expensive as a college education, but it's an investment nonetheless. With some bootcamps charging as much as $10,000, you need to be sure that you'll get your money's worth and use your time as efficiently as possible.
Under the right conditions — and for the right person — a bootcamp can definitely be worth it. It can speed up your growth and help you get a software developer job sooner.  And it can open up so many new job opportunities for you. 
But there are a few things you'll want to consider when picking one.
What to Look For in a Coding Bootcamp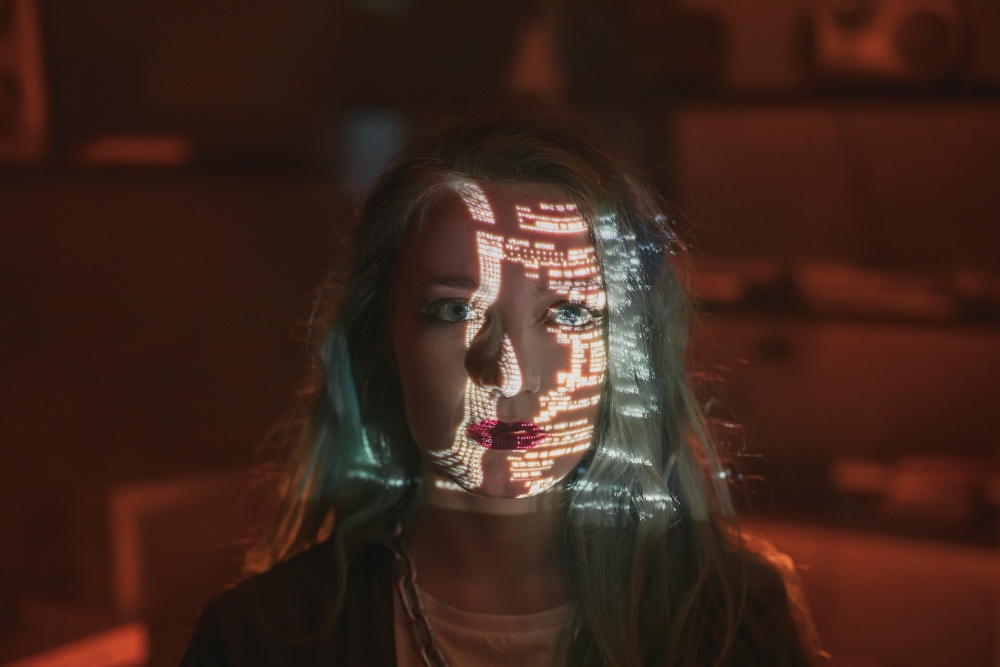 Assuming you're new to coding, it may be hard for you to differentiate between bootcamp programs. Each coding bootcamp offers a distinct curriculum, and their durations vary too. Let's look at some of the main factors that'll help you in your selection process.
Duration and Schedule
Some coding bootcamps are in-person, and they can last for many weeks. Others may only be online and last a few hours. 
In the end, it all boils down to what you need. If you're just starting to learn to code and want to develop a new skill that'll get you a job, I suggest you go for one that is at least 2-3 months long.
Learning takes time, and not everyone has the self-discipline to sit down and practice every day, especially in the beginning. This is why a program on the longer side can help you in the initial stages, where quitting seems more tempting than pushing through.
Another thing to consider is whether you want a part-time or a full-time bootcamp. While full-time is the ideal choice, not everyone has the ability to drop everything and join a full-time bootcamp. Still, part-time programs are a viable option if you work at another job. 
For example, one of the best coding bootcamps in Tokyo, Le Wagon, has a part-time bootcamp that lasts 24 weeks. A program like this is sufficient to give you a good head start on your learning, even if you start from scratch and attend classes while working at another job.
Job Opportunities
If finding a job is your primary motivation for learning to code, this is what you should base your decision on. However, job opportunities may not be clear from the get-go when you're picking a bootcamp. 
Many bootcamps have connections and partnerships with companies.  But this isn't the only thing that matters — you need to focus on learning too. A bootcamp with a modern curriculum and a robust teaching style can help you develop valuable skills that will impress the companies you apply to.
A bootcamp that works closely with big companies, on the other hand, is good for getting starting positions or internships. However, you must ensure the quality of the education is high too, or you might feel underequipped.
Therefore, it's always best to take a closer look at the program and ask around online communities (Reddit is helpful for this, or you can check bootcamp-specific review sites). A flexible program that's tailored to your needs and is full of useful content is the best one for you, the connections are only a plus.
Programs like Code Chrysalis also offer long-term job support once you graduate. They assign you a career coach and prepare you for job hunting. In addition, they provide lifetime support so that you can call anytime to ask for advice in your job search.
If you want to learn more about finding a job as a software developer in Japan, I recently wrote a detailed post you can check out.
Prices
The price range for coding bootcamps is quite large. Since the programs vary so much, the prices vary accordingly. For long-term, all-around programs, expect a fee between $5,000 and $12,000.
It's best to contact each bootcamp for the latest price, as they might change and are not always shared online. 
Also, you should always check if they have an early registration discount (or any other discounts), as most coding bootcamps do. For example, Le Wagon's full-time program, which is 9 weeks long, normally costs ¥790,000 at the time of writing. However, it may be possible to get a discounted rate (or utilize financing) in certain situations.  So we recommend looking into this for any bootcamp you may be interested in joining.
Some bootcamps may offer financing options through scholarships and loans, or by working with government programs. Ask about financing options when you inquire about the fees. 
Tech Stack
A tech stack is the combination of all the technology used in a system. Since there are many different programming languages for various purposes, picking a program that teaches the languages you want to learn is critical.
Of course, if you're a true beginner, you might not know what you need to learn or where to start. If this is the case, look for programs tailored for specific purposes. You can find many bootcamps designed to teach you web development or advanced data analysis. 
There are also companies like Preface AI, which offer more specifically tailored programs like Python Basics, Blockchain, and Web 3.0.
The Best Tokyo Coding Bootcamps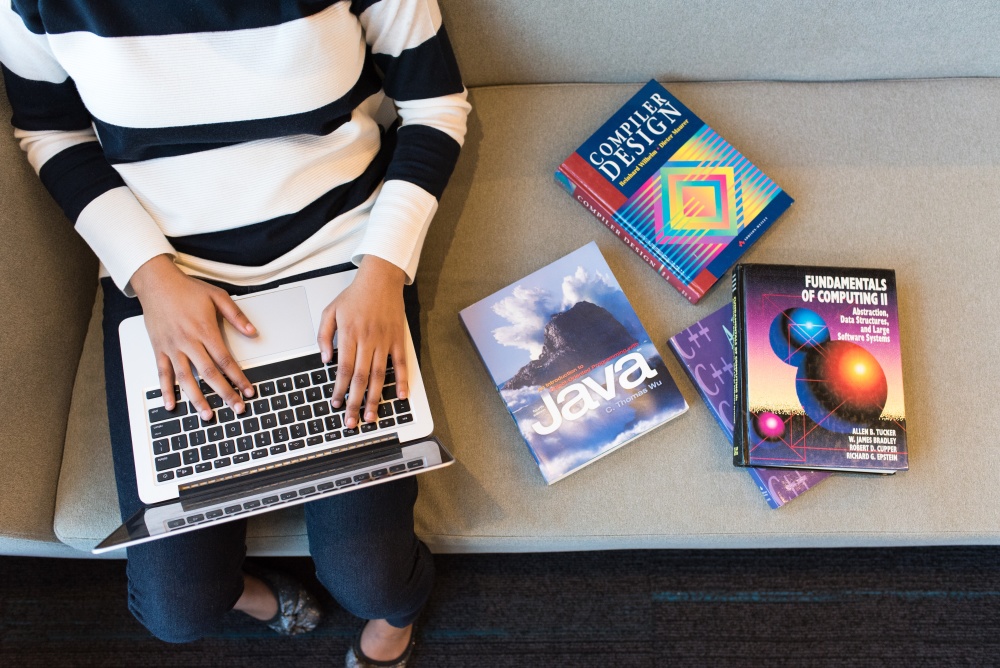 Due to the pandemic, the number of coding bootcamps that operate face-to-face teaching programs has dropped. 
But as of writing, most Tokyo bootcamps have resumed in-person teaching.  So this shouldn't be an issue.  Even if a given bootcamp doesn't offer an in-person option, nothing is stopping you from learning to code remotely. A program offering a physical space can be nice, but it's not necessary.
Here are a few of my selections among the best coding bootcamps in Tokyo. I also included a remote option, so you can sign up no matter where you are.
Code Chrysalis
When it comes to coding bootcamps in Tokyo, Code Chrysalis is a household name. It's probably one of the two that are the best in the market (see the other one, Le Wagon, below).
At Code Chrysalis, the main teaching language is English, and the programs are primarily focused on JavaScript. This is an excellent choice if you're unsure about where to start or don't have a clear purpose because JavaScript is a versatile language.
Their part-time beginner course, aptly titled "Foundations," is a remote program with 60+ hours of class time that lasts five weeks and costs 99,000 JPY at time of writing. On the other hand, the "Immersive" program is full-time, lasts for 3 months with over 420 hours of class time, and costs 1,320,000 JPY.
The full-time immersive program promises to make you a full-fledged software engineer after three months. Keep in mind, however, that this program is not for complete beginners. You need to be at least familiar with the basics of coding, which will be tested when you sign up for the program.
Want to see what kind of outcomes graduates have achieved in the past?  Code Chrysalis shares detailed data for 2020 here.
Le Wagon Tokyo
As I mentioned above, Le Wagon is one of the best coding bootcamps in Tokyo. The first Le Wagon was established in France, but now they have many locations worldwide.
Le Wagon mainly offers Ruby and Python-based programs, which are both in-demand and versatile languages — especially in Japan. Their courses are categorized into two groups: web bootcamps and data bootcamps.
On the web bootcamps side, you have full-time and part-time options.  The full-time program lasts 9 weeks and costs 790,000 JPY at time of writing. It aims to teach you all the basics you need, like HTML/CSS and JavaScript foundations, Git basic commands, the general tech workflow, and the tools used at startups.
The part-time program is 24 weeks long, and since it's a stretched-out version of the full-time program, it costs the same. 
You can also attend the data science program, which is also offered in both full-time and part-time schedules.
The data science bootcamp aims to teach you the basics of Python, data visualization, and basic statistics, and it costs 750,000 JPY.  Le Wagon also shares data about outcomes for graduates: check out the 2020 stats here.
Tokyo Stack
Tokyo Stack isn't as well-known as the previous two on this list, but only because it's a relatively young company.
What sets Tokyo Stack apart is their approach to remote learning. While the programs at Tokyo Stack are conducted remotely, the curriculum and the activities are all designed to make you feel like you're a part of a classroom.
This means that you'll still check in with your classmates regularly. You'll also have group projects and activities with fellow students that will help you learn to code as part of a team.
Tokyo Stack offers three courses in total. The first one is the full-stack web development program, an intensive schedule that lasts 24 weeks. The tech stack includes JavaScript, Python, HTML, Node, CSS, React, Redux, and SQL. 
The second program they offer is the Data Science bootcamp which lasts 24 weeks. The curriculum is Python and SQL-centered. 
The last program offered is a "mini bootcamp" and can be completed in two ways. There's a day course that can be completed on a weekend, and there's also a night course that can be completed in 5 days during the week.
The prices here are a bit more than what we discussed so far — 2,000.000 JPY at the time of writing for each of the full stack web and the data science programs, and the mini bootcamp costs 20,000 JPY.
It might seem a bit expensive, but both full bootcamp programs promise a 3-week-long internship, training for job interviews, and a job search trainer after you graduate. 
What's the Average Salary After Graduation?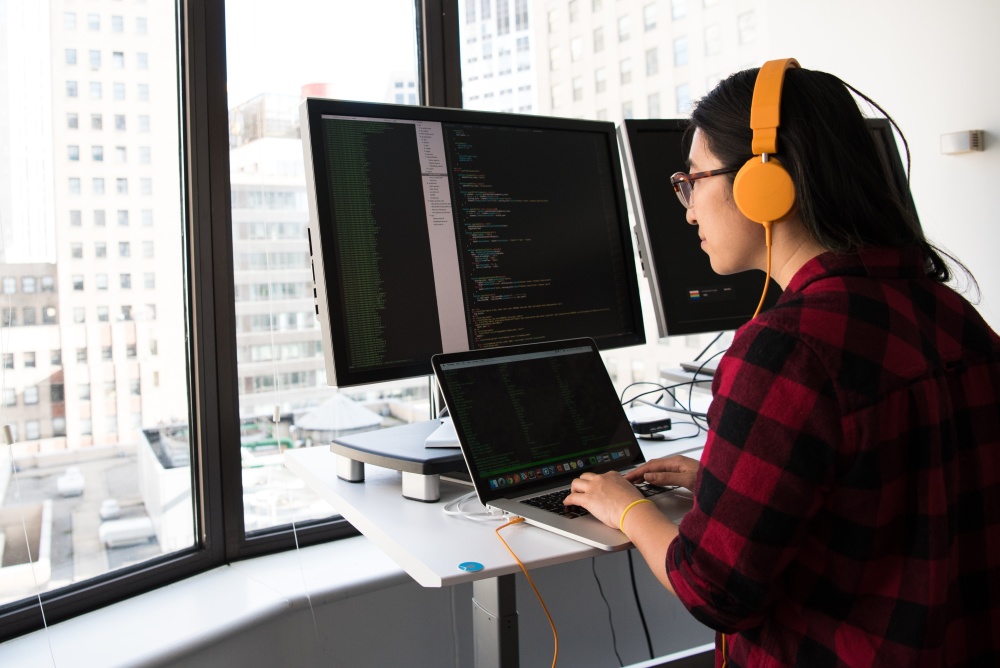 The answer to this question isn't set in stone. It depends on whether you picked a good program that teaches you the skills to get a job and how dedicated you are to learning. As long as you're putting in the work and the effort, any of the programs I mentioned above should be able to get you there. 
The idea is that once you graduate, you'll be able to apply for entry-level jobs, just like a computer science/software engineering graduate.
Coursereport's data states that graduates of coding bootcamps earn an average of $69,079 annually. The same report states that these graduates are likely to earn $80,943 on average at their second jobs and $99,229 at their third jobs.  But the majority of responses were from people working in North America, so these values probably skew high.
In 2020, Le Wagon Tokyo shared that their graduates earn 4,741,000 JPY as their average starting salary post-graduation, with an increase to 5,762,000 JPY after their first raise.  Code Chrysalis shared a median pay rate of $42,382 annually for graduates in the second half of 2020.
I wrote about this in more detail in my recent blog post. If you want to learn more about software developer salaries in Japan, head on over there and check it out.
Final Verdict: Should You Attend a Coding Bootcamp?
If you want a career in software development or data science, a coding bootcamp can help speed up your progress. 
It's not strictly necessary to join a coding bootcamp though.  If you're a dedicated self-learner, it's possible to learn everything you need to start your career using free online resources.
But if you want to shorten the learning time and force yourself to work hard by relying on teachers and peers, a bootcamp can be helpful.  You'll get the skills you need without wasting any more time and resources than necessary.
As I conclude today's post, I want to leave you with a clear list of the pros and cons of attending a coding bootcamp so that you can be the judge.
The pros:
Bootcamps are cheaper than university CS programs and more time-efficient

You'll learn to code by following a structured program, which is easier than learning by yourself

You'll be among like-minded individuals who are serious about learning

You'll have a more hands-on, practical education

Most bootcamps either have connections for internships or train you for your job hunt
The cons:
The curriculums are narrower in scope than college programs

You might have to settle for a lower salary than a college graduate (at least in the first 1-2 years)

If you're working full-time, getting the most out of a bootcamp can be a challenge

Some companies are still struggling with the idea of hiring coding bootcamp graduates
Ultimately, it depends on you.  If you're dead set on switching to a career in software and you want to make that happen as fast as possible, attending a bootcamp can be a worthwhile investment.
Latest Tech Jobs 🇯🇵
Explore the top developer jobs in Japan for foreigners
Search all jobs ➜
Get Job Alerts
Sign up for our newsletter to get hand-picked tech jobs in Japan – straight to your inbox.