Working as a product designer in Japan: What's it like? [2023 guide]
Ever wondered what it's like to be working as a product designer in Japan?
It seems like the market demand for digital product designers in Japan is on the rise, and the average salaries are following suit as expected. However, designing in Japan might not be as easy as one might think. 
After all, design choices are closely tied to the local culture. If beauty is in the eye of the beholder, a good designer needs to understand their audience first. This means that a designer isn't just someone who has a good eye for design but also a good understanding of the culture of their audience.
Thanks to the great opportunities offered to qualified professionals, Japan is becoming more and more popular as a destination for everyone in the IT industry and its peripherals. Therefore, many foreign designers are left wondering what getting into Japan's design scene looks like.
This is why in today's post, I'll take a deep dive into what working as a product designer in Japan looks like, what the average salaries are like, and what makes being a product designer in Japan difficult.
I'll also list some of the best companies you can apply to as a product designer in Japan, introduce each one briefly, and mention their requirements for designer positions.
Without further ado, let's jump right in.
Current Trends in The UI/UX Design Market in Japan
Much like anything else that's tied to aesthetics, the world of design is also ever-changing. The market is constantly evolving as the trends come and go, shaping the current demand in the market while setting the standards for how things are done in the industry at the same time. 
While the basics of design may not experience a significant change, what people like and what proves to be useful and practical in the long run as technology progresses heavily influences the way products are designed. 
Just look at the way apps were designed back in the early days of smartphones. Many apps that were designed without any precedent had to go through numerous iterations to fit the way we use our smartphones now, which has significantly evolved.
As social media apps became more and more prominent, the sharing functionality became a crucial part of any user experience. Who could have guessed that we would need share buttons under pretty much everything uploaded on the internet before sharing was even a thing? As user habits changed, design choices and necessities changed as well and adapted to the way things are done now.
This is why learning the current trends in the product design market and keeping up with them is crucial. Especially if you're a foreigner looking for a product designer job in another country, familiarizing yourself with the current trends is key to staying relevant, which in turn should help you find a well-paying job.
Let's now take a look at some of the current product design trends in the Japanese market and talk about each one briefly.
A Mobile-First Approach to Design
Perhaps the most obvious trend in product design, growing right under our noses for the past decade, is a mobile-first approach to design. 
The rise of smartphones slowly made the casual user's need for computers obsolete, and these users now mainly reside in the mobile market, as most casual internet users' primary devices became their smartphones.
This, of course, became a big problem for companies that had digital products like desktop websites and desktop software. Most of the user base of these products that didn't adapt quickly moved on to different platforms. 
Thus, software companies had to come up with mobile-oriented versions of their products, which involved coming up with smaller, more minimalistic designs as opposed to the maximalist approach of desktop computer software of the '90s and early 2000s. 
What's more, digital products now had to be touch-oriented. The products that were designed with a mouse in mind had to undergo profound changes to fit the intuitive nature of simply touching the screen. 
Because of all this, digital product design is now mainly mobile-centric in Japan, just like everywhere else. However, as cell phones and pagers became popular in Japan way before anywhere else, Japan is also at the forefront of evolving mobile-centric design.
A User-Centered Approach to Design
Another profound shift that has happened in the product design world in recent years has — without a doubt — been about improving the user experience.
I don't know if you remember, but it used to be that you had to really learn a specific software before you could use it at full capacity. 
Digital products were designed in a way that expected users to learn the product and how it operates. Most products and services didn't bother with creating designs that were intuitive. This, as you may have realized, has also significantly changed over the years throughout the world, and Japan is no exception.
Nowadays, user interfaces are designed to have a much more shallow learning curve. Most Japanese companies value user research more than ever, and usability testing has become an important process for many companies' production processes which has become a standard now. 
As a result, the minimalistic designs that are popular today are specifically tailored toward guiding the user and improving practicality, making the product as accessible as possible. 
However, yet again, as Japan is a country that's closely tied to innovation, having technology incorporated into daily life as much as possible to make life easier climbed atop the priority list of product designers much quicker than in other parts of the world. 
In addition, it's also quite common in Japan nowadays for companies to target very specific audiences, which further contributes to this user-centered, targeted design approach.
AI and Machine Learning On the Rise
It's no secret that AI is the talk of the town, not just in Japan but anywhere in the world. The use of machine learning made way for endless possibilities in digital products, and this has also influenced the design world, as expected.
Many industries have already started utilizing AI for various use cases, which is par for the course, but the use of AI in Japan has already started to become a part of daily life. In fact, even the Japanese government invests in the use and development of AI to make the citizens' lives easier. 
It was even reported last year that the Japanese government invested more than 100 million USD in revolutionizing the country's healthcare system, which involves building 10 AI-powered hospitals, as well as integrating the use of AI into the healthcare system.
With such developments, the user experience of AI-powered tools has also gained significance. This is why many companies today focus on making AI-powered experiences as user-friendly as possible, which was uncharted territory for the design market up until recently.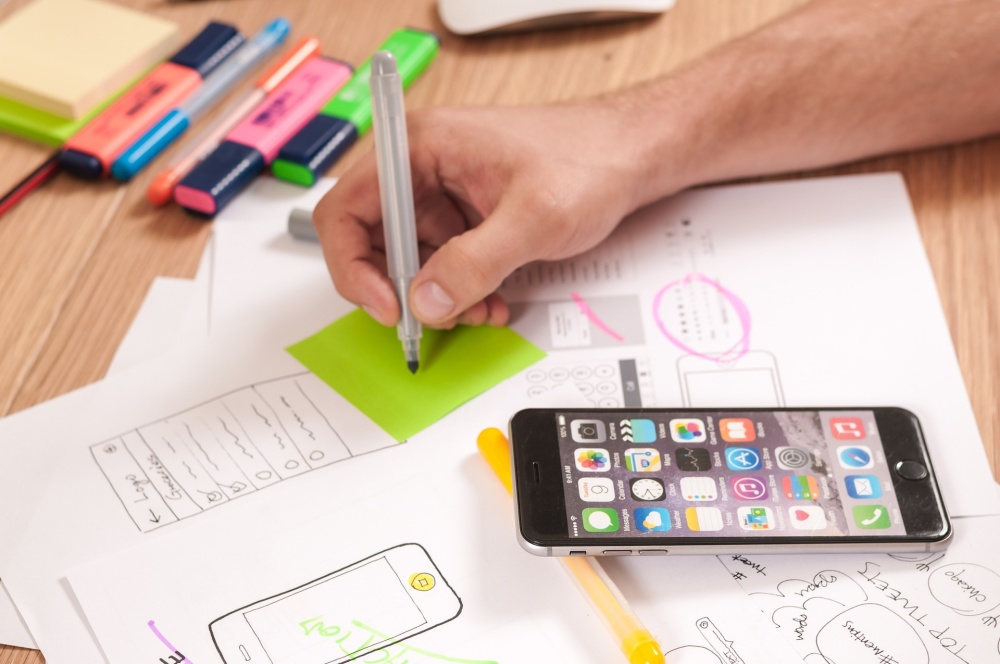 Inclusive Design Philosophy
With the conception and rise of social media that began in the first decade of the 2000s, the internet has been — and continues to be — a platform where everyone has a voice. 
While the negative consequences of such a development can't be ignored, this has also created an environment where people are encouraged to speak up and have their voices heard, which contributes to a culture of inclusivity and diversity online.
What's more, this culture of inclusivity also made companies in Japan realize that products shouldn't just be designed with the majority in mind. Nowadays, it's safe to say that most Japanese companies have embraced a culture of diversity where people with disabilities or people who have different orientations, cultures, or perspectives feel included.
As you might guess by now, this trend in inclusivity has also reached product design. As companies are focusing on making their products available to all people, creating and designing products that are respectful to different cultures and perspectives are becoming more and more important, and UI/UX design is aptly following this trend.
An Upward Trend in Annual Income For Digital Product Designers in Japan
Thanks to the trends in the Japanese product design market I mentioned, we're witnessing an unprecedented demand for product designers in Japan. While this demand is already at an all-time high, it's still expected to grow as new businesses enter the tech market, which is one of the most profitable industries today.
As expected, this demand has a positive effect on the product design market as it's causing an upward trend in annual salaries. Not only has the income of digital product designers been on the rise in recent years, but this trend is also expected to continue as the market is still growing and the current supply of product designers are barely catching up to the rising market demand.
Let's now take a look at what average product designer salaries in Japan look like according to different sources.
Average Salary in the Product Design Market in Japan
This upward trend in salaries is also visible through statistics and market analysis, so let's take a look. 
According to Hays, an international recruitment agency, the average annual income of UI/UX and web designers in Japan was between 4 and 8 million JPY in 2021. 
The company's most recent report in the following year 2022 states that these numbers have increased and the average is now between 5 and 10 million JPY. While the upward trend can be observed in Hays' statistics clearly, let's take a look at some other sources to ensure an accurate result. 
According to the well-known job-seeking website Glassdoor, a product designer in Japan makes 8 million JPY on average annually, while the most likely range is shown to be between 6 million and 10 million JPY, which corresponds with the numbers provided by Hays.
In addition, other sources such as SalaryExpert.com also state that the average is between 6.5 million and 10.9 million, while OpenSalary.com, which is another trusted source, states that the yearly average is at around 8.5 million JPY.
Keep in mind, however, that these numbers are largely based on entry-level or slightly more experienced positions. Senior-level jobs pay even more than the average.
Of course, with higher salaries comes better work conditions and better benefits packages. The salaries and benefits in the market are expected to continue improving as well due to the fact that digital product design is still considered relatively new in Japan, and there aren't enough competent designers in the market, creating a shortage. 
If you want to find out about the average salaries in other fields of IT, such as software engineering, feel free to check out my detailed guide on software developer salaries in Japan.
Working With Japanese Users and Markets: Is It Different Than the West?
As the thriving tech industry in Japan attracts more and more foreign professionals, many designers are left wondering whether working in Japan as a product designer is more challenging than in the west. 
Let me just come out and say that working as a product designer in the Japanese market wasn't always the easiest for foreigners, but things are changing. Let me explain.
It's no secret that Japan has a strong, self-contained culture that's vastly different from that of western countries. While the design world in the west has embraced a minimalist style and has increasingly been going for a simpler, cleaner look for a good while, this isn't really the case in Japan.
The preferred style of design in Japan has historically been much more complex than that of the west, and designs were much more text-heavy as well. Nowadays, this is changing as the tech industry is growing and digital product designs are becoming universal.
As I explained, the rise of the "mobile-first" design approach has contributed significantly to this trend, and user interfaces are becoming much more simplistic and clear. Nowadays, many companies have embraced this simpler, more logical design philosophy and expect designers to create easy-to-navigate designs.
Furthermore, as the number of Japanese designers that studied or worked abroad increased in recent years, there's a greater awareness of western design trends, which accelerated the incorporation of western trends into Japanese design.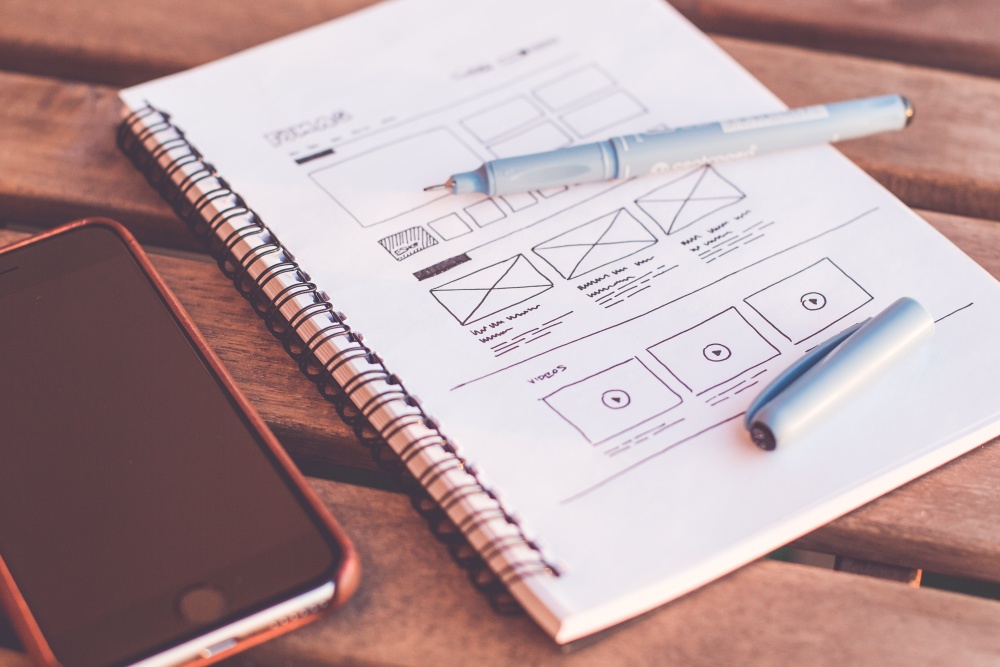 Understanding the Needs of Japanese Users and Markets
Of course, while it's true that the similarities between Japanese and western design styles are increasing, this doesn't necessarily mean that familiarizing yourself with the Japanese design mindset isn't necessary. 
It's still important to understand the needs of Japanese users if you wish to become a successful product designer in Japan, so let's look at a few ways you can target the Japanese audience through your work.
Know Your Audience
Design is personal, and it's strongly tied to the culture of the receiving end, the consumer. This is why knowing your audience as a foreigner in Japan is perhaps the most important rule here, even though it may be challenging.
What you need to know about Japanese users is that they're often long-term customers of brands. Once they take a liking to a brand, they form an emotional connection and stay loyal to the end. 
As it's prominent in my post on credit cards in Japan, a great example of this is the popularity of rewards programs. Rewards programs are based on customer loyalty, and Japan has an abundance of these programs, especially compared to the U.S. and European countries. These programs also provide more significant rewards in Japan, allowing customers to get way more than in the United States. 
Another point to consider about the Japanese consumer base is Japanese people's belief in domestically produced products. There's a deeply rooted belief in Japanese society that because they have a distinct culture, the products that'll suit their needs the best can only be produced by local companies.
Even though this isn't always the case, this is why most Japanese people warm up to designs that fit the Japanese aesthetic more, which further emphasizes the importance of understanding the Japanese sense of design.
Simple Isn't Always the Answer
The Japanese style of web design is often considered a complex one. In fact, it's easy to take a look at a Japanese website and think that Japanese design is too convoluted or behind the global trends, but this isn't really the case, as this choice is actually intentional.
While the minimalistic design trend that's taking the world by storm may come across as chic and trustworthy and even provide an "official" feel to western folks, this isn't the case in Japan. 
Japanese people are culturally more detail-oriented, which results in a desire to have as much information as possible. When the style is minimal, and there isn't much information provided upfront, it can fail to inspire trust and feel "lonely."
This is why Japanese design is text-heavy and crowded. The value of information being presented openly is higher than that of a clean, chic look.
In fact, there's a good explanation as to why Japan is so detail-oriented. In addition to two simpler alphabets, as I explained in my post on Japanese keyboards, Japanese people also use Kanji, which is the logographic Chinese set of characters. 
As Kanji consists of a complicated set of image-like characters, a simple dot can change the whole meaning of a sentence. Naturally, the people who use such an alphabet acclimate to this higher level of detail and become more available to take in complicated designs. 
This is why even though it may be a natural instinct to design for the sake of aesthetics or a cleaner look, you might want to think differently when designing for a Japanese audience. This will not only help you create a better user experience but also think outside of the box and be creative with your design choices.
If you'd like to read a more in-depth article about Japan's design philosophy and learn more about the motivations behind the country's unique style, you can check out this informative piece about what digital designers can learn from Japanese culture.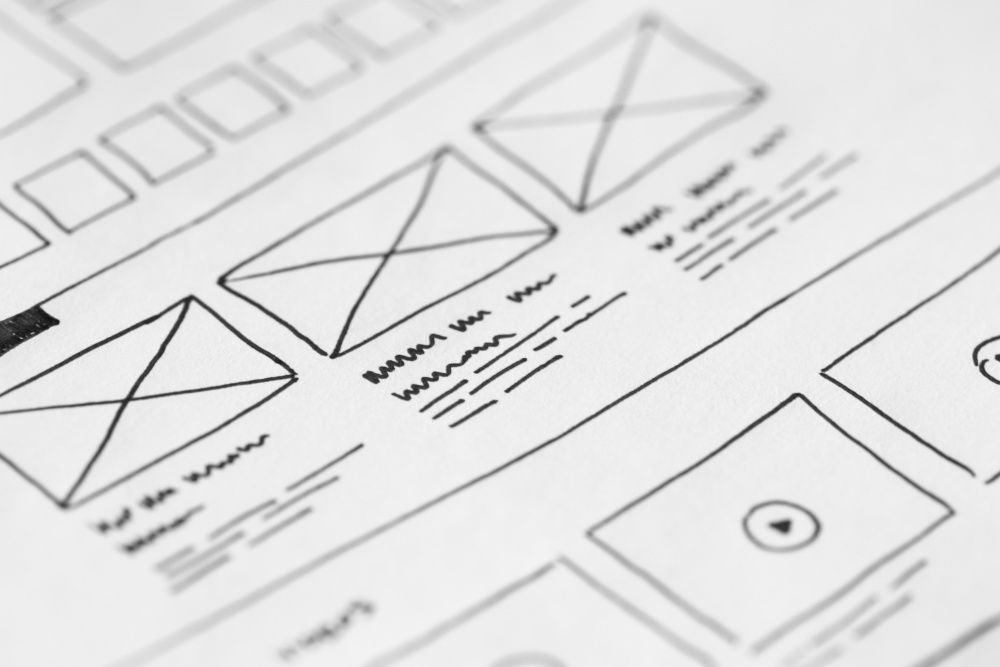 Want to Know More About Designing For The Japanese Market Before Applying For Jobs?
While my tips above should definitely give you a headstart, if you have no prior knowledge about Japanese design, don't panic.
If you're looking for a product designer job in Japan and aren't familiar with Japanese design, you still have a chance. International Japanese companies still hire foreign designers who aren't experienced in Japanese design to make their global designs that are for the international market.
In fact, you might have a better chance against Japanese designers when it comes to international companies. Of course, an ideal scenario would be to be well-versed in both, which will open up more doors for you than you can imagine.
As finding out what a company is looking for beforehand may prove to be challenging, it's best to check the product line of a company to have an understanding of the type of design they're going for.
If you're specifically experienced in western design, I recommend checking the companies on the Japan Dev company list, as well as the companies I'll introduce below, which will increase your chances of finding a satisfying job.
Best Japanese Companies to Apply to as a Product Designer in Japan
Now that you have a good grasp on the digital product design practices in Japan, let's now take a look at some of the best foreign-friendly tech companies in Japan you can apply to. 
Ubie
Founded in 2017, the med-tech startup Ubie creates products that guide users to get the right treatment and understand what illnesses they may have based on their symptoms by utilizing AI.
Ubie hires candidates from anywhere in Asia / Oceania (to ensure overlap with the JST time zone). Everyone's free to work 100% remotely, or you can work from the company's Tokyo office. The company also sponsors visas and offers relocation support too.
The company doesn't require Japanese knowledge at all, allowing candidates who speak English fluently to apply as well.
Socious
Socious was founded in 2021 to provide a community app that promotes social change. The company aims to bring people together with its products.
The company hires foreign candidates from all over the world, and employees are free to work remotely from anywhere they want in Japan as they embrace a "remote-first" work style. As the company has a couple of in-person meetings each year, employees are expected to reside in Japan.
Foreign candidates will be glad to know that Socious doesn't require candidates to speak Japanese at all. However, the company does expect employees to have business-level English.
Scene
Established in 2019, Scene is a company that aims to make communicating in 3D easy and effective. The company's 3D presentation tool helps people demonstrate their ideas in 3D, allowing engineers and marketers total creative freedom.
Scene hires candidates from overseas, and you can apply from anywhere. However, keep in mind that although the company currently works remotely, they intend to switch to a partial remote system where employees can work from home one or two days a week. 
This means that candidates have to reside in Japan, but luckily, the company sponsors visas. While Japanese knowledge isn't required at Scene, their English requirement is business level.
CTW
CTW was established in 2013, and the company owns and runs the html5-based gaming platform "G123." They provide free-to-play games based on popular media franchises on their platform.
While CTW hires candidates from overseas, they, unfortunately, don't have a remote work policy, and therefore, employees are required to move to Japan. The company does offer visa support, of course.
Luckily, Japanese isn't required to apply for a position at CTW, however, it's important to note that the company does require business-level English from all candidates.
Wovn Technologies
Wovn Technologies was founded in 2014 and has been providing the website localization service Wovn to companies that want to reach an international audience since then.
Wovn Technologies hires candidates from overseas, so you can apply from anywhere in the world. However, as the company won't be continuing its remote work policy after the pandemic measures are fully lifted, you'll be required to relocate to Japan. 
The company offers relocation support by sponsoring visas, but overseas candidates can also start working from abroad until all travel restrictions are lifted.
The company requires Japanese only at a conversational level, but they also require candidates to speak business-level English.
PlayBrain
PlayBrain operates in the gaming industry, and gamers have been enjoying the products and experiences they create since 2016. The company is especially known for its work that's related to popular games like League of Legends, Hearthstone, PUBG Mobile, and more.
Currently, PlayBrain works fully remotely, but whether this system will continue after the pandemic measures are over isn't clear as of yet. The company accepts applications from only within the country, so you can work from anywhere in Japan.
PlayBrain states that Japanese skills are preferable but not required. Therefore, conversational Japanese should be enough. However, since the company uses English primarily, they require business-level English.
Nature
Nature is an Internet of Things (IoT) company that supports the use of clean energy through IoT products. The company was founded in 2014 as a startup in Harward's incubation center, and their product Nature Remo helps regular devices become smart devices.
The company only hires candidates from Japan as Nature currently doesn't have a permanent remote work policy after the pandemic and works partially remotely. 
The company uses a mixture of English and Japanese but mostly uses Japanese during regular meetings, and therefore, only requires basic, conversational Japanese from candidates. As for English, Nature requires all candidates to speak business-level English. 
U-NEXT
Originally launched as a video distribution service called GyaO in 2007, U-NEXT is a streaming service that offers a wide variety of digital content. The company is considered to be the biggest domestic competitor of services such as Netflix, Amazon Prime Video, and Disney+.
As they currently work remotely, U-NEXT hires candidates from all over the world, and they provide visa support too. In addition, the company also offers assistance in booking plane tickets, finding housing, and moving.
The language requirements at U-NEXT are a bit tougher than usual, as the company requires candidates to speak both English and Japanese at a business level.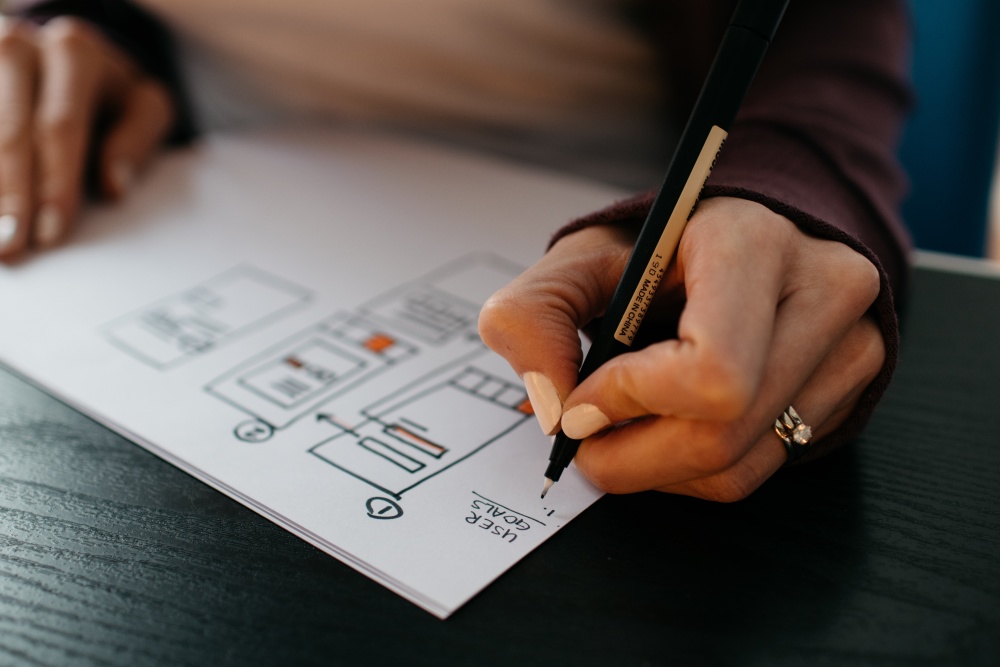 Cocone
Founded in 2008, Cocone is a company that focuses on smartphone app development, specifically "avatar" mobile apps. Their most popular product Pokecoro is a fun digital avatar creation tool/game that's surpassed 16 million downloads.
The company accepts applications from all over the world, but employees are required to reside in Japan once they get the job, as Cocone works only partially remotely and they more often work from the office than from home. Cocone sponsors visas and offers relocation money and flight ticket reimbursement as well.
Cocone doesn't require any knowledge of English, but they do require candidates to speak at least business-level (JLPT N2) or higher-level (JLPT N1) Japanese.
If you're not familiar with the JLPT exam, you can check out my post on JLPT to find out.
Scoville
Scoville provides B2B (Business to Business) services in addition to a wide variety of web-based products. To name a few, the company has been developing HR products, as well as cross-industry AI, Big Data, Machine learning, and IoT solutions since 2016.
The company allows employees to work fully remotely with the caveat of requiring employees to reside in Japan. I should also note that the company only accepts applications from candidates that live in Japan. Of course, Scoville also has an office in Tokyo for employees that wish to work in an office environment.
Despite the primary language of Scoville being English, the company still requires candidates to speak business-level Japanese in addition to a conversational-level English requirement.
ExaWizards
ExaWizard aims to create a better-functioning society using the power of AI. The company has been active in various industries such as HR, medicine, care tech, and security to achieve this goal by creating SaaS products since 2016.
The company accepts applications from candidates from all over the world, and they're currently working fully remotely. Of course, employees can also work at the office as much as they like. ExaWizards also sponsors visas for overseas candidates, as well as for foreign candidates that live in Japan.
As the company's primary language is Japanese, candidates are required to speak fluent Japanese, which means English isn't required at all.
TenTen
Established in 2016, TenTen is a company that focuses on IoT-based services. More specifically, the company provides smartphone payment and loyalty systems for vending machines, as well as profit-maximizing strategies.
TenTen is a remote-first company, allowing them to accept job applications from all over the world. In fact, over 50% of the company's employees are from overseas. Naturally, they provide visa support to foreign candidates as well. 
The primary language at TenTen is a mix of English and Japanese. However, it should be noted that the company requires business-level English from candidates in addition to fluent Japanese.
GLOBIS
GLOBIS started its business journey in 1997 to provide management ecosystems. Currently, the company works in higher education and corporate training and has provided training to over 1,400 companies. The company also owns one of the most prominent business schools in Japan, GLOBIS University.
The company accepts job applications from all over the world, and they provide visa support to foreign candidates as well. However, as the company is only working partially remotely at the moment, candidates are required to relocate to Japan.
The primary language at GLOBIS is Japanese, which means fluent Japanese is required. However, the company also requires all candidates to speak fluent English as well.
MODE
MODE is a company that's been providing IoT solutions and cloud-based services since its inception in 2014. Among the company's products are also a platform that helps users manage their businesses and analyze their data efficiently, as well as a cloud management platform that allows data streaming.
Candidates from all over the world can apply for a position at MODE, but the company expects employees to live in Japan. While they're currently working fully remotely, the company is considering a system that requires one or two office days. 
The primary language at MODE is English, however, the company also requires candidates to be fluent in Japanese.
Mujin
Last but not least, Mujin is a company that produces "intelligent robot controllers." They come up with solutions to control and program robots, which helps customers utilize robotics more efficiently. The company's aim is to create a common platform for all industrial robots.
Mujin hires candidates from overseas, and they also provide visa support. As the company currently doesn't have a remote work policy, employees are required to move to Japan.
The primary languages at Mujin are English and Japanese, but there are many employees at the company in different positions that don't speak English, which makes both English and Japanese knowledge a requirement to apply.
Conclusion
As you can see, contrary to what many people believe, the product design scene in Japan has actually changed vastly in the past decade, and this change is still ongoing.
Especially with the rise of tech startups and modern, global businesses in Japan, it seems like there's finally a place as well as demand for western-style design. 
Of course, this isn't to say that Japan is turning its back on its own culture of design. As I mentioned, there's a specific need for the Japanese style of design to exist, and there's a good reason why it's the way it is. 
After all, as I explained, the Japanese sense of design seems only "crowded" and "text-heavy" to western audiences, as it's more than functional when used in conjunction with a language such as Japanese in a culture that's extremely detail-oriented.
Still, product design remains one of the best industries for people from overseas to move to Japan. In an environment where the tech industry is thriving and businesses are opening up to the global market, the need for western-style design is increasing with each passing day.
The salaries are getting better as well, as the average salary of a product designer in Japan is between 5 and 10 million JPY annually, which is a clear increase from last year's average of 4 to 8 Million JPY.
All in all, Japan is no short of wonderful opportunities for product designers. In this vast sea of opportunities, the companies I shared above barely scratch the surface and are mere examples to show you what's out there. There's no doubt that you'll find many more opportunities if you check the listings on the Japan Dev website frequently.
In addition, if you want to explore other opportunities, you can also check my post on various job options available for foreigners in Japan, as well as my post on Japanese work culture if you're curious about what working in Japan is like.
Latest Tech Jobs 🇯🇵
Explore the top developer jobs in Japan for foreigners
Search all jobs ➜
Get Job Alerts
Sign up for our newsletter to get hand-picked tech jobs in Japan – straight to your inbox.