Updated September 5, 2023
Unicorn startups in Japan: The companies shaping Japan's future
You may be familiar with unicorns, but have you heard of a unicorn startup before?
If the term makes you think of a magical, mythical company that doesn't exist, you're not too far off, as these companies are called unicorns for a good reason. 
In the simplest possible terms, unicorn startups are companies that started from the ground up with a simple idea, usually by a new entrepreneur and are able to reach a billion USD in value. 
And guess what? Japan may not have as many unicorns as somewhere like the US, but it does have quite a few — and the number is growing. 
Many more companies are also slowly but surely making their way onto the list of the country's unicorn startups, thanks to Japan's thriving ecosystem of brilliant startups. Not only that, but Japan also has lots of "hidden" unicorns, which I'll talk about more below.
In this post, I'll discuss the startup ecosystem in Japan extensively and introduce Japan's current unicorns. I'll also introduce the country's policies on producing more unicorns in the coming years and explain Japan's startup growth strategy.
Let's start by defining what a true unicorn startup is in more detail.
What Is a Unicorn Startup?
Even though the definition you'll most likely come across is a startup company that's reached one billion U.S. dollars in value, being a unicorn startup actually requires a bit more than that.
First of all, a unicorn startup company can't be older than 10 years, so even if a company that's been around for 30 years reaches a value of one billion USD in value, these can't really be considered unicorns. Moreover, a company can hardly be considered a startup as well if it's existed for longer.
However, a unicorn startup also needs to be a company that's established within the tech world and has a product or service related to the tech industry. 
So companies from more traditional industries can't technically be called unicorns, either, as there are thousands of these around the world already, and they're far from being rare.
Lastly, another characteristic of a unicorn startup is the fact that it's not public yet. This means that a unicorn startup should be an unlisted company whose shares aren't open to public acquisition.
If these criteria make it sound like the term is relatively new, that's because it actually is. "Unicorn company" as a term was coined as recently as 2013 by Aileen Lee, the founder of Cowboy Ventures.
At the time, there weren't a lot of companies that were younger than 10 years with a value of over one billion USD — only about 39, to be precise. Hence, the name unicorn was given to these companies, as they weren't just rare to the U.S. but to the whole world as well.
So how many unicorns are there in Japan right now? Let's take a look.
Japan's Unicorns: How Many Are There?
Much like anywhere in the world, the boom of startups has also been an undeniable force in Japan in the past decade, and it's only been growing stronger. As of 2023, the number of unicorns in Japan is twenty. 
However, this doesn't mean that Japan has only ever had twenty unicorns up to this day, and it wasn't that long ago when the country had no unicorns at all. Let me explain. 
If you recall from earlier, I mentioned that one of the requirements for a company to be qualified as a unicorn is that it needs to not be open to the public. This means that even if a company has qualified to be a unicorn in the past, as soon as they open their shares to public acquisition, they're no longer a unicorn startup.
This is exactly what happened to a number of companies in Japan. In fact, even the country's first unicorn, Mercari, "graduated" from its unicorn status in 2018 when it went public. 
Mercari is a company that provides a C2C marketplace for selling previously owned items, and it was the first of Japan's unicorns. The company only became a unicorn as recently as 2016, but it became a driving force for the success of companies that came after it and started a golden age of startups in Japan.
Its success was so huge that shortly after it became a unicorn in 2018, it opened its shares to the public. This comes as no surprise, of course, as this is an expected trajectory for most companies.
At the peak of their initial success, companies can usually either go public and say goodbye to their "startup" status and, therefore, their unicornship or get acquired or merge with another company. For Japan, the former seems to have become a frequent pattern.
I talked about the startup ecosystem in Japan and mentioned some of Japan's unicorns in my other post "startups in Japan," if you're interested and want to learn more.
Japan's Hidden Unicorns
No longer being a unicorn isn't necessarily a bad thing when it means that a company is only growing larger and more successful, and this is what a lot of companies do in Japan. 
As I said, these companies either go public, get acquired, or, in some rarer cases, continue growing to reach decacorn (10 billion USD in value) or hectocorn (100 billion USD in value) status.
In order to better understand Japan's history of startup success, it's better to take a look at the number of all of these companies, which are sometimes referred to as hidden unicorns — a fancy name to describe companies that left their unicorn statuses behind for the better.
Up until today, Japan has had 41 of these so-called hidden unicorns. Considering this number and the fact that the time it took for these companies to reach unicorn status is about eight years on average, the initial impression that Japan lacks a thriving startup scene seems to be far from the truth.
Indeed, as opposed to other countries with bustling startup scenes, exiting by going public seems to be more frequent in Japan than other popular exit routes such as M&A (mergers and acquisitions).
However, had these companies gone the route of M&A, they could have become unicorns or continued to maintain their unicorn statuses. As you can see, while a company's choice of exit affects the overall trajectory of a country's startups at face value, it in no way implies success or failure itself.
Japan's Startup Ecosystem vs. Other Countries: How Does The Unicorn Company Count Compare?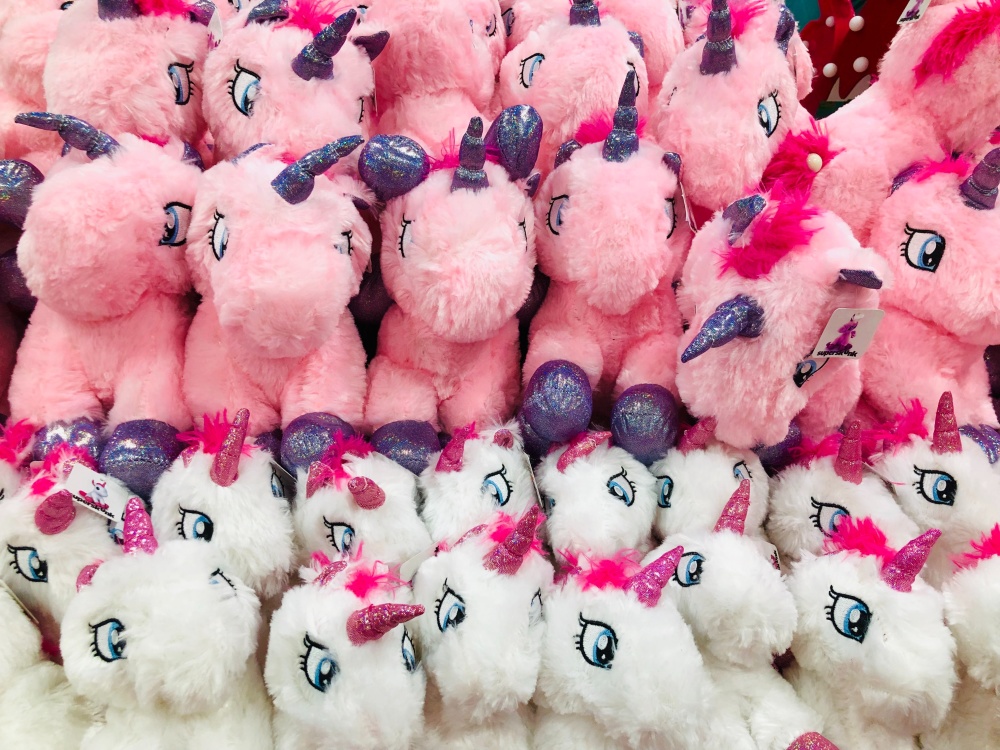 As you can tell by now, a country's unicorn count actually has very little to do with the economic success of a country's startup ecosystem. 
While numbers might be an effective way to measure success in other cases, they may be misleading in cases where there are many more variables to consider.
Judging solely by the numbers, currently, the United States is the country with the most unicorn startups, with over 650 unicorns and counting. The country has 54% of the world's total unicorns. 
This isn't shocking, considering this has been the case for the longest time. The country has one of the best economies in the world, and the sheer volume of investment is incomparable to that of a smaller country such as Japan.
This is why comparing countries' number of unicorns is mostly a futile effort that doesn't produce meaningful results, especially considering the hidden unicorns that may have exited through IPO (initial public offering). 
For instance, even if Japan's unicorn count might seem low at first sight, if we were to take these hidden unicorns into consideration, Japan would easily be up there in the top five countries in the world with the most startup success, boasting about 4% of all unicorn companies in the world. However, you wouldn't come to this conclusion by looking at a "top countries with the most unicorns" list. 
Here's what I mean.
A Unicorn Is Not a Unicorn Everywhere
The business world has been going through profound changes in the last couple of decades, so various new terms came into existence and are now a part of the global business vocabulary. Terms like unicorns, decacorns, and startups are all made-up terms that were only coined in recent years.
In turn, it's only natural that the definitions of these terms can vary from country to country, especially when a definition has originated from one specific place. 
The term "startup" loosely describes non-traditional small companies that have huge growth potential and was first used as early as the 1970s. However, another, more precise definition that's more widely accepted today came from Steve Blank, a professor at successful business schools Berkeley and Stanford.
According to Blank's definition, a startup is a "temporary organization designed to look for a business model that's repeatable and scalable." Therefore, once a company is formed with a predetermined business model and reaches a certain level of success over time, it can be argued that it's no longer a startup.
Another popular definition that's widely accepted in practice is that, due to the nature of startups, which involves undergoing a discovery period where the road to success hasn't been mapped yet, a startup can only be founded by a single person or a group of people — not by established companies.
In countries where this definition is accepted, when an existing company or group of companies form a new company, this can't technically be called a "startup."
Therefore, even the definition of the term "startup" can change from country to country, which can result in a company being considered a unicorn in one and not in the other. This can lead to some countries counting their unicorns differently, which is another reason why it's not a good idea to judge a country's startup success solely by the numbers they provide.
Unicorn Companies in Japan as of 2023
As I mentioned, there are currently 20 companies in Japan that have reached unicorn status as of the first quarter of 2023. 
Here's a complete list with brief descriptions of what each company does and current valuations of each company according to the January 2023 edition of STARTUP DB's Domestic Startup Valuation Ranking:
The following companies aren't technically unicorns (at the current USD to JPY exchange rate), but are considered likely candidates to become unicorns in the near future:
But there are more and more potential unicorns emerging every day.  Next, let's take a look at some of the trends in Japan's startup scene.
Japan's Startup Ecosystem: Future Unicorn Trends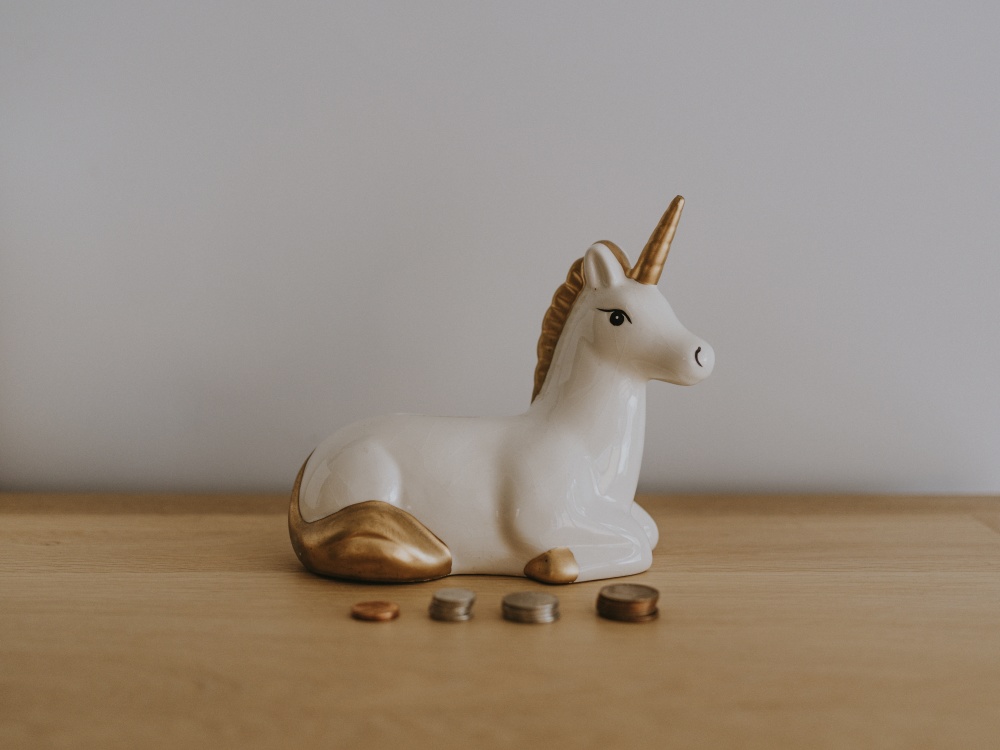 Now that I covered the past and the present of unicorn companies in Japan, it's time to take a peek into the future and see what some upcoming trends are in Japan's startup scene.
While Japan currently has about 20 unicorns, there are still plenty of companies that haven't passed the 1 billion USD mark but are gaining attention due to their unusual success and growth potential. 
As unicorn companies are mostly tech-related businesses, the current trends seem to show that these companies are largely concentrated in two major fields, which are artificial intelligence (AI) and software as a service (SaaS) for business use. 
Companies that make AI-based products or SaaS products for businesses seem to be the next big thing in Japan's startup scene, and many companies working in these fields are seen as "the next unicorns."
For instance, LegalOn Technologies, an AI-based business, is a startup that garnered huge popularity due to its AI-powered platform LegalForce, which helps review contracts easily and has recently joined the list of Japan's latest unicorns.
One of the most notable ones among these up-and-coming AI-based companies is Atama Plus, which is an AI-focused edTech company that creates AI-powered learning materials and is definitely a strong contender to become a unicorn company.
Also, as for the SaaS field, Studist, a company that provides a manual creation and sharing platform called Teachme Biz should be on everyone's list of companies to look out for as the company is growing at an increasing pace.
Other Industries to Watch Out For
In addition to these fields, there are also a couple of other industries that are showing great potential for growth. Businesses that operate in the fields of new materials, space, food, and healthcare have been making big splashes and are seen as the next big industries to produce Japan's future unicorns.
Among these industries, the space industry especially has a lot going on for it with companies like iSpace, but new materials startup TBM, which produces a material that serves as an alternative to plastic called LIMEX, is also showing stable growth and is expected to maintain it in the coming years.
Additionally, research shows that R&D-focused companies, along with AI- and cloud-based businesses, have the greatest potential when it comes to passing the one billion USD mark. 
According to the NEXT Unicorn Survey, there has been a 20% increase in companies that have a value of over one billion USD in these fields, and this increase is projected to continue in the coming years.
Lastly, while it's worth watching out for these fields for new unicorns, it's important to keep in mind that just because a company may be way past its tenth year in business and can't officially be called a unicorn, this doesn't mean that they aren't worth investing in anymore.
After all, what makes a business successful is the increased growth it shows over the years and the innovative nature of its business, not some arbitrary title that might change over time, which goes to show that definitions don't always matter in the context of business.
Japanese Government's Startup Growth Strategy
While the ongoing trend in AI, R&D, and cloud technologies may be relatively recent, a thriving startup ecosystem isn't anything new for Japan. 
In fact, Japan's ongoing success in creating a positive environment for new businesses to grow has already resulted in the country's unicorn count jumping from three to twenty in just three short years — a mere blink of an eye in the business world. 
For instance, Japan's government has been promoting startups via initiatives such as J-Startup, which was started in 2018 by the Ministry of Economy, Trade, and Industry (METI). 
Through J-Startup, the government has been providing support to startups in the form of free mentorship, providing office spaces, and providing opportunities to collaborate with larger companies in their fields.
In addition, the Japanese government also has a startup city initiative. Back in 2014, the government named the city of Fukuoka "the startup city" in order to create a safe, nurturing environment for startups to thrive. 
Since then, the startup city Fukuoka initiative has been helping the city foster thousands of innovative businesses under its wings. Thanks to it, startups in Fukuoka are able to benefit from tax reductions and financial aid for renting office spaces, get loans much more easily, and get free consultations. 
What's more, the initiative also aims to make Japan a desirable place to start a business for foreign entrepreneurs by allowing them to start their businesses in Fukuoka with a startup visa, a simplified visa process for entrepreneurs that can be obtained by submitting a business plan.
I talked about the city of Fukuoka and the opportunities it offers in another post extensively. If you want to learn more, you can read my post on living in Fukuoka and find out everything the city has to offer.
A Growing Momentum
If we simply go by the numbers, the data from the first half of 2022 alone is enough to demonstrate a growing momentum in Japan's startup scene. Initial's Startup Funding Report from January–June 2022 shows that the record-breaking numbers from 2021 were surpassed last year, as over 2.8 billion USD were raised by startups.
What's more, the same report also suggests that the number of companies with exceptional fundraising power has been on the rise as well. Compared to the numbers from the previous year, companies that raised over one billion Yen in just the first half of the year were already 60% higher than the total number from the previous year.
Perhaps one of the key driving factors behind this increase can be described as innovation through collaboration. Thanks to the culture of collaboration in the country, large, established businesses from traditional industries started to collaborate with more modern companies.
As a result, we're seeing a rapid change in industries like finance in recent years thanks to traditional finance companies collaborating with fintech startups. This trend has been helping the fintech industry grow by creating a flow of funds from traditional companies to modern ones. 
While the Japanese government has done plenty already to make Japan one of the best places to start a business in, the country isn't stopping anytime soon. In fact, the government has introduced a five-year plan for fostering startups that includes a roadmap to increase the number of startups in the country.
The "5-Year Plan": 100 Unicorns and 10,000 Startups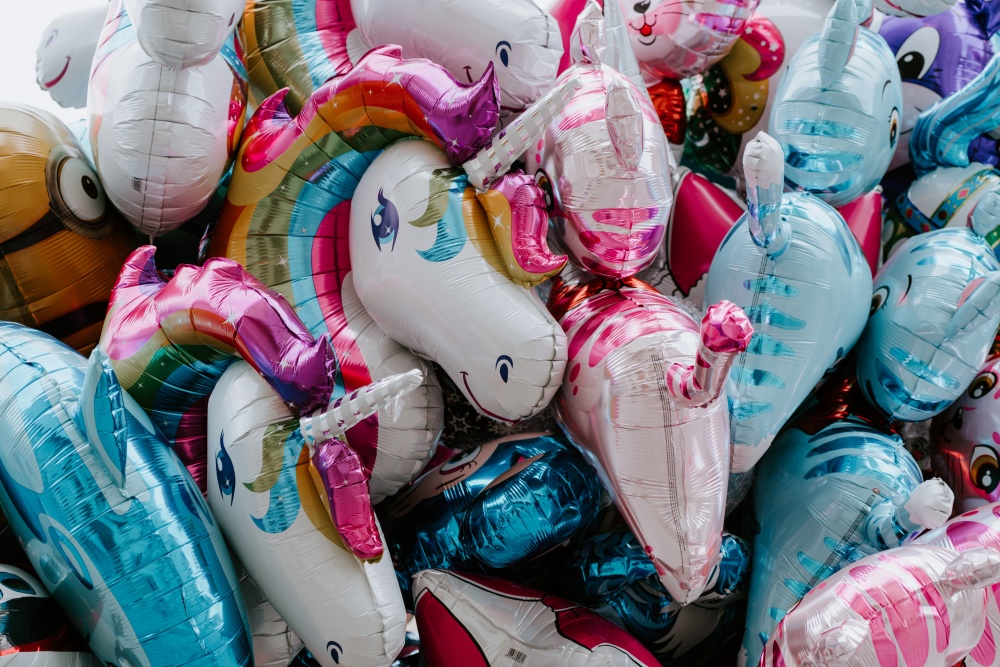 The five-year plan to develop and support new startups in Japan's ecosystem is actually the country's Prime Minister Kishida's passion project and one of the main objectives of his policy. 
Kishida describes the aim of his action plan as "achieving a new form of capitalism" that utilizes social issues to grow and create a sustainable economy. This new form of capitalism is expected to create a second founding period for Japan's economy, as the aim is to create an economic boom that's akin to Japan's post-war period.
The plan was explained to be centered around the concept of actively challenging the global market. This will be achieved by creating a nurturing startup ecosystem that promotes individuals to start their own businesses.
The plan explicitly states that currently, Japan houses the lowest percentage of people that see starting a business as a viable career option, with only 25%. For comparison, this number is 79% for China and 68% for the United States.
While the plan introduces measures to ensure a spurt of new innovative businesses in Japan, it also aims to revive the once-innovative businesses that fell behind in time due to the fast advancements in today's technology.
Essentially, the government expects to achieve this new capitalism through fostering startups, as the idea is that startups are founded on a basis to solve social issues, and therefore, the expected boom will be beneficial to society as a whole.
The Goal and The Three Pillars
According to the Japanese government's fleshed-out five-year plan to foster startups which was introduced in November 2022, the goals are clear and simple. 
Firstly, the plan aims to increase the scale of investments in startups from 8 billion Yen to 10 trillion Yen by 2027. 
The reason the government is prioritizing this specific goal instead of aiming to increase the number of startups is simple. While the goal of increasing the number of startups is important, it's only a secondary goal, as the government believes that the expansion of the scale of investment is a better, more effective motive for growth.
As expected, the second goal of the plan is even more tangible than the first one. The five-year plan aims to create 10,000 startups and increase its unicorn count to 100 by 2027. According to the Kishida cabinet, this goal will place Japan among the top in-development countries. 
As I mentioned, the most prominent exit strategy in Japan is currently IPO, which leads to Japan having fewer unicorns compared to many other developed countries. The plan also aims to diversify companies' exit strategies to branch out into M&A rather than IPOs to increase not only the number of unicorns in the country but the amount of collaboration and flow of funds and people from large, traditional companies to smaller, more innovative startups.
According to the five-year plan, the goals I mentioned will be achieved by carrying out the following three distinct pillars. These are:
Building human resources and networks for startup creation,

Strengthening funding for startups and diversifying exit strategies, 

Promoting open innovation.
Let's now take a closer look at each of these pillars and explain the specific projects they entail.
Building Human Resources and Networks For Startup Creation
As the government's approach is to first and foremost focus on the foundation that allows startups to exist, the first pillar of the five-year plan is to build human resources and networks that make it easier to start a business in Japan.
The idea behind this pillar is simple: startups are built by people. As you'd expect, in an environment where people don't see starting a business as a desirable or viable career path, there won't be any startups to promote and grow.
However, while the statement rings true for many, the goal itself is a rather vague one. This is why the main objective of this pillar is further specified by more tangible goals. 
More specifically, the first pillar of the plan includes the implementation of twelve specific initiatives, the first of which is to increase the amount of support and mentorship provided for young people to start their own businesses.
According to the plan, the Japanese government will achieve this goal of creating a foundation of human resources and networks by expanding the existing mentor support projects horizontally. 
What this means is that the government will be more involved with programs such as the MITOU (Enhance Young Innovative Creators) program, a program that discovers and develops young creators in IT markets. 
This will be done by expanding the scale of human resource development mentors with entrepreneurial experience and increasing the number of creators that benefit from such programs from 70 to 500 per year. 
In addition to this, the government will take 11 additional steps to achieve the goals under this first pillar which are:
Establishing overseas entrepreneurship development bases,

Strengthening entrepreneur education,

Starting 50 companies per university in Japan, with one company per each university aiming to exit ("One University, One Exit" movement),

Supporting the creation of startups at university, high school, and elementary school levels,

Strengthening entrepreneurship education at technical colleges,

Creating a global startup campus concept,

Creating intellectual property strategies at universities and startups,

Expanding research field leaders,

Making Japan a more desirable country for overseas entrepreneurs and investors,

Creating an environment that supports re-challenge, 

Promoting the foundation of entrepreneurial communities in Japan.
Strengthening Funding For Startups and Diversifying Exit Strategies
The second pillar of Japan's five-year plan is all about increasing the amount of investment in startups, which is very much straightforward. This pillar is also the one with the most initiatives, as it can be seen as the meat and potatoes of the whole plan.
Essentially, the main initiative to be taken under this pillar is to strengthen and expand the means of fundraising and functions of SME Support Japan, which is the Organization for Small and Medium Enterprises and Regional Innovation.
In addition to this, the government also wants to support the development of domestic venture capital companies by establishing investment quotas that are limited to venture capital firms that are specifically run by young venture capitalists.
What's more, the plan also includes the promotion of a stock-option tax system. This is expected to increase stock option sales of companies as the stock options won't be taxed as an income but rather will only be taxed as a capital gain once they are sold.
In addition to these, there are a whopping 27 other initiatives included in the second pillar of the plan, with the most important points being:
Strengthening the investment function of the Innovation Network Corporation Japan (INCJ, a public-private partnership that promotes open innovation) as well as public-private funds,

Strengthening the support measures for R&D-oriented startups,

Strengthening connections with overseas ecosystems,

Encouraging individuals to invest in startups,

Improving the stock options and equity investment crowdfunding environment,

Reviewing the IPO process,

Creating a secondary market for unlisted stocks,

Promoting overseas expansion by reviewing tax measures,

Developing a Web 3.0 environment,

Promoting the financing of startups by banks

Developing a social entrepreneurship ecosystem and promoting impact investments,

Improving the environment to attract foreign investors and venture capital firms, 

Enhancing startup creation in regional areas.
Promoting Open Innovation
The third and final pillar of the Japanese government's five-year plan is all about the concept of open innovation, which refers to the promotion of investment in startups from large, existing companies.
As new, more modern companies enter an industry, it gets increasingly hard for already existing large companies in the same field to maintain a stable growth rate. According to the plan, as long as these old and new companies are completely separated, it'll be impossible for large, traditional companies to keep existing in the future as new ones are bound to replace them eventually.
This is why the government suggests that a continuous collaboration between these two types of companies, both in the form of investments and co-creation, will end up being beneficial not only to the smaller companies but to the existing larger companies as well, as they'll be able to keep up with the industry easier. 
Essentially, the idea of this open innovation concept is that large, traditional companies won't become obsolete if they invest in and collaborate with startups.
In order to achieve and promote open innovation, the government states that special tax measures will be taken. More specifically, it's suggested that there should be dedicated tax rates and measures for large companies that invest in startups. This way, large companies will be incentivized to buy into startups.
Additionally, this measure will also help diversify the popular exit strategies for startups, as currently, most companies exit through IPO, and this will help popularize M&A exits in Japan's startup scene.
In addition to the tax measures, the government's plan includes eight other initiatives under this pillar to create an environment of open innovation in Japan. These are
Reviewing current public stock offering regulations,

Establishing voluntary liquidation legislation for restructuring businesses,

Ensuring the smooth transfer of labor to startups,

Considering further acceleration of organizational restructuring,

Expanding the voluntary application of the International Financial Reporting Standards (IFRS) to promote M&A,

Collecting and organizing data to understand the overall picture of the startup ecosystem,

Promoting open data on public services and infrastructure, 

Strengthening the networks of large companies and startups.
Conclusion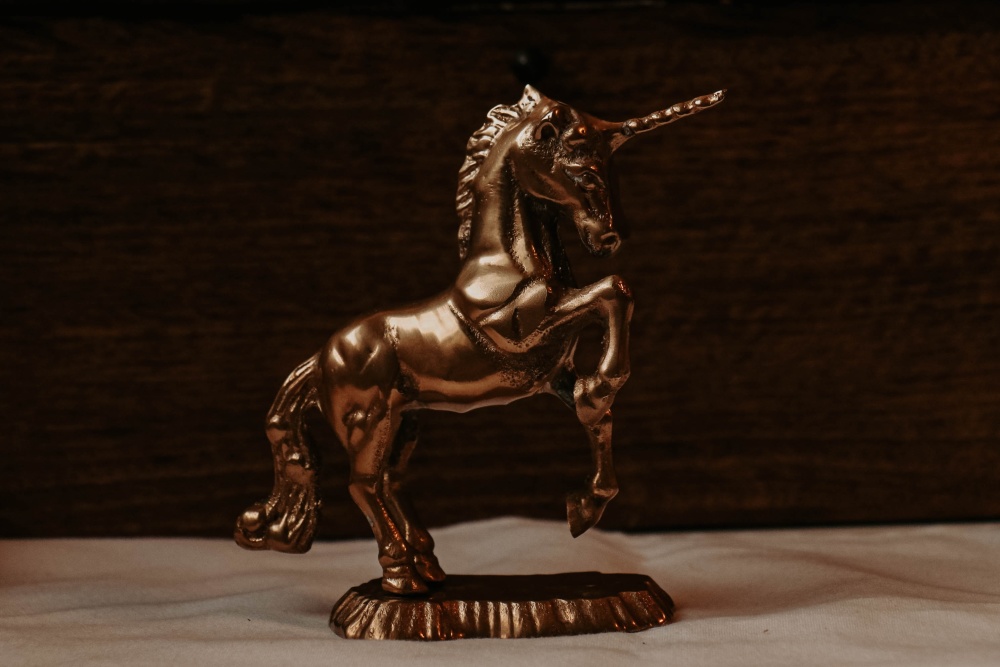 As I mentioned, a unicorn startup is a company that has a valuation of — or over — 1 billion USD. However, a company that goes public can no longer be considered a unicorn because it's, by definition, no longer a startup. This has been one of Japan's main problems in the past.
With the most popular exit route for startups in Japan being through IPO as opposed to other developing countries, Japan is left with a large number of hidden unicorns that could have been. 
This is why the government has been taking measures to not only create a more desirable environment for startups but also to diversify exit strategies and promote exit via M&A.
As you can tell by now, the government's efforts have been fruitful, as it wasn't that long ago when the country had only three unicorns, and now they have twenty — that's almost six times as many unicorns in four short years. 
In addition, thanks to Prime Minister Kishida's efforts, Japan will soon be among the top countries for starting a business. The introduced five-year plan of the Kishida cabinet involves substantial measures and initiatives to not just ensure that the startup scene in Japan doesn't fall behind but also to ensure that it's one of the absolute best in the world.
If things go according to the plan and the numerous initiatives under the three pillars of this five-year plan are taken accordingly, Japan is expected to have 100 unicorns and 10,000 startups by 2027. The scale of investment in startups is also expected to increase from 8 billion Yen to 10 trillion Yen.
All in all, Japan is doing the most when it comes to ensuring that the country is and will continue to be a desirable place to start a business for entrepreneurs all over the world. If you have an idea and want to start your own company, you can check out my guide to starting a business in Japan, which includes everything from the company types you can start, as well as the startup visa and other visa types you can obtain.
Latest Tech Jobs 🇯🇵
Explore the top developer jobs in Japan for foreigners
Search all jobs ➜
Get Job Alerts
Sign up for our newsletter to get hand-picked tech jobs in Japan – straight to your inbox.