Partner Solution Architect
Remote OK - Anywhere in Japan

Full-time

February 28, 2023
Conditions
No relocation to Japan
(No visa sponsorship from overseas)
Requirements
Language Requirements
Japanese: Business Level
English: Business Level
Minimum Experience
Cybereason's mission is to 'protect it all' – delivering unparalleled prevention, detection, investigation, and response for all endpoints: workstations, laptops, mobile devices, and more.
Our cyber-defense solutions combine machine learning and AI to analyze threats, connecting vast volumes of data to reveal cyber-attacks and shut them down, as well as block intrusion of known and unknown threats. With our latest offerings, we can also seamlessly automate detection and prevention across traditional endpoints as well as mobile devices.
Since entering the Japanese market in 2016, we have seen tremendous growth, now holding the #1 market share. We are constantly evolving and hope to expand our team with daring individuals that never give up!
As a Partner Solutions Architect, you will focus on working with MSSPs to advise on security-related best practices, scope and build out the required integrations and contribute to the growth of the MSSP's overall customer satisfaction.
What will you do
Take on multiple hats as needed and propose changes to continuously improve Partner Solutions.
Become the trusted advisor for Partners by having an in-depth understanding of their security setup and business operations.
Program management during the onboarding and deployment business.
Configuration of the Cybereason platform in alignment with business requirements.
Product training, security training, and consultation.
Technical proficiency in computer networking, protocols, and operating systems.
Manage the onboarding project milestone, schedule, and tasks.
Building partner champions.
Become experts in Cybereason Products, APIs, and services.
Provide solution architecture and system integration strategies
Identify & translate product requirements to the PM/Engineering Organization for consideration in the roadmap.
What we are looking for
Experience in SOC as an Analyst.
Experience in Partner or Customer Post-Sales Engagement.
Experience interacting with clients of all levels.
Excellent written and verbal communication skills in English and Japanese.
Knowledge of security solutions and technologies, ideally with intelligence-driven detection solutions like EDR, AV, SIEM, etc.
Significant experience in a technical capacity in either incident response services, attack and penetration/assessments, or host-based security technologies, preferably working with large Service Providers, MSSPs, or Consulting organizations.
Experience proposing creative solutions in a complex partner or customer situations.
Excellent interpersonal skills to build strong relationships, particularly with field organizations and Partners, at all levels.
Knowledge of network technologies (Firewalls, routers, and switches) and protocols (TCP/IP, DNS, LDAP, etc)
Operating System knowledge (Windows, Linux, and Mac)
Extremely well-organized and analytical with an ability to work well under pressure.
Ability to work in a fast-paced, results-oriented culture.
Creative thinker with the ability to troubleshoot issues quickly and effectively.
Strong Team player as well as a proactive individual contributor.
Ideal professionals will be currently based and authorized to work in Japan.
More about working at Cybereason Japan
Our Tokyo and Osaka offices are open, highly supportive, and fun! To support you at work, we provide flexible work-life management policies, plenty of food and drinks, paid leave for supporting your family and health, 401k, fun monthly events such as Premium Fridays and "Lunch & Learn", as well as career support. You'll have a chance to work in cooperation with a growing team of over 600 people (and growing!) with teams in Tel Aviv, Boston, and other locations around the world.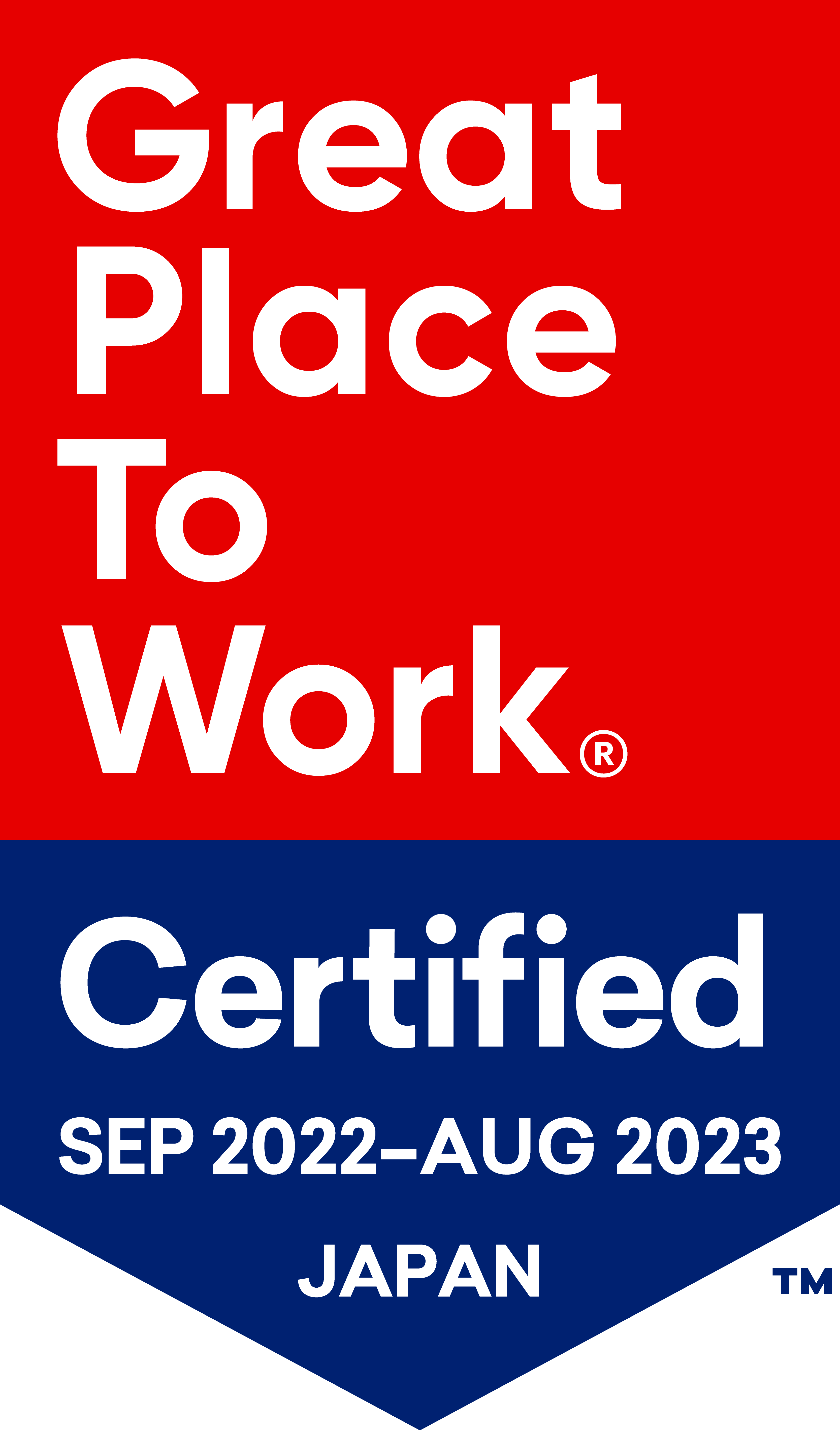 「働きがいのある会社」として認定 / Great Place to Work® Certified
サイバーリーズン・ジャパンは、Great Place to Work® から、働きがいのある会社であることを認める「働きがい認定」企業として選出されました。 詳細や認定企業一覧はこちらをご参照ください。
Cybereason Japan has been selected and certified by Great Place to Work® as an employee-validated great workplace. Click here for details and a list of certified companies.
About Cybereason
Cybereason provides unparalleled cyber-defense solutions. They use machine learning and AI to detect and analyze threats for workstations such as computers, mobile devices, and other digital gadgets.
Cybereason's latest offerings connect huge volumes of data to seamlessly automate detection and prevention of cyber-attacks.
Get Job Alerts
Sign up for our newsletter to get hand-picked tech jobs in Japan – straight to your inbox.