Most Popular News Websites in Japan: 2023 Guide
Long before the internet, people used to get their news from whatever source they could find.
Be it the daily newspapers or the evening news on TV, the sources were limited, and we didn't have much of a choice when it came to the reliability of news outlets. However, in an age where news sources are abundant and people get their news from word-of-mouth on social media, this is hardly the case anymore.
Of course, this means that vetting the reliability of a news source is more important and harder than ever. Nowadays, anyone with an internet connection and the ability to type can put out any information (or rather, misinformation) on the internet for the whole world to read.
This is, of course, fine if you know how to distinguish the sources. Most people are wise enough to not rely on news from random people on Twitter, for instance, and they know which media sources are the least biased and trustworthy. 
However, this is usually the case because you simply are and have been familiar with the news outlets available to you since you were young. You have enough information to gauge the reliability of a source and cross-reference it with other sources you find reliable.
Unfortunately, when you move to a brand new country, you no longer have access to this inner verification mechanism you've built throughout your life. 
This is exactly how many foreigners feel when they move to Japan. Even if they're able to follow international news outlets, they end up missing out on the local news, which has the best scoop on political and social happenings in a country.
If this hits close to home, you're not alone. In this post, I'll tell you all about the most reliable news sources in Japan and even recommend a few reliable tech news outlets from Japan.
Let's jump right in.
Best Media Outlets for General Japanese News in English
As a foreigner who's a complete stranger to Japanese media, you'll need to start with some all-rounders and learn what the most trustworthy media in Japan are. 
Not only will this help you get caught up on at least the most important news and events happening in the country, but it will also help you become familiar with the nature of news outlets so that you can know who to rely on.
While the news outlets below may not be specific enough for those looking for tech news or science news in particular, they're great all-rounders for getting your daily news, which should help you stay up-to-date on political and social events. I tried to feature a collection of TV programs, news websites, as well as newspapers to add some variety into the mix.
These outlets also provide news in English, which is a must if you're not a fluent Japanese speaker, as the language used in the news can be daunting for a foreign speaker. 
Besides, while speaking English may be more common among young people nowadays, the average English proficiency level in Japan may still be lower than you'd expect, as I explained in this article.
So, especially if you don't have many friends in Japan yet, these English news outlets just might be one of your only few connections to what's happening in the country.
So, without further ado, here are some of the best media outlets for English speakers in Japan.
NHK World - JAPAN (Digital)
Starting with an online media outlet, NHK World - JAPAN is the official online portal of the Japanese Public Broadcast Network NHK. Basically, it's the national news outlet of the country, served in English — online.
You can find political news, as well as news regarding arts, science, weather, and even reports regarding earthquakes (which are common in Japan). In addition to news articles, you can also find a live stream of the news channel NHK on the website, as well as the airing schedule of the channel and even resources to learn Japanese.
You can be informed about both Japan and other Asian countries through NHK World, and you can catch up on Japanese daily news even when abroad. Check out the NHK World's official website to find out more.
News 7 (TV)
On air since 1993, News 7 is the iconic early evening news program that airs on Japan's public broadcast network's TV channels, NHK General TV and NHK World Premium.
The program gets its name from the fact that it airs at 7 PM daily, and you can catch up on the latest news just by following this program every day. 
While the 30-minute-long program airs in Japanese on NHK General TV, if you catch it on NHK World Premium, there's an English audio option as well, which you can access through your TV's secondary audio programming (SAP) setting.
News 7 also has a website if you want to scroll through the news, but it's only available in Japanese, sadly.
News Watch 9 (TV)
If you weren't able to catch the live news at 7 PM on News 7, don't worry, as NHK has got you covered. News Watch 9 is for those who are only able to tune in to their TV a bit later in the evening, or more specifically, at 9 PM on weeknights.
The program covers a wide variety of topics that are relevant to the daily news cycle, and you can catch up on the latest news regarding politics, economy, science, technology, and world events. 
Unlike News 7, News Watch 9 is a bit longer, having a 60-minute runtime. The program is also less scripted and adopts a more conversational tone rather than the fully scripted announcement style of News 7. This is also because the use of prompters is limited, which allows for a more natural, easy-to-follow delivery.
News Watch 9 has been on air since 1961 under different names, but it's been called News Watch 9 since 2006. Like News 7, the program airs on both NHK G (or NHK General TV) and NHK World Premium. You can watch it in English audio with the SAP option on the latter.
You can also check out News Watch 9 on the official website, but unlike the TV program, the website is also only available in Japanese.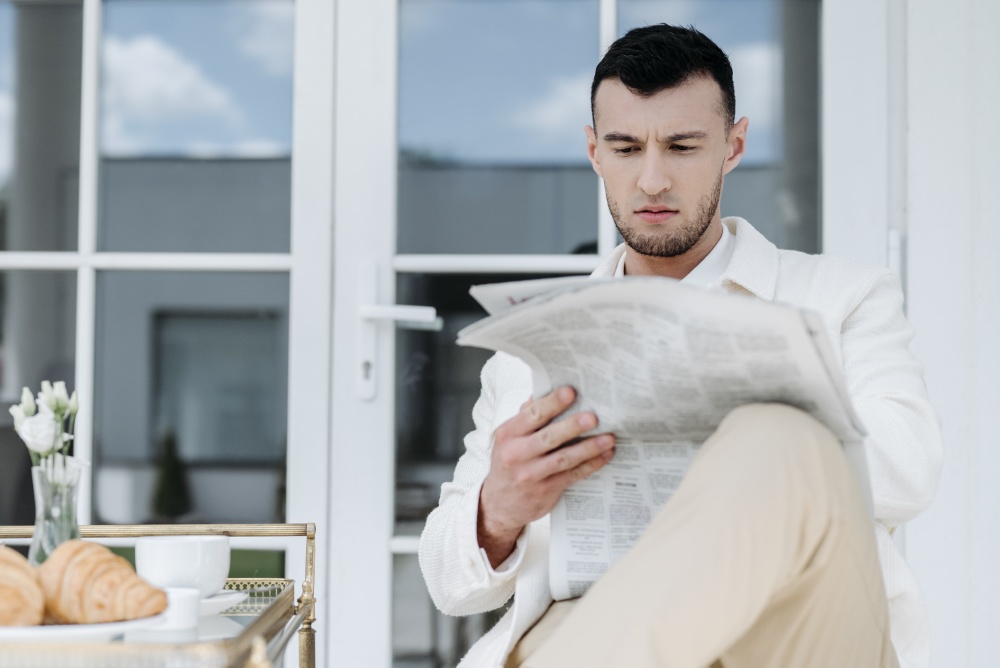 The Japan Times (Print, Digital)
If you're still used to reading newspapers, why not give Japan's biggest English-language newspaper a try? The Japan Times is one of the oldest English news publications in Japan, and it's published daily.
The Japan Times covers a wide range of topics that include daily Japanese and international news related to politics, economics, and social issues, as well as sports, culture, lifestyle, and arts. 
Although it originally began its publishing life as a printed newspaper, The Japan Times is now available in both print and digital form through its website. 
Keep in mind, however, that articles are locked behind a paywall on the website, and the e-printed version of the daily newspaper is accessible via a paid subscription. 
Still, by getting The Japan Times daily, you can easily keep up-to-date on Japanese and international daily news, and it can also help you stay in the loop in terms of cultural events happening around you. 
Asahi Weekly (Print, Digital)
Asahi Weekly is published by one of the biggest newspapers in Japan, Asahi Shimbun. While the daily newspaper Asahi Shimbun is only available via print and in Japanese, its weekly counterpart, Asahi Weekly, is tailored to English-speaking Japanese nationals and is made available via print in English.
Due to it being an English publication made for Japanese people practicing English, the publication offers articles in various difficulty levels, so it has something for readers of all levels.
Still, if you're looking for something that's specifically made for native English speakers, you can also check out Asahi Shimbun's English news site, where you can find news on politics, economy, and business, as well as the latest on arts, culture, and sports.
The Japan News (Print, Digital)
Another great printed newspaper option is The Japan News. It's published by one of the most popular and trusted outlets in Japan, Yomiuri Shimbun. 
The Japan News includes a wide selection of daily articles that are direct translations of articles published in the daily Yomiuri Shimbun newspaper, so it gives you access to the popular newspaper in English. 
In addition, The Japan News also reports on the latest articles from popular international publications, and the best part is that there's no paywall, which means that all articles are free to read on the website.
Nikkei Asian Review (Digital)
As a foreigner living in Japan, you're likely to be familiar with the Nikkei Asian Review, as it's usually one of the first results to come up when you look up anything Japan-related online. 
The online counterpart of the famous financial newspaper The Nikkei, Nikkei Asian Review might be one of the biggest online Japanese news publications out there, as it covers politics, economy, and business but also provides the latest news articles on science, arts, and culture.
Nikkei Asian Review is certainly a noteworthy publication, as the newspaper Nikkei was founded over 140 years ago, and today, it's the world's largest financial newspaper, with over 1.7 million copies in circulation daily.
Japan Today (Digital)
Unlike the other digital media outlets I've covered so far, Japan Today isn't tied to any printed newspaper in Japan. 
Instead, the company was founded as an English news outlet at the beginning of the millennium and was one of the pioneering news publications in Japan to allow readers to express their own opinions by commenting on the news. The website is known for effectively moderating the users' comments, which keeps the platform decent and free of internet trolls.
Japan Today is available free of charge and fully in English. All articles and visual content can be reached via its official website. You can find a wide range of content that spans multiple topics like economics, politics, and science, as well as sports and tech news.
Nippon TV News 24 Japan (Video Content)
Nippon TV News 24 Japan is the YouTube channel of the Japanese commercial broadcasting network Nippon Television Network Corporation, also known as NTV. 
All videos on the channel are in English, and you can find anything from the news to videos teaching Japanese culture here.
Nippon TV News 24 Japan is a great resource for anyone who wants to be caught up on Japanese news but would like to do so without having to read anything. In addition to the video content related to the news and Japanese culture, you'll also find video series on Japanese history, as well as videos about Japanese food, sports, tech, and science.
The channel is updated daily. In addition, you can also find live streams for the most crowded public locations in Japan, as well as live streams from crowded airports on the channel, which is great for those who enjoy running public camera feeds in the background while working.
American Forces Network (AFN) (AM Broadcast)
Are you a radio listener? Then, American Forces Network might be the best way to get your news while you're getting ready for work, during your commute, or while cooking. 
This radio channel was originally created to broadcast the most important local news to the U.S. military staff stationed in Japan. 
You can catch up on the latest public service announcements and emergency updates, as well as the latest American and Japanese news on AFN. In addition to these, the channel also broadcasts a selection of the most popular radio shows across the United States if you're feeling homesick.
American Forces Network is an AM radio channel that broadcasts at AM frequency 810 if you're in Tokyo. In Okinawa, you can listen on AM frequency 648. The channel is also available near the Misawa, Sasebo, and Iwakuni U.S. military bases on AM 1575. You can check the official AFN website for more information on the mobile app as well as the internet radio broadcast.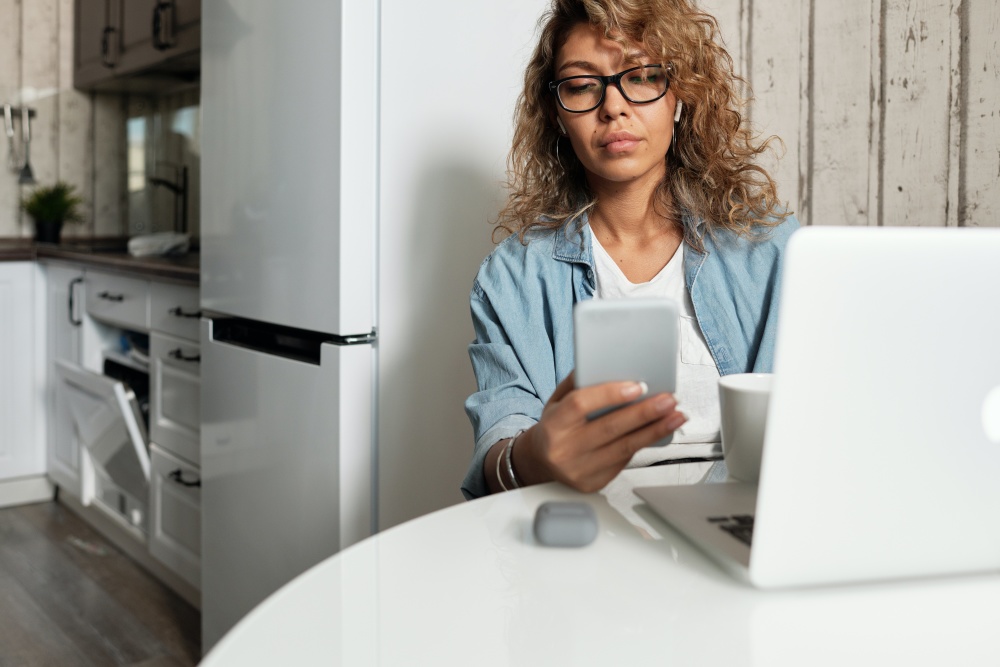 NHK World Radio (AM Broadcast)
Another great recommendation for radio lovers is NHK World Radio, the radio broadcast of the national broadcast network, NHK. This station broadcasts the latest news in English, but it also offers so much more. 
On NHK World Radio, you can get the latest on both Japanese and international news, and there's a news program almost every hour to keep you updated on the latest.
In fact, NHK World Radio can be a great orientation tool as you can catch up on the latest social events and political and economic news, and it's even great for Japanese beginners as there's even a program for learning Japanese. 
You can learn more about the broadcast schedule as well as check out the internet radio on NHK World Radio's official website.
Best Media Outlets for Japanese Tech & Startup News
Now that you have a good selection of news outlets to get your general news from, it's time to take a look at a few sources that are focused on tech and startup news. 
These outlets can help you get caught up on the latest Japanese and world tech, but they can also help you stay up to date on the startup scene. If you're interested in startups, you can also check out my post about the startup scene in Japan, where I covered it extensively. 
Without further ado, here are some of the best tech and startup news publications from Japan that are fully in English.
Bridge (Digital)
One of the best tech publications in Japan, Bridge is a website that focuses on tech and startup news from Japan, and the website's content is available in both English and Japanese.
On Bridge, you can find all the latest news on not just Japan's tech world but on the international tech scene as well. In addition to tech news, you can find content that's focused solely on mobile tech and apps, as well as articles on tech startups and the business side of things. 
The trends section on the homepage conveniently features the latest trends in the Japanese tech world, which makes it easier to take a quick look at what's trending daily.
Bridge is also a great resource for Japanese learners, as you can read both the English and Japanese versions of the same articles. You can also follow Bridge's English-language Twitter account to stay informed of the latest tech news from Japan.
Japan Dev (Digital)
You know it, you love it, and you're already reading this post on it, but the Japan Dev blog is among the best sources you'll come across if you're a foreign tech enthusiast or professional in Japan. 
Our team specifically creates content tailored to engineers, developers, and anyone who's in the tech and startup world. Not to toot our own horn, but I can genuinely say that you'll find the best insights on Japan's startup landscape, the past and future of Japanese tech, and even comparative articles about Silicon Valley and Tokyo as tech hubs.   
What's more, you can also check out our blog to learn about the local open-source communities near you and what the highest-paying programming languages in Japan are. 
There are also lifestyle articles about Japan and even food. You'll find many more articles under topics such as career development, learning Japanese, and finding a job, which are neatly organized by tags under the "blog" section on the home page. 
You can check out the Japan Dev X page (formerly known as Twitter), as well as the official LinkedIn for updates, articles, and new opportunities.
TechCrunch Japan (Digital)
TechCrunch doesn't need much introduction, as it's one of the most well-known tech news outlets in the world. 
On this Japan-specific version of TechCrunch, one of the best among Japan's tech news blogs, you can find all the latest news on Japanese and world tech, as well as news related to the latest successful tech startups.
Despite being exclusively online, TechCrunch is arguably one of the best tech magazines in Japan. The website covers a wide range of topics that include government and policy, transportation, robotics, cryptocurrencies, and more — from a tech-oriented point of view. 
All articles on TechCrunch Japan are available in English.
Disrupting Japan (Digital, Audio Podcast)
Disrupting Japan may not be a well-renowned news source like TechCrunch, but it's a project filled with passion nonetheless. Available as a website in written article form as well as a podcast in audio format, Disrupting Japan is focused on the latest tech news and inspiring stories from Japan but with a big emphasis on entrepreneurship and startups.
Started by Tim Romero, who's a self-proclaimed "serial entrepreneur," the Disrupting Japan website can be a great answer to those asking, "What's the best Japanese tech blog?" It's updated frequently with interesting reads about the startup and tech culture in Japan. You can also learn about Japanese culture and get insider tips on Japan's tech industry.
Disrupting Japan is also available on Spotify and Apple Podcasts in audio podcast format, with episodes ranging from 30 minutes to an hour, depending on the topic. Each episode focuses on a specific article from the website, and it's a great listen on your commute to work.
Scaling Your Company (Digital, Audio Podcast)
If you're into startups, one of the best entrepreneurship-focused blogs in Japan is — without a doubt — Scaling Your Company. 
Actually, while Scaling Your Company does have a blog with interesting articles on the technical side of the startup world, where it shines is the audio podcast with the same name. You can listen to all episodes, readily available in English, on Spotify, Apple Podcast, and Google Podcasts
Each episode of Scaling Your Company lasts around 45 minutes, with episodes focusing on starting and scaling a business in different industries with a guest entrepreneur in that specific field sharing their experiences. 
Some of the topics covered are the startup scenes in Japan's different cities, selling your business to the government, and Japanese business culture, but you can learn much more by following the bi-weekly episodes.
In addition to the audio podcast episodes, Scaling Your Company also has a blog with useful articles for foreigners living in Japan. 
Blackbox (Digital)
Another source that's focused on startup and entrepreneurship news is Blackbox, a website that aims to create a dedicated online space to empower Japanese startups and the startup scene. 
You can find articles related to the most recent startup success stories in Japan, as well as profiles on some of Japan's most brilliant and exciting startups. In addition, you can catch up on the latest startup news from Japan and check out interviews of key people in Japan's startup scene to take a gander into their minds.
All articles on Blackbox are available in English, and you can also find tech and startup-related events on the website. If you want to learn more about tech and startup events in Japan right away, check out my best Tokyo Meetups, top tech communities in Kansai (Kyoto, Osaka) and the best Fukuoka Meetups posts.
Coral Capital (Digital)
Coral Capital is another great resource for those who are interested in Japan's startup scene. As a company, Coral Capital aims to create Japan's next big companies that are on Sony and Toyota's scale by investing. On their website, the company features all the latest news on Japan's startup scene.
You can check out the latest updates section on the website to catch up on the latest startups, read success stories, and check out thought-provoking articles on the latest tech and startup trends. 
Coral Capital's articles are all available in English.
Science Japan (Digital)
Science Japan is a digital magazine that features the latest science and technology-related news from Japan. The magazine was created by JST (Japan Technology Agency), which is one of the biggest national research funding agencies in Japan.
Science Japan's scope may be wider than the publications I featured here so far, as it goes beyond technology and deep into science, delivering news on medicine, energy, space, chemistry, and biology. However, you'll find well-written articles on the latest tech news on the IT tab as well. 
All articles on Science Japan are in English, and new articles are added every few days.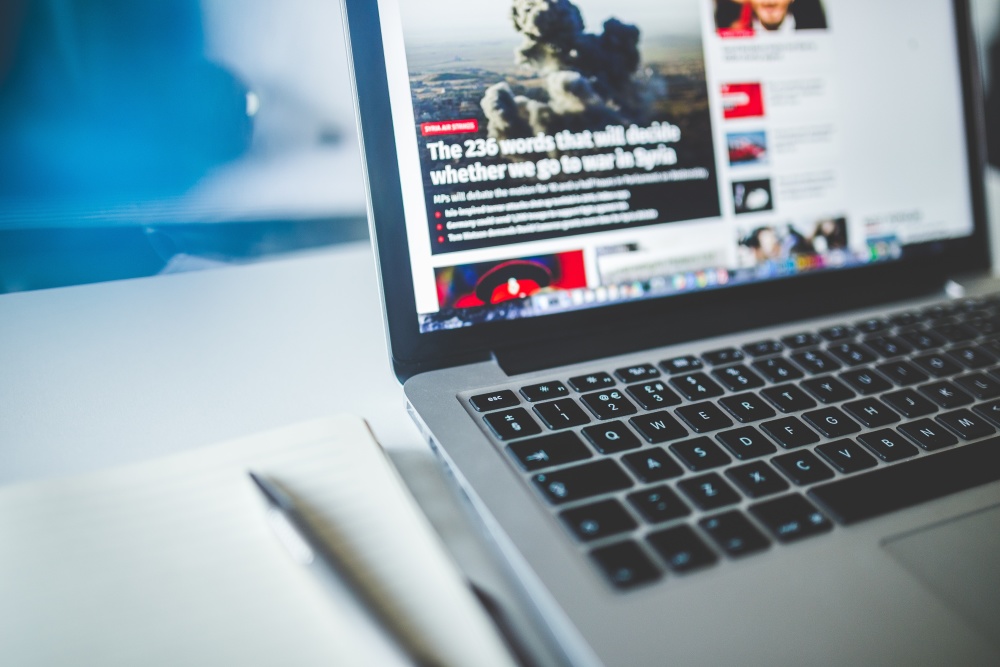 The Government of Japan (Digital)
This one may not be a news outlet, but it might as well be because the Government of Japan features quite a bit of information on the latest technology news right on its website. 
You can reach the articles from the technology news section under the publications tab, while symposiums and events are posted every few days.
All articles published on the Government of Japan's website are available in English, and the articles aren't just limited to tech, as there are also news articles covering other topics like economy, foreign affairs, sports, and culture.
Most Trusted Japanese Media Outlets According to Japanese People
No matter how much advice you get online and how many people you ask around, there's no better perspective than that of a local. So, before I close out today's post, let's now take a look at some of the most trusted news outlets in Japan according to Japanese people.
According to the Japanese, the unanimous verdict is that there are five major newspapers in Japan overall. These are: Yomiuri Shimbun, Asahi Shimbun, Mainichi Shimbun, Nikkei Shimbun, and Sankei Shimbun. 
People's preferences may depend on their political views or the delivery style of the newspaper, of course, but in general, the majority of Japanese people trust and follow one or multiple of these five publications.
In addition to the five I'll feature below, I'll also introduce a few more alternatives that are also popular among Japanese people. However, those don't have as much of a reach as the primary newspapers due to them being available in digital form only. 
This is because, according to a survey conducted by Japan's Ministry of Internal Affairs and Communication (available in Japanese only), with over 68% of the test group of people between the ages of 13 and 69, the majority of Japanese people trust newspapers the most. 
With only a few percentage points behind come TV news outlets, with a 65% trust rate, but the online news sector falls greatly behind, as its trust rate is a shocking 32%. 
Moreover, over 80% of the participants in the same survey stated that TV is the most important news source. Overall, the survey concludes that the outlets with the highest trust scores among Japanese people are:
NHK,

Nikkei Shimbun,

Yomiuri Shimbun, 

NTV (Nippon TV).
While I've already covered NHK and NTV in this list, the other two are major newspapers from Japan I have yet to cover. 
So, let's start by introducing these five major Japanese newspapers first and then work our way down with a few alternative outlets.
Yomiuri Shimbun (Newspaper)
If you've made it this far, you're likely already familiar with Yomiuri Shimbun, as I've covered its online counterpart, The Japan News, in this post.
Yomiuri Shimbun is one of the five major newspapers in Japan and is published daily in physical print. The newspaper has a long history, as its first issue was released way back in 1874. 
The newspaper is printed twice daily, with countless local editions printed as well. It's especially popular among those who describe their views as center-right or right-leaning. While their official website is available only in Japanese, you can check out The Japan News to access their English content.
Asahi Shimbun (Newspaper)
Asahi Shimbun is another recognizable name on this list, as I already covered its weekly English-language counterpart. The daily printed newspaper was started in 1879 and has been running ever since. 
Asahi Shimbun has an official website where you can catch up on the latest articles, but it's only available in Japanese. It does have an English-language web publication, though, which is called Asia and Japan Watch, and it's perfect for foreigners.
The newspaper's political alignment can be best described as center-left, liberalist, or left-leaning. Asahi Shimbun is arguably the second-largest newspaper in Japan after Yomiuri Shimbun.
Mainichi Shimbun (Newspaper)
Mainichi Shimbun literally means "Daily Newspaper," and it's one of Japan's five major news outlets in print. The newspaper has been running since 1872 and is printed twice daily with various local editions.
In addition to the print version, which is in Japanese, Mainichi Shimbun also has an English-language website called "The Mainichi," as well as several other magazines and publications printed in Japanese.
The newspaper is known to have liberal or center-left views, and it covers everything you'd expect a major newspaper to cover, such as politics, economy, sports, and science, as well as the latest trending topics.
Nikkei Shimbun (Newspaper)
Nikkei is another familiar name I covered in this article, and the Nikkei Shimbun is the main daily newspaper published by the same media company, Nikkei Inc. The newspaper is available daily in print and in digital form, but the website is available only in Japanese. 
For foreign readers, Nikkei has a separate platform called Nikkei Asian Review, as I already mentioned. 
Nikkei Shimbun is also known as the Nihon Keizai Shimbun and was founded in 1876. The political inclination of the newspaper can be described as center-right, conservative-liberal, or neoliberal.
Sankei Shimbun (Newspaper)
The last of the five largest newspapers in Japan, Sankei Shimbun, is another daily newspaper. Unlike the other major outlets I've covered so far, Sankei is only available in Japanese, both in print and in digital form. 
The newspaper has been running since 1882 and has changed names a few times since then. Today, Sankei Shimbun is the 7th most circulated daily newspaper in Japan despite it actually being a regional newspaper made for the Kanto and Kansai regions.
Sankei Shimbun is politically right-leaning and embraces a conservative point of view in its reporting.
Yahoo! News (Digital)
For those who were there in the earlier stages of the internet, Yahoo! is a familiar name. The popularity of Yahoo! may have fizzled out as a search engine over time, but the company is one of the biggest tech and media conglomerates in Japan today, and their news website Yahoo! News is currently one of the most trusted internet news sites out there.
The website has been running since 1996, and it covers daily news regarding politics, economy, sports, and world events, as well as science and culture. Unlike other digital media outlets in Japan, Yahoo! News has a wider reach when it comes to international news and world events due to its partnerships with over 540 media outlets worldwide.
The main website of Yahoo! News Japan is in Japanese only, but you can check out the global website for English news.
TBS News Online (Digital)
TBS News Online is another online news publication that has the trust of the Japanese public, and it covers a wide variety of Japanese news daily. Unfortunately, the website is only available in Japanese.
TBS News Online is created by TBS Television, which is a private media broadcast company based in Tokyo, Japan, and is known to be among a few private broadcasting companies local to Tokyo. 
The website covers a wide array of topics like politics, economy, and science news, as well as lifestyle articles about food, arts, and culture.
Conclusion: Most Popular Japanese News Outlets, At Your Fingertips
As you can tell, Japan isn't short of great news outlets that report in English. In fact, you could say that the choices are even a bit overwhelming when you look at what I've covered so far. However, these are mere suggestions, most of which are interchangeable depending on your preferences regarding news delivery.
You can very well pick an all-rounder, trustworthy outlet like Nikkei Asian Review or The Japan News, which are English websites of two of the biggest and oldest newspapers in Japan, and stick with it. It's safe to say that just by checking one or two of the sources I introduced, you'll catch up on most of the major current events pretty easily.
For more niche topics, like tech and startup news, however, it might be a good idea to follow multiple sources if you can, as the coverage of such niche topics may vary from outlet to outlet, and you can find some really nice profiles and coverages of various entrepreneurs and inspiring success stories. 
As for the medium, getting your news from the newspaper can be a great way to create new daily rituals in your life. If you're learning Japanese, for instance, getting one of the most popular Japanese newspapers that I covered can be a good way to practice and expand your vocabulary while getting your news. 
According to surveys, that's what the majority of Japanese people do anyway. Newspapers are still among the most popular news media in Japan, so why not give one a try? 
For tech news, you can always check websites like TechCrunch Japan or Bridge, of course. If you want to learn more about the tech scene in Japan, however, check out my post on Japanese technology to learn about the history and the future of technology in Japan.
Latest Tech Jobs 🇯🇵
Explore the top developer jobs in Japan for foreigners
Search all jobs ➜
Get Job Alerts
Sign up for our newsletter to get hand-picked tech jobs in Japan – straight to your inbox.