Tokyo vs. Silicon Valley: Comparing Tech Hubs
Tokyo and Silicon Valley are buzzing tech hubs with unique characteristics and cultures. One is an international megacity in the Land of the Rising Sun. The other is a concentration of the world's largest high-tech corporations in California, the USA's most populated state.
Both are powerful centers of technological innovation. But what makes them different? Let's do a deep dive and compare the two.
An overview of the two regions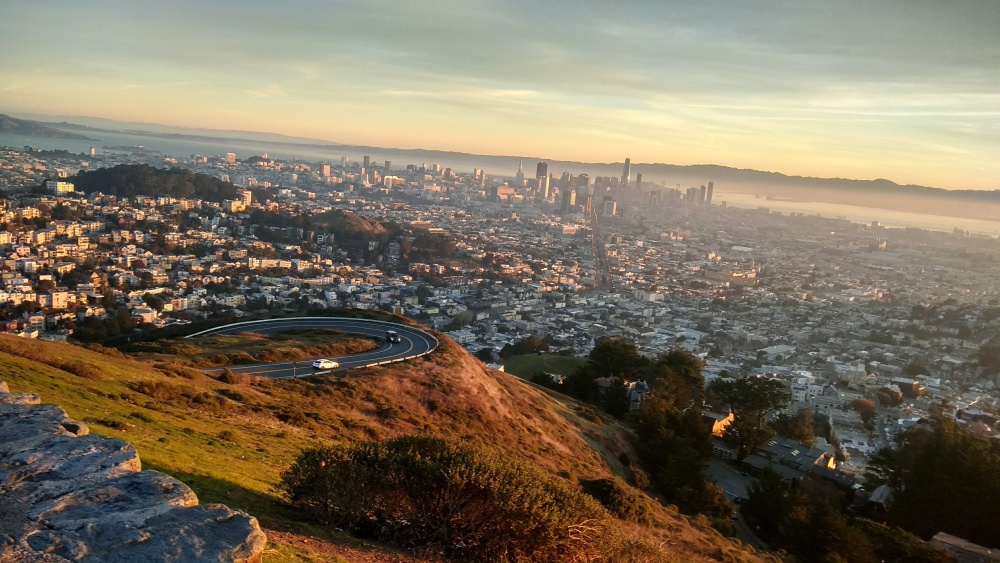 The Tokyo metropolitan area is the most populous in the world, with about 37.5 million people. Tokyo and its 23 special wards amount to about 9.73 million, meaning it's a large bustling city!
Measured in gross domestic product, it has the largest urban economy in the world. It's a major finance center, housing the world's largest investment banks.
On top of this, 29 companies in the Fortune Global 500 as of 2023 base their headquarters here. It ranks 4th on the Global Financial Centres Index. Only behind New York City, London, and Shanghai.
According to the Global Livability Ranking in 2021, Tokyo tied 4th with Wellington. The Tokyo Stock Exchange is the third largest in the world. Not bad for its geographical size.
This is all to say that Tokyo punches well above its weight. It always has. Its economy is competitive. It is a rich culture to explore.
Silicon Valley is not a city, but rather a region in Northern California. It's located in the San Francisco Bay Area. San Jose is its largest city. The third largest in California, and the 12th largest in the entire United States. Other notable cities include Mountain View (headquarters of Google), Palo Alto, and Menlo Park (headquarters of Meta).
That last sentence alone is a good indicator of what kind of tech hub Silicon Valley is. Over 30 businesses in the Fortune 1000 have headquarters here. This is on top of the thousands of startup companies. All incubating, growing, and (sometimes) exploding into unicorns.
A third of venture capital in the US flows through Silicon Valley.  It's no wonder it's the leading startup and technology ecosystem for technology.
How did this happen? Why did the US choose this area? Fun bit of trivia: California's laws had more lenient non-compete clause rules. This allowed California workers to bring their previous employer's knowledge to new companies. The spread encouraged a faster growth of knowledge as compared to other US tech hubs.
The first silicon-based integrated circuit, microprocessor, and microcomputer, were all developed here.
About half a million IT workers make a living in this slice of California. This powerful workforce makes Silicon Valley well known for its ingenuity and innovation.
Popular sectors in Tokyo's tech scene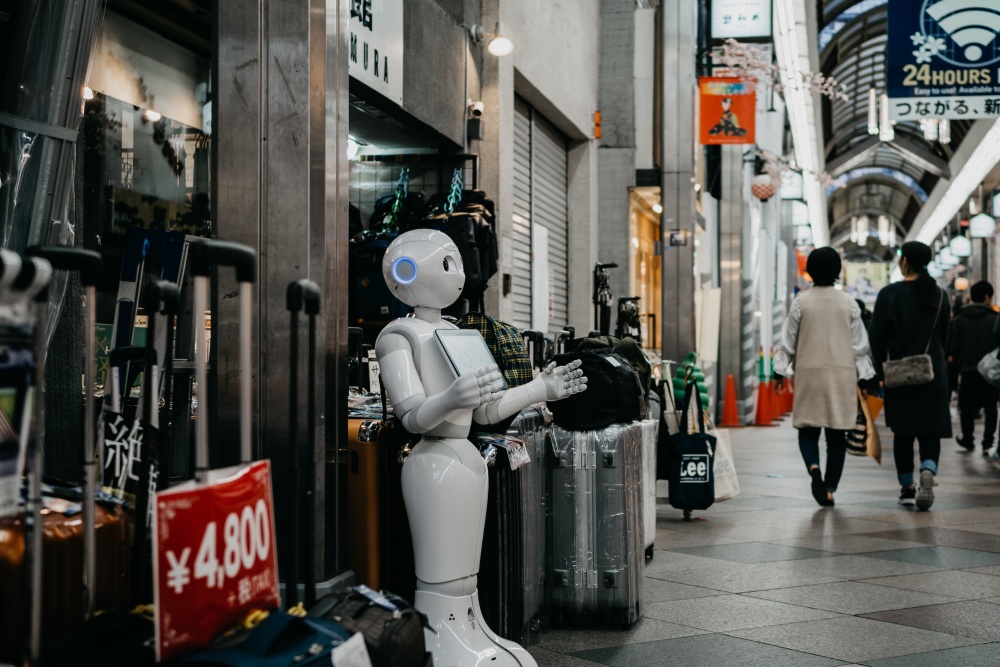 In Tokyo, IoT and IoT devices, platform software, analytics, infrastructure, and services are quickly growing. 
During the 2020 Tokyo Olympics, attendees may have spotted Rakuten drones. Mascot robots equipped with facial recognition technology stood at events. Panasonic used crowd-forecasting software for security and crowd control. Hotels continue to expand room control from guest phones or room tablets. I can vouch for this. I'm currently working for a Bangkok-based IoT hotel app company. It's rapidly expanding its client base in Tokyo. 
Japan has always been strong in robotics and now is no exception. Companies like Tokyo-based Telexistence are already rolling out AI-powered robots. These robots restock shelves at hundreds of FamilyMart convenience stores. This is only the beginning of the 56,000 convenience stores in the country. There's even a program allowing disabled workers to remotely control these robots. This gives employment opportunities to those who can only work from home. I was in talks with a recruiter here before I signed with a different startup. The country was very multinational. The work environment looked very fun and inclusive, and the interview and onboarding processes were very clear.
Then, of course, there's fintech. Unicorns like PayPay processed over 5.14 billion transactions in 2022. That's a 45% increase over 2021. There's a continuous need for more engineers to fill this growing space. Check out Japan Dev and see for yourself if you're curious!
Popular sectors in Silicon Valley
Well-known tech giants like Apple and Google populate Silicon Valley. It has a reputation for housing all the gigantic big tech firms. Ornate campuses, giant stocked kitchens, ping pong tables. But that's not all. Startup culture is robust.
In 2023, companies like Next Insurance are leading the way in insurance tech. It's a digital platform to tailor insurance policies for small businesses. They use AI to optimize policy quotes and claims. With $881 million in funding, they're well supported to make a huge impact.
Autonomous vehicles are also becoming more and more prevalent. With a staggering $2.1 billion in funding, Nuro is using self-driving vehicles to deliver goods. No need for a driver means more storage space that's used as a sort of locker space for purchased goods.
In healthcare, Modern Fertility is making leaps and bounds for fertility access. Healthcare can be difficult to access for Americans, and fertility even more so. Modern Fertility sends a private at-home test to patients. Any mobile device can then access these results. This allows more and more families access to fertility services at affordable prices.
The startup scene in Tokyo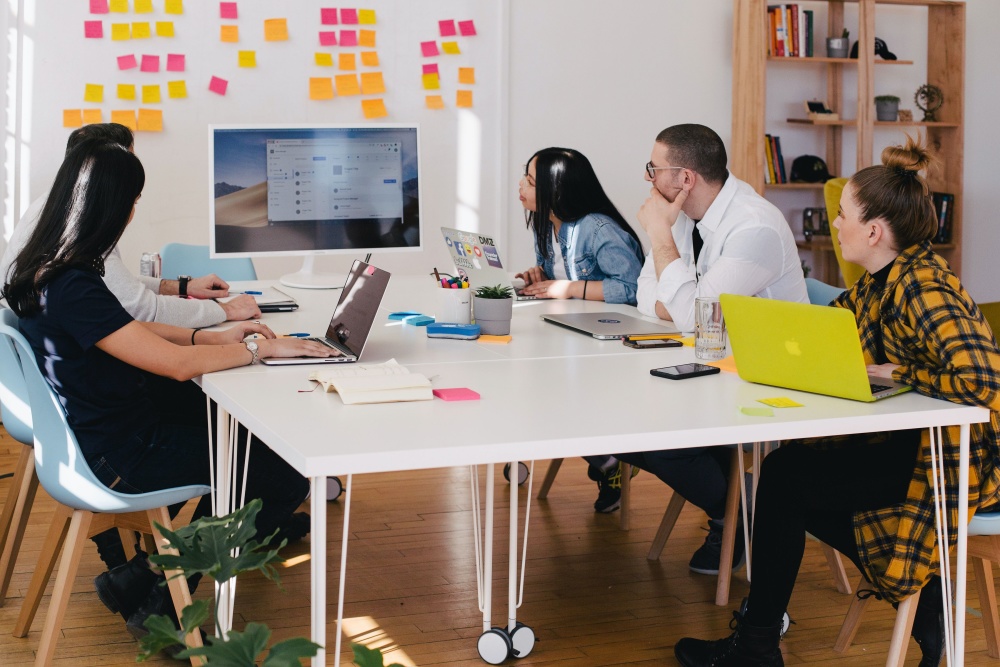 Japan's startup culture has been charging ahead over the last 10 years. Government organizations like J-Startup help to speed up innovation. According to it, there are now over 10,000 startups in Japan's tech ecosystem. This didn't come about by accident. The system to support these startups and entrepreneurs is always expanding.
J-Startup offers one of these programs to support companies. Startup visas are available to foreign entrepreneurs. With its stable work culture, reportedly after 3 years, 91.5% of Japanese startups still exist. Compare this to the 65% in the US. A pretty tempting statistic for engineers looking to break into the market.
Tokyo is Japan's Silicon Valley. The Tokyo Metropolitan Government has an accelerator program called "FinTech Business Camp Tokyo". It also accepts non-Japanese companies. This creates a multicultural environment inviting different angles of thought.
Tokyo's industry giants are also entering the startup world. They're using their economic strength and connections to power smaller companies. Toyota has partnered with IngDan in China to develop IoT devices for vehicles. Mitsui has teamed up with Dronomy in Tel Aviv. Their work is in autonomous drone aerial photography.
The startup scene in Silicon Valley
The Silicon Valley tech hub has a well-established infrastructure for startups. Its talent pool is large, its marketplace flourishes, and its incubators are powerful. Because of venture capital familiarity with the area, startups can better find financing. If startups are making it here, they're already proving their potential to make it as a steady company.
Location is king. Business operations are much easier when a company can walk next door. Take cloud hosting services, for example. Amazon Web Services is located in Palo Alto.
The connections are aplenty. Many startups are founded by employees and partners of tech giants already in the area. Take a look at the list of Silicon Valley startups, and follow the web of how they know each other. The support system is strong. This support system also creates a free flow of information. This free flow of information means rapid development. Workshops, product fairs, and free seminars are frequent.
But it can be expensive! Expectations and peer pressure are high. The high competition for talent means high pay. Startups that can't afford to pay competitively may find it harder to attract engineers.
Startup ecosystems: Differences between Tokyo and Silicon Valley
The ecosystem in Japan is growing stronger every day. But it's always important to look at every angle of the situation. Many Silicon Valley companies are born with their roots global. They integrate international business (export, production, licensing) from the get-go. This gives them a very competitive edge. 
Japanese companies can have more of a dependence on language and culture. Approximately 40% of Silicon Valley's population is foreign-born. In the computer science field, this number jumps to 66%. Silicon Valley companies can more easily reach into international markets. It comes naturally by way of the demographics. Japanese companies may have more trouble breaking into the international market if they start on a local scale.
This is not to say that Japan—especially Tokyo—is not international. I'm from the US. I'm a software engineer. I work for a Tokyo company. My team is from Singapore, the UK, Canada, and India.  Larger international companies are starting branches in Tokyo. As a result, Japanese engineers are comfortable with working in multinational environments. Cultural barriers in tech are dissolving. At its current pace, expect Tokyo to break down those hurdles. Technological innovation is no stranger in this city. It's easier to see what Silicon Valley is doing in the limelight, but plenty is happening over in Japan.
Work culture: Differences between Tokyo and Silicon Valley
Japan was once based on lifetime employment with one company. The classic Tokyo salaryman used to graduate from university and enter a company. From that point until retirement, they would work their way up the ladder. Job security was steady. Employees stayed loyal to the company, and the company would stay loyal to the employees.
Business relationships are based on the cultural importance of establishing a relationship. Trust grows over time by working on the relationship. Large numbers of internal stakeholders mean getting consensus takes time.
Investors tend to be salary-men who work at an investment division of a large corporation. They research where these corporations should invest their money. This contrasts against the investing mindset in the West. Over there, entities or angel investors aim to increase their ROI. The goals of a corporation aren't what first come to mind.
This is all changing. Ever since the economic bubble popped in the early 90's, Japan has been shifting. Tokyo is bubbling with new ideas. It hasn't happened overnight because a cultural and business shift this big takes time. But, a quick look at developer job postings proves that flexible work hours and working from home aren't just a Silicon Valley thing.
In the US, experience with failure can be viewed as valuable. Failed startup? What did you learn? How can this help the next team? Engineers leverage their experience for higher positions and higher salaries. Investors tend to be entrepreneurs or previous ventures. They leverage risk tolerance. If a couple of failures mean the chance to invest in a unicorn, is it worth it?
In Japan, a cultural aversion to failure makes fewer of these opportunities. The "move fast and break things" method of programming isn't as popular a method in Tokyo. This doesn't mean nothing will ever change. It's changing quickly!
My experience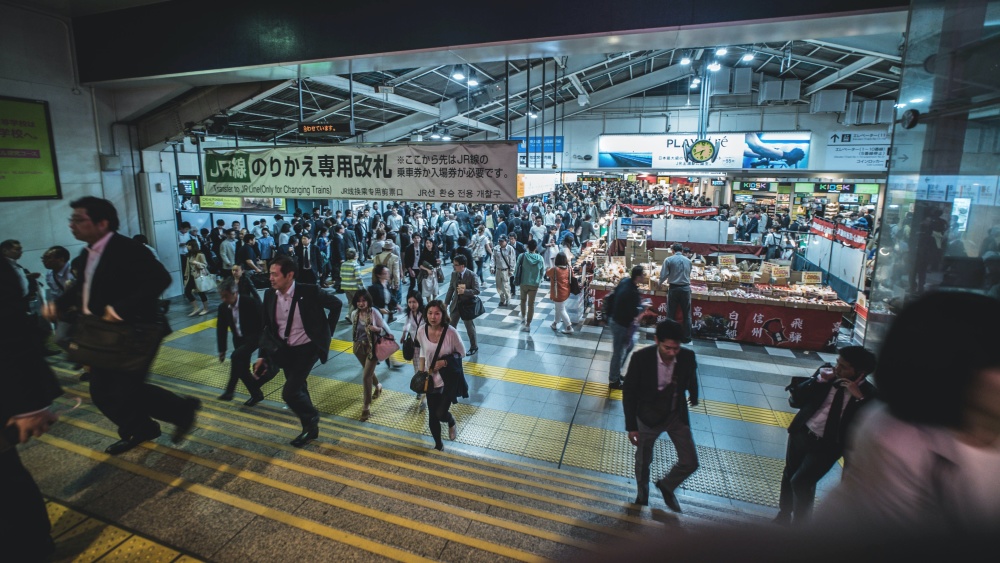 When I applied for jobs in Tokyo, I expected the traditional image of suits and strict traditional Japanese culture. What I encountered was young engineers and entrepreneurs. People my age and even younger were running companies with excellent ideas. It was exciting to feel the energy in the air.
One thing I found different was the more strict adherence to the resume/CV requirements. This isn't a black-and-white issue. When I was working and applying for jobs in the US, tech was in its boom phase. LinkedIn InMails were coming in left and right, and jobs were plentiful. This could have factored into a less strict recruiter adherence to requirements. 
In Tokyo, I get rejected outright more often based purely on my years of experience in certain roles. Based on my interviews, Silicon Valley companies were more willing to interview based on skill. If applicants passed live coding or take-home tests, they continued through the pipeline. In Tokyo, I wasn't even given the chance if I didn't have proof of the required years of work on my resume.
I recall the use of Slack as a funny cultural quirk. I've used Slack with no issues in companies back in California, but it has been more strict here in Japan. Japanese business culture requires a much more clear-cut paper trail for everything. Everything must be very well documented. At my startup, every single message was required to be in public channels. Threads, small pings, everything. Private messages were against company policy, and consequences were severe for breaking the rules.
Back in California, I mainly worked for a large corporation. Though the software development life cycle was much more concise, red tape slowed the process. It did its job, with a well-defined QA process to filter out all the bugs before a release. At a Tokyo startup, I learned rapidly with a very modern tech stack. The small team size moved nimbly. I communicated with the CEO daily, and decisions took hours instead of days or weeks.
Each was a very different learning experience, and I'm glad for it. If you're thinking about changing environments, a tech hub like Japan has a lot to offer for engineering. Those looking for culture, food, or language immersion, are in the right place. And that's among the thousand other things Tokyo and Japan have to offer.
Conclusion
Tokyo and Silicon Valley are two very different tech hubs—in a good way. From startup culture to software development life cycles, each region has unique factors to offer. 
What they do share is the infinite possibility and optimism for technology. You'll find incredibly smart engineers and entrepreneurs in both places. You'll see forward-thinking startups improve their surroundings. Best of all, you'll be able to be a part of it all no matter where you choose.
Frequently Asked Questions: Tokyo vs. Silicon Valley Tech Hubs
For those wanting to know more about Tokyo and Silicon Valley as tech hubs, here are some frequently asked questions. 
How friendly is Tokyo for non-Japanese-speaking tech professionals?
Japan Dev is made exactly for this. Non-Japanese-speaking tech professionals can find job postings here for companies that use English as the mode of communication in the workplace. Rakuten—one of the largest corporations in Japan—uses English in the office.
While it's always polite (and much more fun as you're able to dive deeper in the culture) to learn the language of the country you're living in, nobody picks up languages immediately. I've been here for 11 years. I came here with 0 Japanese knowledge.
Culturally, I've found Japanese people to be very friendly to people trying to learn their language. To facilitate communication with the rest of the world, Japan uses English. Street signs and government pamphlets will have English translations. Restaurants usually have them as well.
And for everything else, there's always a dictionary or a translation app. Language doesn't need to be a scary thing to stop anyone from traveling. It's the same thing we do with our code: have fun, make plenty of mistakes, and learn from them.
Does Tokyo offer competitive salaries in the tech sector compared to Silicon Valley?
A very detailed write-up to answer this question can be found in another of our articles here. 
This is a hot topic. It's important to note here that Silicon Valley has some of the highest paying tech salaries in the world, not just compared to Tokyo. And while wages are high, the cost of living is also very high. Tokyo has lower entry-level engineer salaries, but they get much more competitive with experience.
In addition, even though Tokyo is such a large megacity, its cost of living is much cheaper than Silicon Valley. Look hard enough and you can find affordable neighborhoods to live in. Walk around and appreciate the cheap and delicious produce stands tucked between skyscrapers. 
Are there networking opportunities for foreigners in Tokyo's tech scene?
Yes! Check out a list in our other post here. There are so many opportunities, and so many groups to choose from. Plenty use English as the primary language.
Is it challenging to adapt to Tokyo's tech work culture?
As with any country, there will be differences to learn when adapting to Tokyo's tech work culture. The level of challenge really depends on a person's personality. 
From personal experience as an American working here, no. This is not to say it's been easy, but I never felt overwhelmed by anything. Though Japan is very culturally unique, there are a lot of Western traits to it that have been adopted over time.
Latest Tech Jobs 🇯🇵
Explore the top developer jobs in Japan for foreigners
Search all jobs ➜
Get Job Alerts
Sign up for our newsletter to get hand-picked tech jobs in Japan – straight to your inbox.