Popular Dating Apps in Japan: A Guide to Digital Dating
This post may contain paid affiliate links, for which we receive a commission. We only include these links to services we've actually used and recommend.
Dating in Japan may seem tough, especially if you're a foreigner.
Even if you speak the language, the culture is vastly different than that of the West, and the more conservative and non-direct nature of the general public (as I explained in my Honne and Tatemae post) may cause you to shy away from dating in fear of coming off too strong or offending someone.
Worry not, however, as we're living in the age of the internet!
Online dating, as you'd expect, is quite popular in Japan due to this very reason, and there are quite a lot of dating apps that offer various gimmicks to ease and remedy certain awkward parts of dating, as well as ones that are focused on finding you the perfect candidate for marriage.
So, why not discover the various popular dating apps in Japan? In this post, I'll feature some of the most popular dating apps in Japan and also cover niche ones. If you identify as a member of the LGBTQI+, I've got you covered as well, as I also have a few queer dating app suggestions.
So, before we get to the dating apps, let's talk about online dating in Japan and what the culture around dating is like.
Online Dating in Japan
Switching to online dating hasn't been the easiest journey for Japan. In general, dating is considered to be a touchy subject among the Japanese, who tend to be more conservative and formal when it comes to social interactions.
After all, who would expect Japan to be so open and free of taboos when it comes to relationships when even the way you say "How are you?" to someone changes depending on both your ages, social statuses, and how well you know each other? 
Taking a formal tone might be natural to Japanese people, but this doesn't bode well when it comes to dating, of course. Luckily, the emergence of apps has quite literally saved the day, as the online dating market has tripled in size today since 2017, proving just how much Japanese people liked online dating.
It might have taken Japan longer than most Western countries, but today, especially with the effects of the recent pandemic, dating apps have become a big part of Japan's dating culture. In fact, even companies are promoting them for their employees.
Company-Wide Dating and AI Assistance for Relationships
Online dating apps have become such a part of the culture in Japan that even businesses are adopting it for their employees.
In fact, there have been reports of companies signing up for an AI-based dating app that allows company workers to find matches and date one another within a company-wide dating pool. What's more, the app is even designed to utilize AI to help users come up with opener texts and replies and give advice to users regarding the timing of interactions, whether they're compatible, etc.
This isn't a surprise, of course, as the Japanese government has been in support of both offline and online dating for a while now due to the country's declining birthrate. Funds and loans are issued to newlyweds to start their new life together, and the youth are incentivized to get married through these benefits.
All in all, the landscape of dating in Japan has certainly been rapidly changing, and the rise of online dating just might be the biggest factor. Still, even in online dating, you'll find that many Japanese are hesitant and even downright against hookups and casual dates, so I advise not to be too upfront or pushy in that regard.
With that in mind, let's now explore some popular dating apps.
Dating Apps for Foreigners in Japan: The All-Rounders
Below, you'll find some of the most popular dating apps in Japan. While these may not work well for those who are looking for more specific arrangements or simple hookups, they are general all-rounders, and this is where you'd start your "dating journey" in Japan.
That said, these apps are also great for meeting people in general, be it for platonic relationships, workout buddies, or hobby enthusiasts, and can provide you with a vast network of people from all walks of life, raising your chances of finding someone who completes you.
Tinder: An All-Time Classic
As no article on dating apps anywhere would be complete without it, the first one we have on our radar is the well-known Tinder. 
This doesn't come as a surprise, as this app may have single-handedly helped the straight dating world enter into a new era (gay people have been dating through apps since the dark ages). However, the reason Tinder is featured here is not solely due to its worldwide reputation but also due to its wild popularity in Japan in particular.
Tinder is arguably the most popular dating app in Japan. In fact, the app is about much more than hookups or finding romantic partners: Japanese people also commonly use Tinder for finding friends and people of similar interests as well!
One thing to keep in mind about Tinder, however, is that the app's age range is somewhat limited. While the app doesn't have an age limit, people who happen to use it in Japan are mostly people in their 20s and 30s.
What's great about Tinder is that it's popular among both native and foreign people, so you have a nice, mixed dating pool. The app is free to use, but a paid membership that includes additional features like changing your location is also available, albeit not necessary for everyone.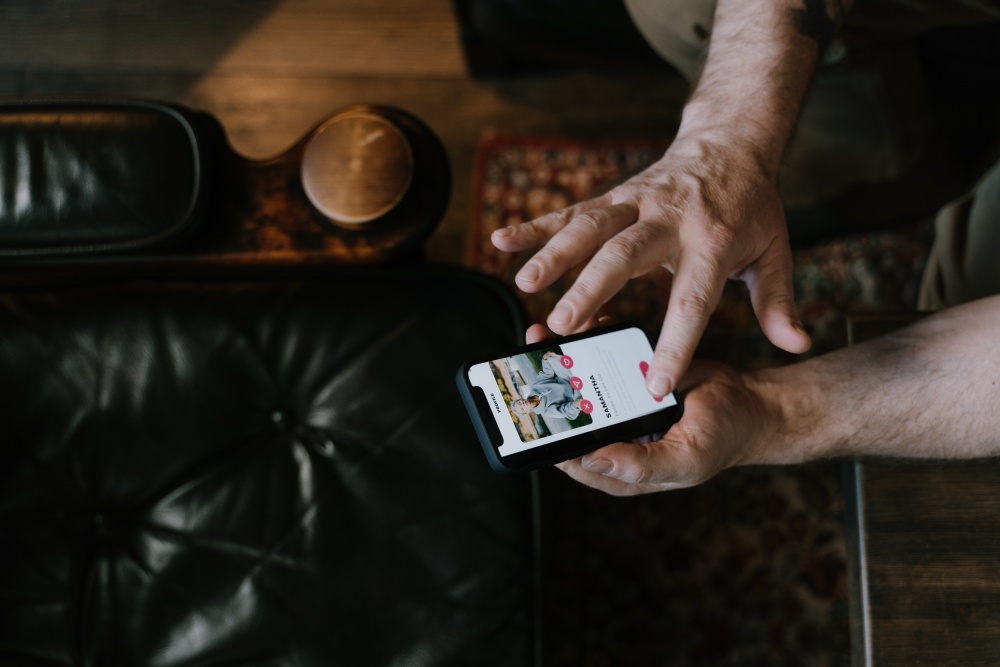 Pairs: For Those Who Are Looking for "The One"
If you're looking for the one and Tinder doesn't work out for you, don't fret because Asian dating apps are where it's at. Pairs is among Japan's largest dating apps with over 10 million users, and most of its users are looking for either romantic relationships or life partners.
Despite the premise of a serious relationship, a large part of the app's user base is young people, with most of them being in their 20s. While the main purpose of the app isn't necessarily focused on getting straight to marriage, however, you'll find that the tone is more serious compared to apps like Tinder or Bumble, and most people are looking for long-term partners. 
So, if you're looking for casual hookups, Pairs may not be the best option for you, but who can blame the app when the name itself suggests the concept of coupling up, or better yet, pairing up?
The best thing about Pairs is that if you have a Facebook profile, creating an account on the app isn't too much work. The app connects to your Facebook seamlessly, and your profile information can be transferred in mere seconds. However, the app also does give you the option of anonymity, as you can choose to have only your initials shown on your profile.
In addition to the regular profile viewing feature you may be accustomed to, Pairs also allows users to connect with one another through its "Communities" feature, where you can meet people of similar interests. 
One possible downside of Pairs is that, as it's mostly frequented by Japanese people, you may have a harder time finding people who speak English compared to apps like Bumble or OkCupid. However, if you want to practice your Japanese while looking "for the one," it's nearly perfect.
Keep in mind that while Pairs is free to use for women, men have to pay a monthly subscription fee, which is around 3500 JPY.
Omiai: For "Serious" Dating
If you're looking for serious dating in Japan, one of your go-to apps should definitely be Omiai.
Omiai has a special place in Japan's dating scene, as it's one of the pioneering apps that normalized online dating in Japan's conservative, matchmaking-based relationship culture. The name "omiai" must have also helped, as it literally means "arranged matchmaking" in Japanese. 
As you might have gotten the gist by now, Omiai is more tailored toward serious users looking to find a relationship that would flourish into a marriage. The app has over 20 criteria you can filter your search results through, and with over 5 million active users, you're almost guaranteed a proper match.
Omiai is one of the safest platforms possible, as it takes your data from your Facebook and Apple ID accounts, and you even need to get a government-issued ID approved by the app in order to sign up. So, to say that no catfishing is allowed on Omiai would be an understatement.
Of course, if you're new to Japanese dating, there may be a few quirks you may be baffled by. For instance, you'll see that there are criteria such as "profession" and even "monthly salary," which might make it feel like a job-search app. However, considering the marriage-oriented nature of the app, we'll let it slide.
Another small quirk is the fact that the app is free to use by women but requires a monthly paid subscription for male users. As you've noticed with Pairs, this isn't unheard of in Japan, and it's only meant to balance the dating pool.
As you'd expect, Omiai is largely frequented by Japanese users, and you may struggle a bit here if you only speak English.
Tapple: Social Dating Through Common Interests
If you're looking for a Japanese-focused dating app but are bored of the conventional ones, I've got a nice alternative for you. Tapple isn't like other dating apps out there: you don't need to go through the hassle of creating a profile!
Tapple is more about what you like and are interested in as a person rather than the carefully crafted bio you put on your profile. 
The app asks you a variety of questions about all sorts of things, like your interests, hobbies, personal views, and what you're looking for in a relationship. Then, the app puts you in the right pool of people, matching your interests, personality, and desires — the rest of the experience is similar to Tinder. You just "flick" instead of "swiping" among the candidates shown to you to get a match.
In general, the app's main demographic seems to be people who are in their 20s and 30s and are looking to get married or settle down for a serious, monogamous relationship. 
However, Tapple may not be the best app if you're the type who instantly wants to socialize in person rather than having long chats online first, as that's what the majority seem to enjoy: taking things low and slow while both sides get to know one another through the app first.
While Tapple doesn't require government ID verification like Omiai, the app still verifies its users by connecting their profile to their Facebook or Gmail accounts, which at least provides some level of reassurance that the person you're speaking with is who they say they are. 
If you don't speak Japanese, however, your chances are slim here, as Tapple is a Japanese app through and through. Of course, like other Japanese dating apps, this one's also free for female users, while male users have to pay a monthly subscription fee.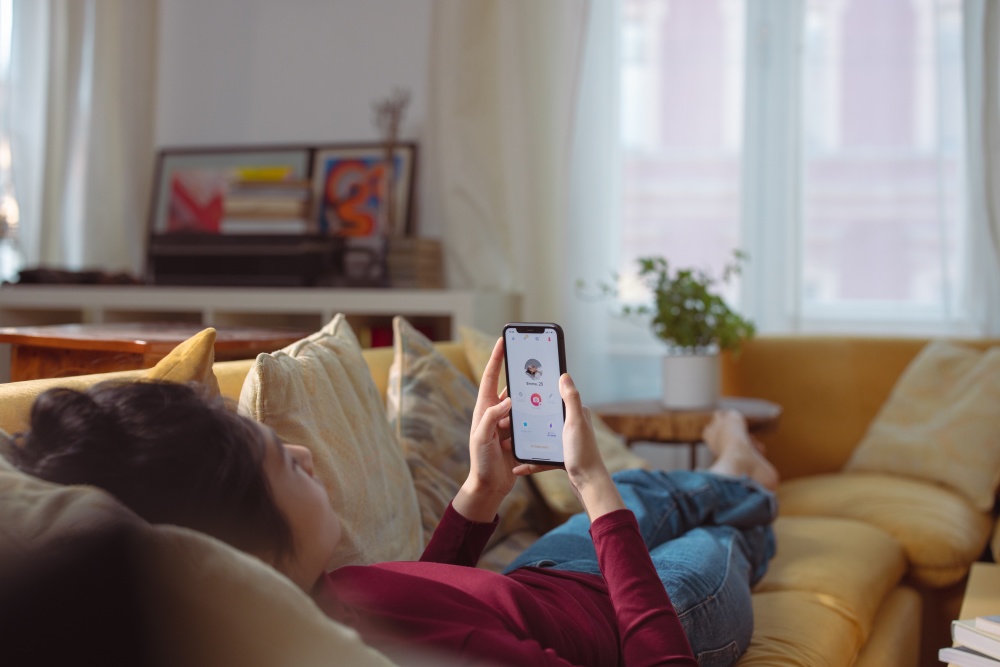 With: Dating for Younger People
If the options I shared so far felt too serious, why not try With? With is a dating app that's especially popular among young people. In fact, the app is mostly popular among college students and 20-something-year-olds.
This isn't to say that there are no older people here, but compared to apps like Omiai and Pairs, With is more oriented toward a crowd that's still looking for a relationship that's somewhat serious but not on a marriage level.
As most of its users are students and young people in general, you may find that With offers a smaller dating pool, but the crowd here is still sizable enough. While you may not be able to find people who are down to get married right away, you'll still easily find potential relationships.
In fact, I can say that With is not the best place for casual hookups. The app seems to be focused mostly on forming long-lasting relationships. 
As you'd expect, the app is Japanese-only, and you'll need to speak at least conversation-level Japanese to get matches. Still, it's possible to use translation to hold a light conversation if you're willing to learn. If that's what you're aiming for, it can't hurt to check out my posts on basic Japanese phrases and Japanese greetings to get things started.
Best Dating Apps in Japan for Foreigners
As a foreigner in Japan, especially if you don't speak the language, you may find yourself searching for an app that's more tailored toward foreigners or people who speak English. Worry not, as these apps are also plentiful in Japan, some of which you may already be familiar with.
Let's take a look.
Bumble: A Different Approach
If you're looking for a different approach to dating and are straight, Bumble might be worth your while. Not that the app is limited to straight users, of course, but when it comes to queer relationships where gender roles don't exist or matter, the main gimmick of the app is instantly rendered useless.
Basically, the main difference that sets Bumble apart is the fact that when two heterosexual people match, only the women can send a message and initiate a conversation. This may sound like a modern approach, but it's built on a somewhat outdated idea, and the system doesn't work with gay people, as both sides can reach out first in those cases.
Still, this is barely an issue but rather something to point out. Overall, Bumble is a great app. For one, the general quality of the people online and the matches you'll find are usually better than what you'd expect on a more superficial app like Tinder. 
Also, especially for those who are straight, Bumble users tend to be more serious than the users of apps like Tinder, and you'll find more people looking for relationships rather than simple hookups here (not that there's anything wrong with that, of course!).
The app is also great for foreigners, as the majority of the members are either foreign or Japanese who speak English well or even have experience living in the West. So, as a foreigner, you can find people rather easily on Bumble. If you don't speak Japanese at all and are looking to meet someone, this should definitely be one of your go-to apps.
OkCupid: For the Lovers of '90s Magazine Quizzes
Remember the quirky, tongue-in-cheek quizzes of the '90s and early 2000s women and teen magazines? Regardless of whether you were a fan of those or not, you'll most likely love the structure of OkCupid because it's designed to give you the best match possible based on your personality and preferences.
On OkCupid, also known as JapanCupid in Japan, in addition to having a regular profile with your pictures, age, and personal information, you also have your answers to quizzes you take inside the app. 
Essentially, the app provides you with countless quizzes and questionnaires about various topics such as lifestyle, sex, personal views, politics, and even morale and ethics. You just pick the questions that you think are important to you, fill out your answers, and feature them on your profile for others to view. Simple as that!
The way matches work is that the app tells you how good a match you are with a person by showing you a compatibility rate in a 0 to 100 percentage range based on the answers provided to the quizzes.
Similar to Tinder, OkCupid also has a large dating pool, and the app even has a strong user base in the LGBTQI+ community, as there are many people of different orientations and genders looking for love. 
However, unlike Tinder, this one's a bit more involved and oriented toward serious dating and finding a romantic match rather than finding "hobby partners." 
The plus side is that you have a well-mixed dating pool of people speaking both Japanese and English. Also, the app is frequented by foreigners and those who speak English rather well, so if you don't speak Japanese, this is one of your best bets.
Best Gay Dating Apps in Japan: Apps For The Queer Community
The apps I shared so far can also work well for those who are gay, lesbian, bisexual, and for people of other queer identities and orientations. Options like Tinder and OkCupid are relatively accommodating toward the LGBTQI+ community, and many gay people use them to find romantic relationships, hookups, or even friendships. 
However, these apps can never be able to hold a candle to the apps that are tailored specifically for gay and queer dating at large.
These apps provide more specific search criteria and have much more accommodating categories and profile options for queer people. Most importantly, they provide a safe space for people who may not feel comfortable going on mixed dating apps, where the majority of the users are heterosexual people. 
So, let's now introduce a couple of apps that are staples in Japan's queer dating scene.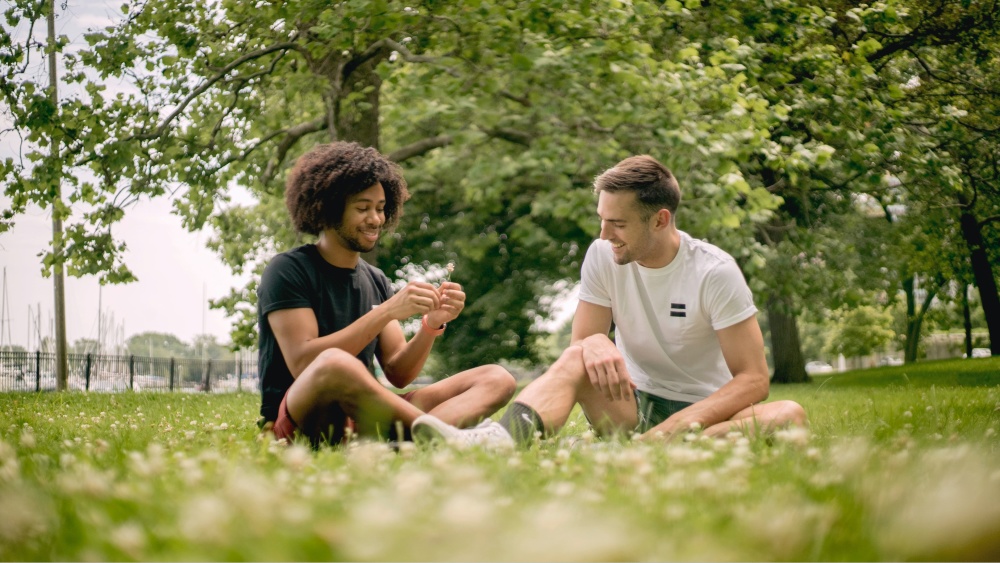 9Monsters: Gay Dating, Gamified
The number one most used gay dating app in Japan is, surprisingly enough, one that you may have never heard of in the West. 9Monsters is a dating app focused on gay relationships, and it's not only the most popular in Japan, but it's one of the most popular gay dating apps in all of Asia as well, which means you can use it during your travels in other Asian countries as well.
If the name of the app doesn't scream "dating app" to you, you're not the only one, as the app has a unique gimmick that gives it its name. Essentially, each user has a monster as their avatar, and the way you "level up" these monsters is by connecting with people, interacting with profiles, and using other features within the app. It's gamification at its best, as dating should be all about fun anyway!
Unfortunately, the app is for gay men only, so other members of the LGBTQI+ community won't have much luck here. However, it's the go-to app for gay men all over Asia, and the crowd is mostly Japanese and Asian men from other countries. So, if you want to date locals and practice your Japanese, 9Monsters is your best option.
What's great about 9Monsters is that it knows its community well, as well as the challenges one might face in conservative countries as a queer person. This is why the app also allows profile pictures that don't show your face (unlike all the other apps I've covered here), and there are safety features to make sure those who may not be open to the public can stay somewhat anonymous as well.
While the app is perfectly free to use, you can also purchase a subscription to unlock extra features.
Jack'd: Let's Cut Right To The Chase
Unlike 9Monsters, this may not need as much of an introduction, as Jack'd has a fairly prominent presence all over the world. It's another app for gay men, and you can find anything from casual hookups to dates and even serious relationships on Jack'd. Sadly, other members of the LGBTQI+ community won't have much luck here.
Jack'd is a private corporation that's owned and run by an LGBTQI+ team, and the app pretty much functions like most other gay dating apps, so you won't have much trouble adapting if you're familiar with them. 
Basically, the app works on a proximity basis, so you can see everyone that's around you on a grid and check out those who are the closest or are far away from you with the tap of a finger. No swiping is needed here!
Unlike 9Monsters, the crowd here is pretty much mixed, as there are both Asian men as well as foreigners. Still, most Asian men who use this app usually either speak English at least to an acceptable degree or have experience living in Western countries, so you can use Jack'd even if you don't speak Japanese.
If you're the type who likes the simple swiping feature of other dating apps, Jack'd also has a similar feature in addition to the proximity-based grid system. With the "worldwide picture match feature," you can view profile images of random guys from anywhere, and instead of swiping left or right, you can select whether you're interested or not interested. If you'd like to keep your options open, you can also select "skip for now." 
Similar to 9Monsters, Jack'd is also quite popular not just in Japan but in other Asian countries, like South Korea and Taiwan.
HER: From Queer Women, For Queer Women
While the selection of apps specifically tailored for gay men in Japan isn't limited, the same, unfortunately, can't be said about lesbian dating apps. While most women use common apps like Tinder and Bumble, there's one app that's specifically for queer women, and that is HER.
You may already be familiar with HER, which was created by queer women for women and non-gender conforming people, as it's an international app, and it's one of the most popular lesbian dating apps out there, with over 10 million queer, lesbian, bisexual, trans women, and non-binary users worldwide.
Just like 9Monsters, HER also provides users with a safe online dating experience, as the makers of the app are aware that some members of its community may not want to be open to the public. So, you can use the app safely without showing your face in your public profile, too.
Like all other dating apps, HER is free to use but also has unlockable features, such as incognito mode, extra search features, and being able to see who's online for an additional paid subscription. In addition, the subscription also provides an ad-free experience, which is the cherry on top.
Frequently Asked Questions on Online Dating in Japan
Before I close out today's post, I'd like to end by providing some short answers to some of the most frequently asked questions on popular dating apps in Japan. 
What Dating Apps Do They Use in Japan?
There are various popular dating apps in Japan. Some of the most commonly used ones are:
OkCupid (JapanCupid.com)

Tinder,

Bumble,

Pairs, 

Tapple, and.
What App Does Japan Use Most?
With over 10 million users, Pairs is the most used Japanese-oriented dating app in Japan. However, OkCupid, Tinder and Bumble are the most used among foreigners in Japan. As for gay dating, 9Monsters is the most used app among gay and/or trans men, while HER is the most used app among queer-identifying women and non-gender-conforming people.
Is It Easy to Date in Japan?
In the expat scene, you'll find that dating is easier and that apps like Tinder, Bumble, and OkCupid have a similar vibe to what you may be accustomed to. This is mainly because foreigners frequent these apps the most. 
However, more "Japanese-oriented" dating apps like Pairs and Omiai may feel strange as dating in these apps may feel like sitting in a job interview at times. Other than online, dating in Japan may feel harder because of the culture of respect in Japan that borders on shyness and the honne and tatemae culture where one's true feelings are concealed.
Latest Tech Jobs 🇯🇵
Explore the top developer jobs in Japan for foreigners
Search all jobs ➜
Get Job Alerts
Sign up for our newsletter to get hand-picked tech jobs in Japan – straight to your inbox.