Updated November 29, 2023
Japan's Top "Green Tech" Startups [Nov 2023]
With an environmental crisis creeping up on us, it's no secret that there's a growing need for green tech solutions in the face of a now undeniable threat.
Aptly called "green tech" or "clean tech," this relatively new sub-sector within the tech industry focuses solely on developing more environmentally safe ways to produce energy, reduce greenhouse gas emissions, and switch to green energy sources.
Much like anywhere else in the world, green tech startups have also been gaining traction in Japan. Nowadays, there are many great companies in Japan that contribute to the green tech scene with their innovative solutions and products.
In this post, I'll introduce a diverse selection of green tech startups from Japan and share resources where you can get the latest local news in green tech. But before we get into all that, let's start with a brief overview of Japan's green tech landscape and industry trends.
Green Tech Startups in Japan: Industry Trends in Environmental Technology
The Japanese Government has been pretty vocal about its stance on the environmental crisis and its responsibility in regard to carbon neutrality.  
Three years ago, the government announced its Beyond Zero initiative, pledging to reduce the country's carbon emission rates by half by 2030 and reach full-on carbon neutrality by 2050.
This isn't an easy goal, as you can imagine, but it's one that's absolutely necessary. Right now, there are quite a few startups in Japan working on making this goal a reality, while more and more new green tech startups are emerging every day.
Of course, the local governments are actively supporting this goal as well. For instance, the Tokyo Metropolitan Government is focusing on investment projects that provide funds for green tech startups.
Most specifically, startups that directly focus on decarbonization are showing rapid growth and are currently the center of attention. Technologies that aim to revolutionize carbon dioxide capture, utilization, and storage, or CCUS solutions, are particularly popular, not only in Japan, but all over the globe.
Visualization and Reduction of Carbon Emission 
Tech that can help us visualize and reduce carbon emissions is just as important as tech that helps us manage and transform the CO2 emitted. So, naturally, the startups that work on these technologies, like Earthene and Sustineri, are also on the rise. These solutions help companies not only manage their own carbon footprint but also become aware of the carbon footprint of their entire supply chain. 
Another type of green technology that's also gaining traction is solutions that can help reduce carbon emissions. NABLA Mobility, a startup developing software that reduces fuel consumption and aims to decarbonize the aviation industry, is one of the hottest companies in Japan right now. 
As the deadline for the government's goal of reaching carbon neutrality in 2050 is slowly approaching, the companies that can help make it happen are expected to make even bigger waves in the coming years.
The Latest Startup News and Job Opportunities in Japan's Green Tech Scene
Below, you'll find a good mix of green tech startups from Japan, some of which are on the Japan Dev job board and have been personally vetted by our team. These companies are not just innovating their respective fields, but they're also great to work at.
If you're a foreign IT professional i.e. a software developer, a product manager, or a product designer, you can find great opportunities here. All you need to do is head on over to their respective Japan Dev company profiles I'll link below. 
And if you want to keep your finger on the pulse of the green tech startup scene in Japan, I recommend checking Climate Tech Japan frequently. 
The website is the project of Global Shapers Community (GSC) Fukuoka, a network initiative of the World Economic Forum. It's a great resource that features the latest industry trends and news about the green tech scene in Japan. 
Climate Tech Japan also provides weekly newsletters about the climate tech industry. You can also follow GSC Fukuoka on X (formerly known as Twitter) to learn more about the community and Climate Tech Japan's LinkedIn for the latest updates from Climate Tech Japan. Keep in mind that all the information is in Japanese, though.
NABLA Mobility
Known as one of the hottest cleantech companies in Japan, NABLA Mobility utilizes the power of machine learning and AI to provide solutions in aviation. It's at the forefront in Japan in terms of green tech, as it actively supports the decarbonization of the aviation industry.
Founded only in 2021, NABLA Mobility is already well on its way to becoming one of the most notable companies in its field. 
Just recently, it was announced that the company was selected as one of "The 100 Most Amazing Ventures" by Toyo-Keizai, a respected Japanese news publication specializing in business and politics. What's more, the company was awarded the DBJ award by JAXA (Japan Aerospace Exploration Agency) for its innovations in the aviation field in 2022. 
You can find more information as well as job opportunities on the NABLA Mobility's Japan Dev profile.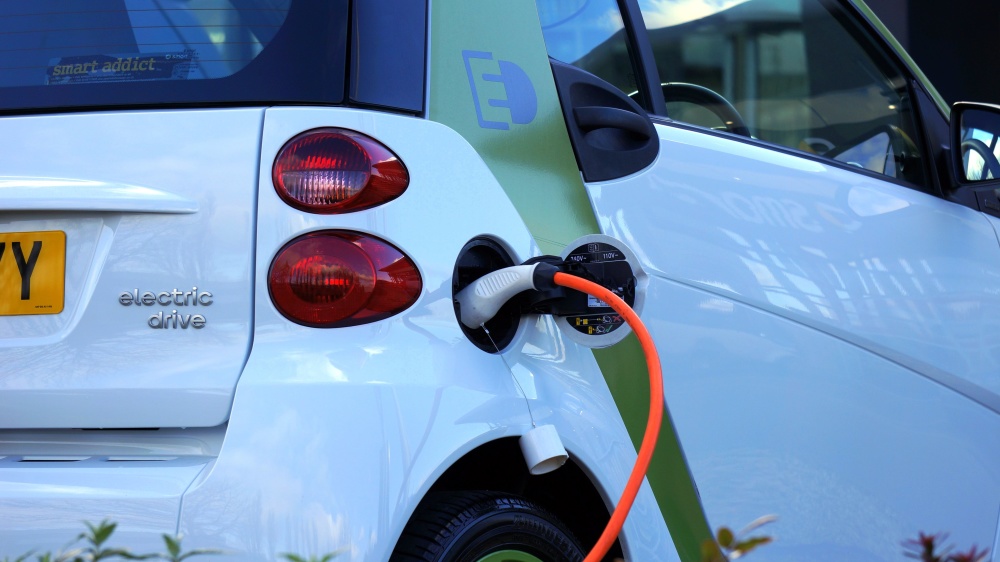 Kraken Technologies
Kraken Technologies is a part of the UK-based Octopus Energy Group, and the company is well-known in the green tech field for its support in making the global transition to green energy more affordable and quicker.
Essentially, the company delivers transformational energy tech to businesses around the globe. Kraken's solutions help businesses switch to a greener business model in the most efficient ways. 
The company has global partners, like E.ON, to provide businesses from all over the world with its services, and it has even secured a large investment from Australia's leading energy company, Origin.
For more information and job opportunities at the company, check out Kraken Technologies' Japan Dev profile.
Nature
Nature's mission is "driving sustainable coexistence with nature," which also perfectly sums up the company's position in green tech.
Nature is an Internet of Things startup that aims to provide a smoother transition to green energy with its products, most notably, the Nature Remo. This is a hardware product for controlling ordinary home appliances via an app that allows users to automate and remotely control their appliances' energy use.
I should also add that Nature started out in Harvard's incubation center, and was able to sell a whopping 200,000 units in two short years by partnering with notable e-commerce companies, like Amazon and Google.
To learn more about Nature, you can check out Nature's Japan Dev profile where we also share the latest job opportunities there.
Drivemode
Drivemode is a company founded in 2014 with the motto "smarter, safer, connected driving in any vehicle," which is exactly what it provides. 
The company was founded by a diverse group of entrepreneurs from Tokyo and Silicon Valley, the most notable of which are from Tesla Motors. It was acquired by Honda in 2019, so it currently develops the company's software platform for its electric vehicle line. 
You can find more information about the company and the job opportunities it offers on Drivemode's Japan Dev profile.
Socious
The best way to inspire change is through the help of social communities, and that's exactly how Socious is making strides in green tech. With its community app, the company aims to make starting and contributing to social projects easier, more fun, and more satisfying. 
The Socious app makes it easy for like-minded people to come together to work on changing the world for the better with the help of a global community they wouldn't be able to reach otherwise. As the company provides a platform for all types of socially conscious projects, Socious is a notable startup not just for green tech but also for social technology. 
Socious has been in business since 2021. You can find more information about the company and the job opportunities it provides on Socious' Japan Dev Profile.
Chemican
Founded in 2015, Chemican is all about the conscious use of chemicals. 
The company provides solutions in a specific but often overlooked field to help heal nature and prevent future harm to the environment. The irresponsible use of chemicals in production, after all, is one of the biggest causes of environmental pollution, as well as a contributor to climate change almost, if not as much, as the use of fossil fuels.
Essentially, Chemican aims to minimize the use of harmful chemicals by monitoring and controlling chemical use in industrial processes and production. Their software solutions help companies keep track of their Safety Data Sheet (SDS) information and can even detect and retrieve the necessary data from PDF files.
For more information about the company and to learn about the job opportunities it offers, check out Chemican's Japan Dev profile.
ListenField
ListenField is an agricultural tech startup that aims to maximize efficiency through precision agriculture. The company offers the largest farming community online, and its API ecosystem is able to maximize the efficiency of growing superior crops by utilizing Artificial Intelligence and crop modeling.
ListenField is aware that factory production isn't the sole culprit of climate change, so the company focuses on solutions that optimize farming and minimize the effects of agriculture on the environment. 
The company has been working on bridging the gap between science and farming since 2017 by putting innovation and efficiency at the center of its business practices. Recently, it was announced that it even has Google's official support in revolutionizing farming in Southeast Asia.
You can find more information about the company and the latest job opportunities it offers on ListenField's Japan Dev profile.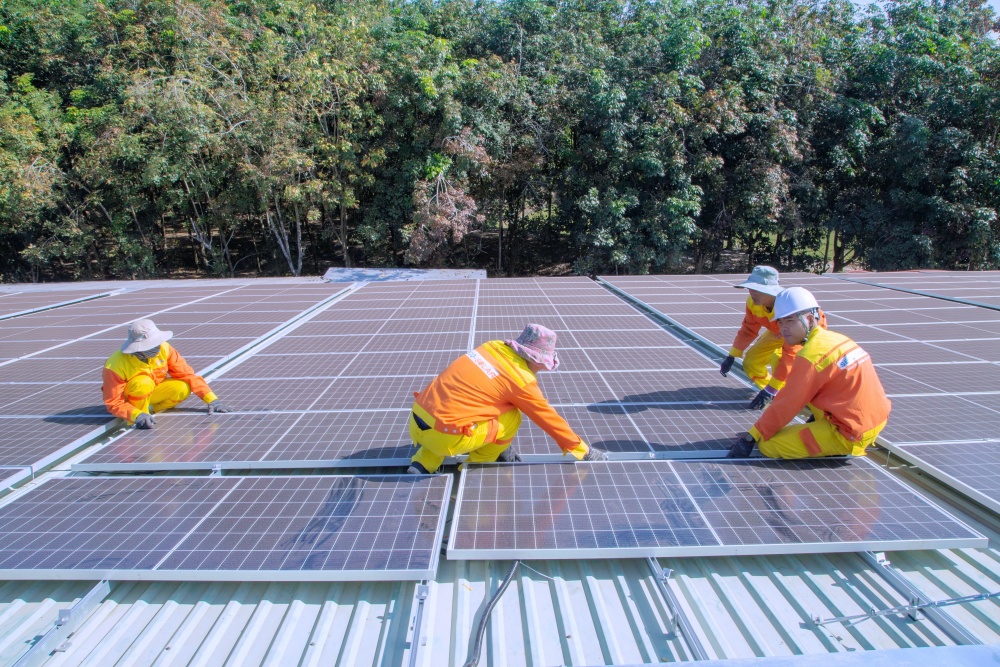 MYMIZU
Since 2019, MYMIZU has been on a mission to reduce plastic waste, earning recognition and making headlines in major publications not just in Asia but around the globe.
The company offers an app with the same name that features locations where you can make use of tap water and refill your water bottle for free. With this strategy, MYMIZU approaches the pollution problem right at the source — which is expected to also reduce the amount of resources spent on recycling. They also sell reusable, environment-friendly water bottles to help users produce less plastic waste.
Zeroboard
Zeroboard was founded in 2021 with the goal of helping companies visualize and reduce their GHG (greenhouse gas) emissions.
The company's cloud platform allows customers to see how much greenhouse gas is emitted from its production activities, and it even enables visualizing the GHG emission in a supply chain.
The Zeroboard sustainability platform provides a dashboard where customers can see their ESG (environmental, social, and governance) data, and a supporting consultation service is also available to help companies analyze the data and come up with GHG emission reduction strategies.
Zeroboard provides services for one of Japan's largest financial groups, MUFG, as well as big companies like Panasonic.
Booost Technologies
Booost Technologies is another company that helps customers visualize their carbon emissions, and it also promotes decarbonization across all industries.
The company has been in business since 2015, and they have a platform called Booost Sustainability Cloud. Through a detailed but easy-to-navigate dashboard, users are able to track their CO2 emission, visualize it in charts and graphs, and come up with CO2 reduction strategies. 
Booost Technologies supports the realization of sustainability management as a partner of hundreds of leading companies with total revenue of over 100 billion Yen. The company is also an active member of the IFRS Sustainability Alliance and the Green X Digital Consortium.
Cierpa & Company
Cierpa & Company has developed a smart ESG platform where customers can collect and analyze data related to the social and environmental impact of their business activities. 
Aptly titled "SmartESG," the company's platform allows enterprises to store data related to carbon emissions and visualize it via charts. In addition, Cierpa & Co. also has a news media service called ESG Journal Japan, where they share the latest news on sustainability, ESG, and corporate initiatives related to sustainability.
Cierpa & Company has been in business since 2019, and it has been a vocal supporter of the need for businesses to disclose their ESG data since then. It's also a member of the IFRS Sustainability Alliance
WOTA
Since 2014, WOTA has been on a mission to provide structural solutions to the ever-growing water crisis in the world. 
The company aims to prevent water waste by allowing users to recycle water that can be cleaned and used in multiple cycles with the help of a device. Their water recycling unit called WOTA BOX collects used water and recycles 98% of it instantly. 
While the product is definitely useful in everyday scenarios to save water, it's currently mostly used as a means to provide clean water in emergency sites.
WOTA utilizes cutting-edge technology and Artificial Intelligence for water treatment and is at the forefront of both Japan's green tech scene as well as the future of water preservation and recycling technologies.
METRO WEATHER
Founded in 2015, METRO WEATHER is not your average weather forecasting technologies company. 
Essentially, the company utilizes remote-sensing and signal-processing technologies to predict wind conditions as precisely as possible. The core technology of the company is a unique sky-scanning technology that can accurately scan information even in sub-optimal conditions.
This technology is implemented in their hardware product, Wind Guardian, which is a Doppler LIDAR that has a wind detection resolution of 0.1 m/s. 
While the company has originally set out to make air traffic as safe as possible, it's also planning to use its ultra-sensitive wind detection system for urban disaster prevention and wind power generation as well.
PowerX Inc.
Having been founded only in 2021, PowerX Inc. is a relatively young company. However, it's producing one of the most efficient electric vehicle batteries out there that allow ultra-rapid charging. 
And not only that — these batteries are also way above the industry standard in terms of charging capacity. For comparison, PowerX's EV batteries can output more than twice the same amount as regular EV storage batteries.
PowerX is also working on developing charging stations that can charge vehicles ultra-fast, and that are completely powered by clean, renewable energy. In fact, the startup recently announced that it has already delivered the first battery-powered hypercharger for electric vehicles to Audi dealerships in Japan.
Sustineri
Sustineri is a startup that was established in 2021, but it's already on the map of those interested in clean tech. The company's product Carbon Offset Cloud automatically calculates CO2 emissions and provides solutions to offset it. So far, it's been an instant hit. 
In fact, Sustineri has recently announced that they will begin providing a service called Susport service Central Japan Railway Company. Thanks to Susport, the customers of the railway company will now be able to choose tickets with reduced carbon emissions.
In addition, the company's web and cloud services also focus on helping companies with the process of sustainability transformation.
UMITRON
Aquaculture might just be one of the most impactful environmentally-conscious practices, yet, there hasn't been nearly as much buzz around fish farming as there is around factory production or even land farming. UMITRON is here to change this, as the company is on a mission to "install sustainable aquaculture on Earth."
With the help of Artificial Intelligence, DeepTech, and the Internet of Things, the startup is working on solutions to reduce the impact fish farming has on the environment.
They claim that marine aquaculture production can be doubled when the process is optimized through their smart solutions. They also maintain that one of the main nutrition sources for humans, protein, can be sourced much more efficiently from the sea, reducing the need for land farming, which has a significant CO2 output.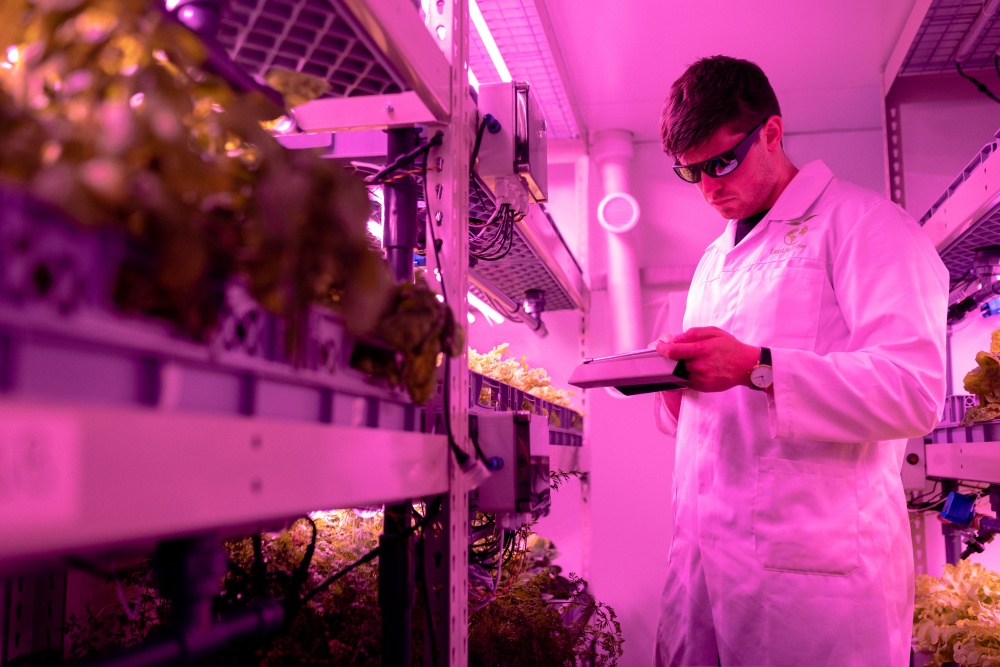 Spiber Co., Ltd.
Meet the world's first artificially synthesized structural protein material: Brewed Protein.
It may be the last one on our list, but Spiber Co. is a pioneer in its field as the company manufactures a clean protein fiber material that's brilliantly engineered. Their invention is expected to revolutionize multiple industries, including textile and fashion, among many others.
This green startup's main product is a silk-like material created from sugar molecules and living microscopic organisms. The material is expected to be a substitute for petrol-derived materials like plastic.
The artificial "spider silk" is the invention of Kazuhide Sekiyama, who began research at Keio University, and later went on to found Spiber Co. in 2007.
Lastly, need I tell you that Spiber's synthesized fiber material is also environmentally friendly? 
The bioderived material is expected to reduce carbon emissions in the fashion industry as the synthesis of the material doesn't produce CO2. It's already a hit among huge brands like THE NORTH FACE, whose newly released line of products already uses Brewed Protein.
Final Word: Japan Has a Vibrant Startup Scene
While this post should give you a solid idea of what Japan's green tech startup scene looks like and what it can look like in the future, I should note that there are many other brilliant startups that are doing wonderful things in clean tech in Japan.
Another thing to keep in mind is that while green tech is one of the hottest fields as far as startups go in Japan at the moment, there's much more to the country's startup scene. 
So, if you want to learn more about the startup scene in Japan and want more general insights into the country's entrepreneurial landscape, you can head on over to my post on startups in Japan, where I share a broader overview of Japanese startups and emerging trends.
Latest Tech Jobs 🇯🇵
Explore the top developer jobs in Japan for foreigners
Search all jobs ➜
Get Job Alerts
Sign up for our newsletter to get hand-picked tech jobs in Japan – straight to your inbox.